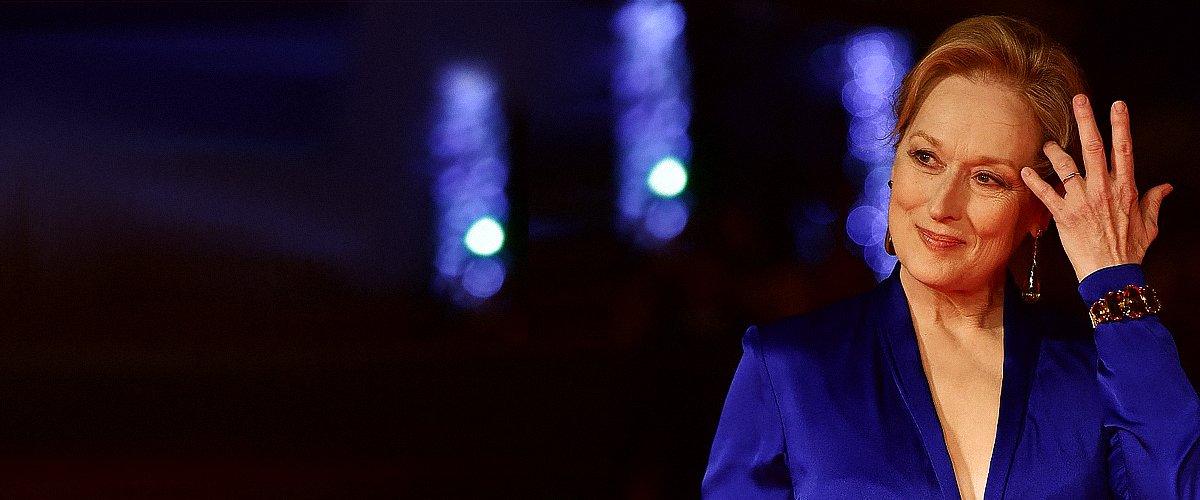 Getty Images
Meryl Streep Is a Mom of 4 — Who Are Her Kids' Real-Life Partners and Exes?
Three-time academy award winner Meryl Streep shares four children with husband of 42 years Don Gummer -- son Henry, and daughters Mamie, Grace, and Louisa.
Meryl Streep is one of the most respected and admired actresses of all time, with no less than 21 nominations for Academy Awards, three Oscars, eight Golden Globes, and three Emmys in her 50-year career.
But Streep is more than a fabulous actress, she is also a wife and mother. She has been married to sculptor Don Gummer for 42 years, and the couple shares four children, all of whom are exceptionally talented in different ways: Mamie, Grace, Louisa, and Henry.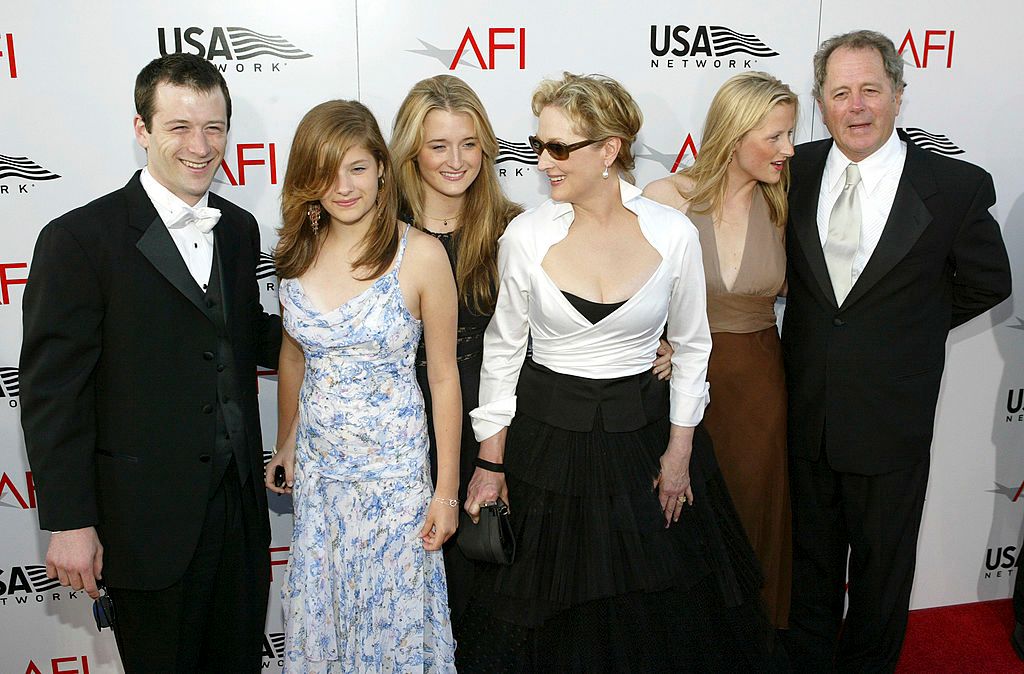 Meryl Streep, husband Don Gummer, and their four children at the 32nd Annual AFI Life Achievement Award: A Tribute to Meryl Streep in 2004 in Hollywood, California | Source: Getty Images
MERYL STREEP'S LOVE STORY
Streep met Don Gummer at what was surely one of the low points of her life. She had been in a long-term relationship with talented actor John Cazale who tragically died of cancer at the age of 42.
The heartbroken Streep couldn't stand to be in the apartment she'd lived in with Cazales, so she moved into the apartment of one of her brother's friends who was traveling -- Don Gummer. The two ended up falling in love and welcoming four children together.
Streep's vocal abilities were showcased on the musical "Mamma Mia," which garnered her a Grammy nomination.
MAMMIE GUMMER
Mamie Gummer, now 37, is the couple's oldest daughter and has inherited her mother's cool elegant beauty. Their resemblance is so marked that Mamie played her mother as a young woman in the 2007 film, "Evening."
Since then, Mamie has made her own mark as an actress, and in 2019 she gave birth to her first child with fiancé author Mehar Sethi. Mamie had been married to actor Benjamin Walker but the couple parted amicably in 2013 after three years together.
GRACE GUMMER
Like her sister Mamie, Grace Gummer, 34, is her mother's look-alike, and she made her screen debut playing Streep as a child in the 1993 internationally acclaimed film "The House of the Spirits" starring Glenn Close and Jeremy Irons.
Grace has had major roles in hit series like "Extant," and "Mr.Robot," and films like "Jenny's Wedding." She married musician Tay Strathairn whom she had known since childhood in July 2019, but just 42 days later she filed for a divorce.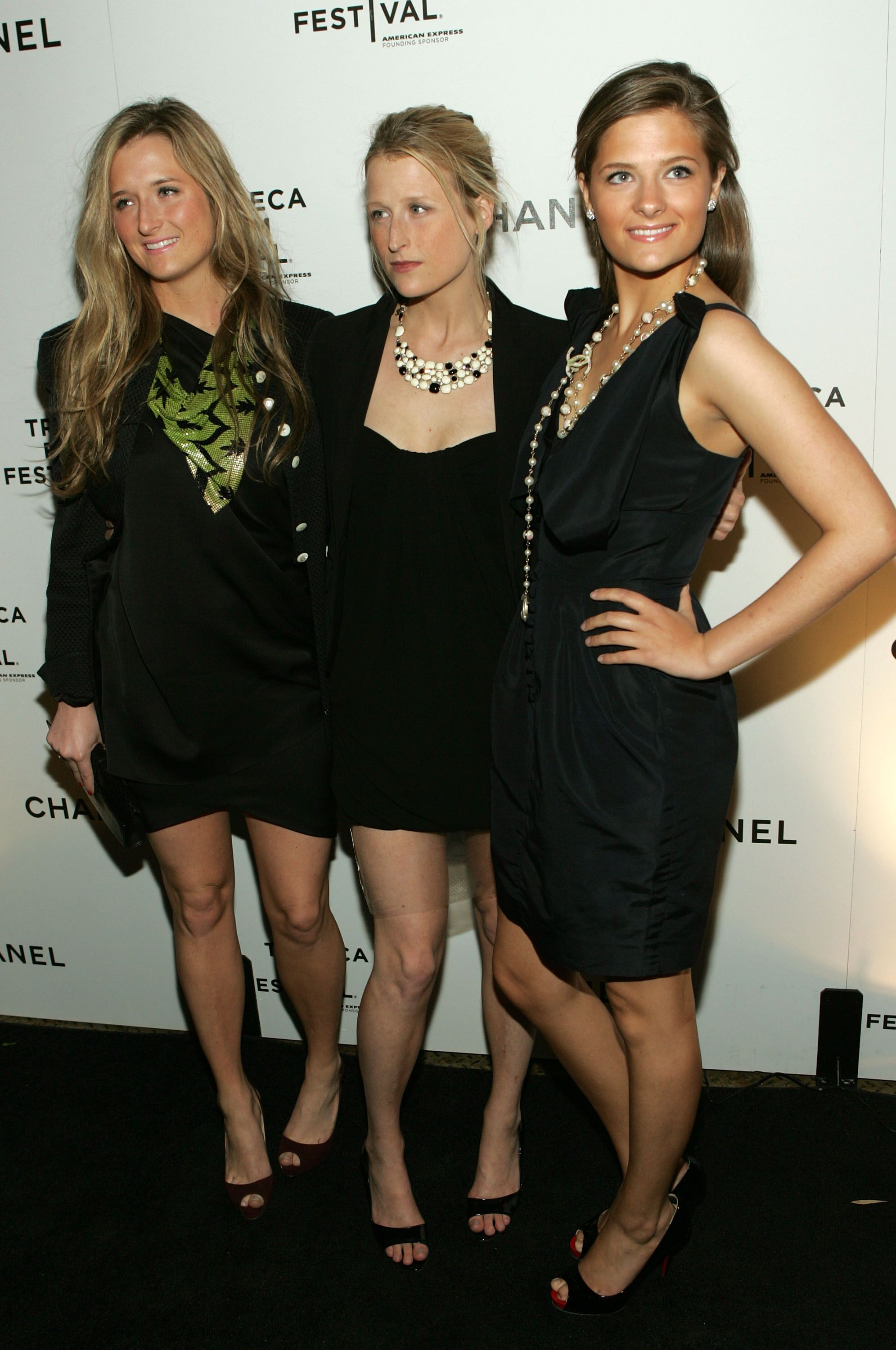 Gracie Gummer, Mamie Gummer and Louisa Jacobson at the Tribeca Film Festival Artists' Dinner in 2009 in New York City | Source: Getty Images
LOUISA JACOBSON
Louisa Gummer, 29, is the baby of the family, and like her sisters, she is following in her famous mom's footsteps. Meryl's youngest daughter is known by her middle name, Louisa Jacobson, and has a successful career as a model, having worked for major brands like Christian Dior.
Louisa is a graduate of the prestigious Yale School of Drama and has been working on stage in the United States and in England. She has been cast in a major role in the forthcoming HBO drama series "The Gilded Age,"
HENRY WOLFE
Unlike his three sisters, Henry, Streep, and Don's only son and the oldest child, is not an actor. But he has nonetheless demonstrated the family's artistic bend with a passion for music- playing and composing music is his vocation.
Henry gave the family "business" a passing nod when he studied acting briefly in New York. Henry has played with the band Bravo Silva, and he collaborated in film soundtracks. Henry is happily married to wife Tamryn since 2016, and the couple welcomed a daughter in July 2020.
SUPERMOM
At 71 Meryl Streep is a force of nature and recently starred in several movies, among them "Little Women," "The Prom," Steven Soderbergh's "Let Them All Talk," and the yet-to-be-released Netflix feature, "Don't Look Up."
Streep's 21 nominations for the Academy Awards make her the actor with the most nominations in the history of the Oscars, and she is far from retirement. After over a half-century Streep is still at the top of her game.
Streep's vocal abilities were showcased on the musical "Mamma Mia," which garnered her a Grammy nomination for Best Compilation Soundtrack. She has also been nominated for Grammys for her voice work in children's audiobooks.
Please fill in your e-mail so we can share with you our top stories!