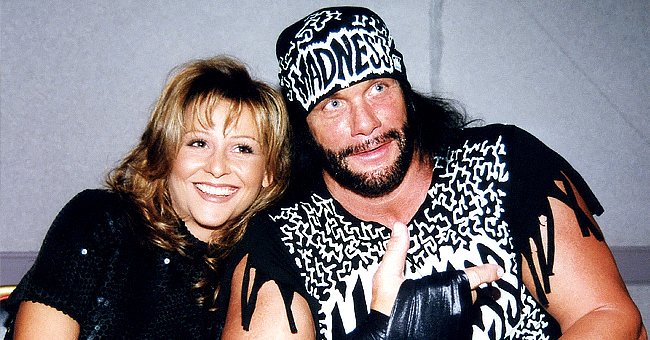 Getty Images
WWE's Randy Savage and Miss Elizabeth — Look Back on Their Relationship and Tragic Deaths
WWE's "Macho Man" Randy Savage was easily one of the most popular and beloved wrestlers of all time. His one-time real-life wife and valet, Miss Elizabeth, also deserves mention.
Interestingly, the Savage-Elizabeth saga traces its roots to the same place where many other pro wrestling legends arose, the rough and tumble of wrestling's independent circuit.
As Savage and his brother, Lanny, battled to keep their father's International Championship Wrestling promotion afloat, the Macho Man met Elizabeth Hulette working at a Lexington, Kentucky gym.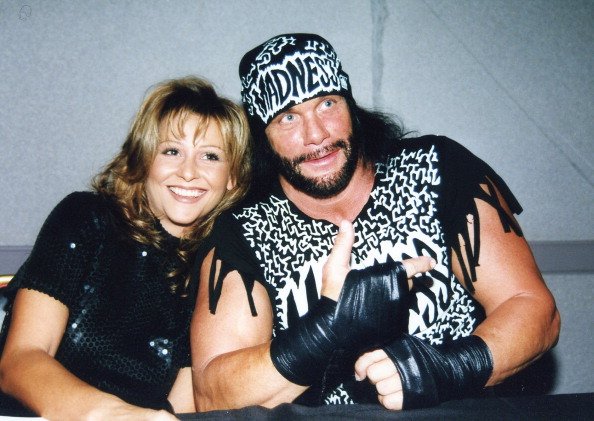 Randy Savage and Miss Elizabeth get together in Charlotte, North Carolina circa 1998. | Photo: Getty Images
After Miss Elizabeth began dating Savage, she started to announce events for the ICW. Even after the ICW's collapse in 1984, Savage continued to date her, and they married that year.
Savage attempted to sway Vince McMahon of World Wrestling Entertainment into hiring his wife as a commentator, but McMahon had other plans.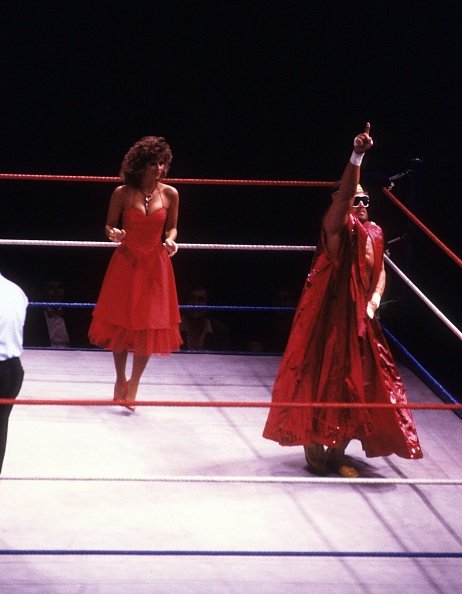 Randy Savage and Miss Elizabeth at the Madison Square Garden in New York, New York, circa 1987. | Photo: Getty Images
Macho Man's WWE debut in June 1985 happened to come at the time of his status as a "free agent" inquiring about which manager he needed, but he quickly settled for the charming Miss Elizabeth.
He lifted Miss Elizabeth onto his shoulder, making one of WrestleMania history's most iconic images.
It was Miss Elizabeth who cemented Macho Man's bad-boy image. She played a primary role in establishing feuds between Savage and other wrestlers, most of which arose from his jealous behavior.
As Savage won the WWE championship for the first time in WrestleMania IV, he lifted Miss Elizabeth onto his shoulder, making one of WrestleMania history's most iconic images.
Following Savage's loss to Hulk Hogan in the WWE title match, the couple split up on-screen for the next two years, though she would still appear in a few storylines involving her real-life husband.
Savage and Miss Elizabeth divorced in 1992. However, the former couple still managed to keep up a professional relationship when they joined Ted Turner's WCW.
Miss Elizabeth passed away at 42 in 2003, later determined to be caused by overdosing on prescription drugs. Meanwhile, Savage was 58 when he died in a car accident in Florida eight years later.
A police report said that Savage might have suffered a "medical event" prior to the accident, though the report did not elaborate. They said at the time that they needed an autopsy to know for sure.
Please fill in your e-mail so we can share with you our top stories!