Hulk Hogan's Daughter Brooke Shows off Her Stunning Figure in a New Instagram Photo
Hulk Hogan's daughter, Brooke, put her flawless figure on display in a racy photoshoot that had her displaying her feminine aura while lounging at the beach.
WWE's Hulk Hogan's daughter, Brooke, channeled the inner temptress in her during a beach expenditure that had her flaunting her sexy figure on Instagram. Brooke, 32, presented her sultry side in a two-piece bathing suit as she unabashedly posed for the camera while showing a care-free candor.
The one-photo post had the young lady rocking her racy swimwear in a mint green color while sweeping her blonde hair to the side for effect. Brooke, who laid on the flowing beach waters, left nothing to the imagination as she expertly posed.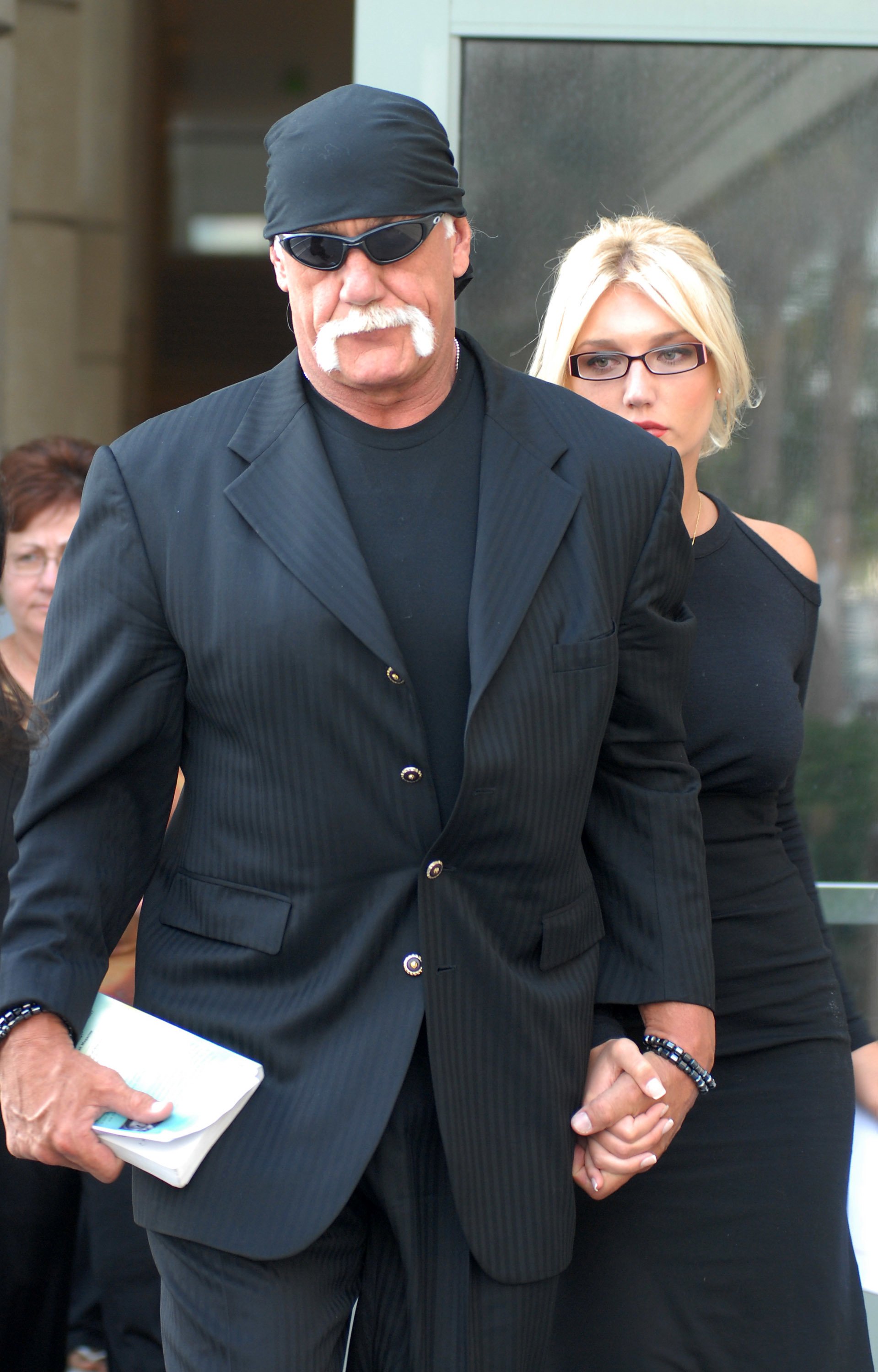 Thrusting one hip upward, the star model exposed her flat tummy and her slim waistline. Brooke propped her head on one hand as she brandished an intense look. Talking about her lifestyle, she captioned the post:
"You can't be a music artist, AND a beach girl AND do TV, AND have different looks, and be sexy…"
Many fans could not get enough of Brooke's sizzling look as they drooled with admiration and shared her with sweet comments. Some followers shared encouraging words while letting her know she could do it all.
During her parents' divorce, Brooke took sides with her dad and formed a stronger bond with him.
Brooke is the daughter of WWE legend Hulk Hogan and his reality star ex-wife, Linda. Right from her teenage years, Brooke was groomed to become a pop star but soon gained interest in more entertainment spheres like reality TV, modeling, and acting.
The 32-year-old also had a stint on TNA, where she worked alongside her dad. This development drew a negative response from fans and wrestlers as they felt she did not have much to offer. However, the starlet formed strong bonds with former TNA boss, Dixie Carter.
During her parents' divorce, Brooke took sides with her dad and formed a stronger bond with him. On the flip side, this resulted in a rift and many controversial moments with her mother. Brooke, however, worked hard to fix it.
It is safe to say that Brooke adores her dad and draws inspiration from how successful he became right from his wrestling days. In the 1970s, Hulk Hogan (real name: Terry Bollea) gained fame right from his first fight with wrestling legend Andre, the Giant.
After arresting attention with his victorious debut fight, Hulk went on to become a force to reckon in combat sports. In his decades-old career, Hulk was a 12-time world champion.