Hulk Hogan's Ex-wife Once Said He Ruined Their Family — Dive into the Family Drama
Lisa Hogan filed for divorce from Hulk Hogan after 25 years of marriage, and she blamed it all on his cheating.
Despite his image as a big man with a heart of gold, celebrity wrestler and actor Hulk Hogan has a less savory side, according to his wife Linda.
Linda and Hulk were married for 25 years and share a daughter, Brooke, 32, and a son Nick, 30. In  2007, after it was alleged that Hulke had an affair with his daughter's best friend, Linda filed for a divorce.
Hulk's second wedding, supposedly a private ceremony, was invaded by paparazzi desperate for a snap of the big moment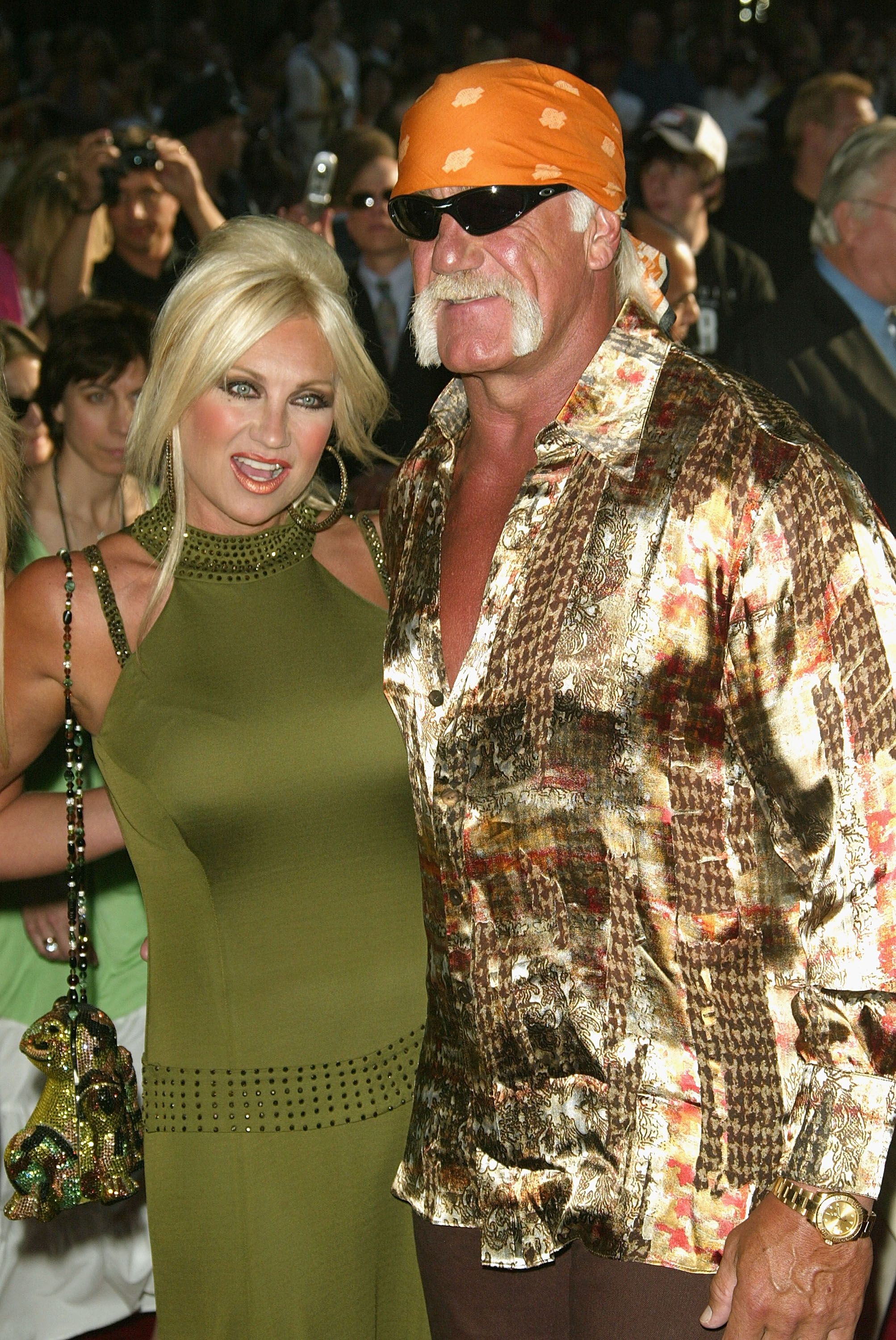 FEET OF CLAY
The idol of millions, Hulk Hogan always portrayed a very PG image, as a family man, as a hero who stood up for decency and the underdog.
But his ex-wife Linda alleges the real-life Hulk is a very different man to the characters he's given life to on-screen. The real Hulk was having an affair, Linda discovered, with their daughter's BFF.
THE AFFAIR THAT ENDED IT ALL
Brook Hogan's best friend, Christiane Plante, was working with the singer on an album when the affair started. Plante, 20 years younger than Hulk would admit:
""My relationship with Terry began at a time when Terry and Linda privately knew their marriage was ending."
But if the marriage was "ending", it was a surprise for Linda, and for Hulk too, who was stunned when his wife filed the papers for a divorce, and took him to the cleaners for two-thirds of everything he owned. Plante may have owned up to the affair, but Hulk never did.
END OF A BEAUTIFUL FRIENDSHIP
Brooke was devastated by her friend's betrayal as much as her father's. The debacle brought the relationship between the two women to an end. Brooke announced in 2007:
"I'm going through one of the hardest issues I've ever had to deal with in my life … please keep me and my family in your prayers."
Linda, who married Hulk at the age of 24, was devastated by the betrayal and remained bitter. She has never forgiven the wrestler and vows she never will. She said in 2017:
"I can't get my life back on track either. I don't know, what am I supposed to do? Start over now that I'm 57? I don't know where I fit in in this world any more."
Had a blast at Berns Steak House last night with my beautiful wife Jennifer,can't believe how the last 10yrs have just flown by,Happy Birthday love of my life. HH pic.twitter.com/kXfGarXSRS

— Hulk Hogan (@HulkHogan) May 14, 2019
HULK HOGAN REMARRIED
Scarcely a year after the divorce was final, Hulk remarried. His second wife, make-up artist Jennifer McDaniel, is now 46, to the wrestler's 67. Hulk's second wedding, supposedly a private ceremony, was invaded by paparazzi desperate for a snap of the big moment. What was to be a romantic celebration ended with the police being called.
Team Hogan 4 Life Brother HH pic.twitter.com/o5njneDil4

— Hulk Hogan (@HulkHogan) October 31, 2019
THE BUBBA THE LOVE SPONGE SCANDAL
Then in 2012, Hulk's life was once again in upheaval. A video was published by the blog network Gawker that showed Hulk having sex with radio host Bubba the Love Sponge's wife Heather Cole, while his friend filmed them.
Hulk had been Bubba's best man at his 2007 wedding, and the incident presumably occurred between then and their 2011 divorce, and apparently while he was still married to his first wife, Linda.
Hanging with the best to parts of me,only love4LifeafterLife #TeamHogan4Life HH pic.twitter.com/7nYVxCSWcX

— Hulk Hogan (@HulkHogan) June 22, 2019
SUING GAWKER
Hulk took Gawker to court for damages resulting from the unauthorized release of the sex tape which he claimed he didn't know had been made. His ex-wife Linda was adamant that he didn't deserve to be awarded damages for his own mistakes. She said:
"YOU have single handedly ruined (...) your career, finances, trademarks, retirement, your legacy, your reputation, your health … even your soul … You lost it ALL."
In 2016, the jury found for Hulk as the plaintiff and awarded him $115 million in compensatory damages and $25 million in punitive damages. Gawker promptly filed for bankruptcy and ended up settling with Hulk for $31 million.
As for Linda, she hit the headlines herself in 2012, by announcing her engagement to a 21-year-old man, Charley Hill. The relationship ended quietly, and Linda seems to have moved on. The former reality star is now dedicated to advocating animal rights, and according to her Instagram page, to avocado farming.
Brooke is still making music and released her last single, "Touch My Body," n November 2019. Nick was charged with reckless driving in 2007, for an accident that resulted in severe brain injuries for his passenger, John Graziano. Nick was driving under the influence of alcohol and was sentenced to 8 months in prison. He is now a successful D.J.
Hulk is still married to McDaniel, and by all accounts happy. It seems as if after all the pain, and upheaval the Hogan family is in a good place.