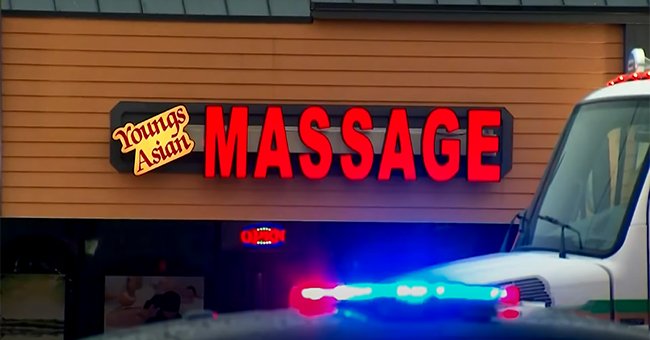 YouTube/Global News
Remembering the Victims of the Atlanta Spa Shootings Tragedy
Mourners gathered in Atlanta and different parts of the country to hold vigils for and remember the Atlanta spa shootings victims that happened on Tuesday.
Members of the public in Atlanta and other states gathered to mourn and remember the eight victims of the Atlanta spa shooting that happened on Tuesday, March 16.
Faith leaders and the public in Los Angeles gathered together for a Stop Asian Hate vigil to honor the victims of the shootings. Another vigil was held in Washington D.C.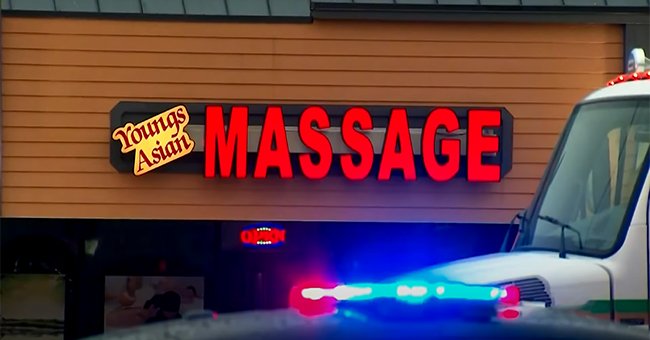 A photo of the store front of Youngs Asian Massage parlor, Atlanta 2021. | Photo: YouTube/Global News
Stop AAPI released a report that stated there had been 3 795 attacks on members of the Asian Community since March 2020. Six out of the eight victims of Tuesday's shootings were women of Asian-descent.
However, law enforcement stated that it is too early in the investigation to say whether the suspect was motivated by the race of the women. Atlanta Mayor Keisha Lance Bottoms said:
"Whatever the motivation was for this guy, we know that the majority of the victims were Asian. We also know that this is an issue that is happening across the country."
The identities of the five victims of the first shooting in Cherokee County at Youngs Asian Massage parlor were made public by Cherokee County officials.
Among the deceased was the small-business owner, Xiaojie Tan, known as Emily, 49, mother of two Delaina Ashley Yaun, 33, Army Veteran Paul Michels, 54, and staff member Daoyou Feng, 44.
21-year-old Aaron Robert Long was charged on Wednesday with eight counts of murder.
Elcias Hernandez-Ortiz, 33, was another victim. He was shot in the massage parlor's parking lot and is currently in hospital being treated for his wounds.
Tan, a licensed massage therapist, was the owner of the spa and another business. Greg Hynson, a customer, and friend of Tan, had this to say about the business owner:
"She was the sweetest person you'd ever meet. My heart was in my throat the second I heard of it. It still doesn't seem real."
Not much is know about Feng. Hynson shared that she had recently started working at the massage parlor. Another victim, Yaun, had been on a date with her husband when she was fatally shot.
Her husband managed to survive as he locked himself in a cupboard just the shooting. Her sister, Dana Toole, shared that Yaun was the kind of person who would do anything for her family and friends.
Michels was a US Army veteran and had been married for 20 years. His brother John said he was interested in getting into the massage parlor business.
21-year-old Robert Aaron Long was charged on Wednesday with eight counts of murder and one of aggravated assault for the three shootings that occurred in three different spas across the Atlanta area.
Please fill in your e-mail so we can share with you our top stories!