Daily Mail: Sharon Osbourne Thinks She Could Be Used as a Scapegoat after Racism Allegations
Sharon Osbourne has found herself in the middle of a racial controversy after defending her friend Piers Morgan's disparaging comments about Meghan Markle. 
Sharon Osbourne openly defended the former host of "Good Morning Britain" Piers Morgan's disparaging comments about Meghan Markle, which has landed "The Talk" host in some hot water. 
Osbourne was then further reeled into the racial storm when journalist Yashar Ali reported that the talk show host was known for making racist comments towards her colleagues.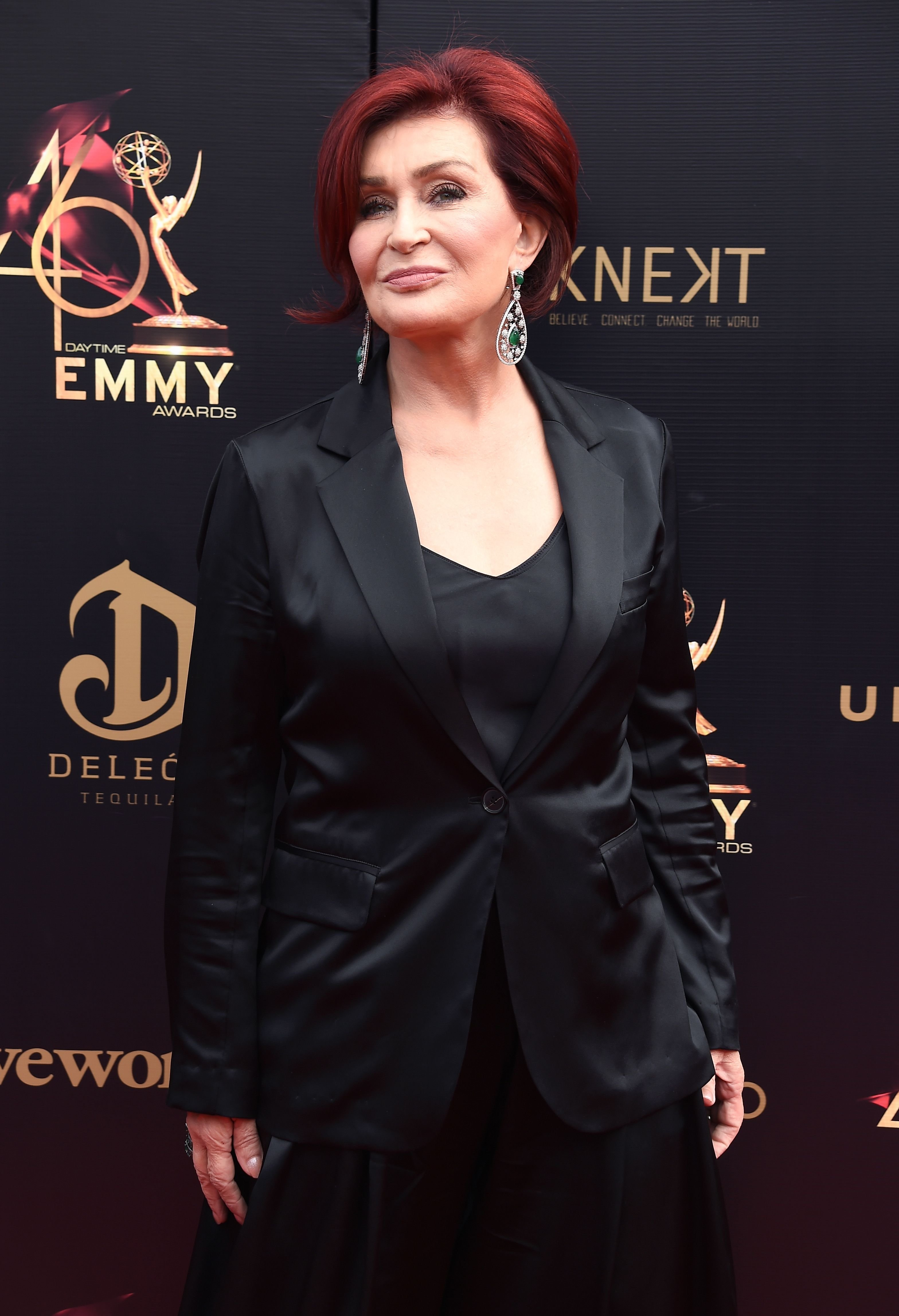 CBS'S SCAPEGOAT
Telling her side of the story, Osbourne sat down with DailyMail and revealed that she suspects that she can lose her spot on CBS's "The Talk." Osbourne shared: 
"I kind of think they're going use me as a sacrificial lamb and fire me. It's fine. It's fine. It hasn't happened yet but I'm sure it will."
The 68-year-old feverishly denied making any racial comments towards her co-host Julie Chen after it came to light that Osbourne had referred to her as a "wonton."
1. Exclusive: Sharon Osbourne, co-host of the CBS daytime panel show "The Talk," would frequently refer to then-co-host Julie Chen, who is Chinese American, as "wonton" and "slanty eyes," according to multiple sources. https://t.co/6A4DrRnSVx

— Yashar Ali 🐘 (@yashar) March 16, 2021
DEFENDING PIERS MORGAN
The racial controversy surrounding Osbourne and her co-hosts was kickstarted when a debate arose between Osbourne and Sheryl Underwood concerning Morgan's comments about Meghan Markle's mental health. 
Robinson Peete and Leah Remini have come forward with stories concerning Osbourne's role in their departure.
Osbourne defended her long-time friend's insensitive remarks towards the royal as he said that he didn't believe that the Duchess of Sussex had struggled with suicidal thoughts as she had said during her sitdown with Oprah. 
March 12, 2021
BLINDSIDED BY CO-HOSTS
The on-air emotional debate between Osbourne and Underwood was not something that Osbourne was prepared for, as she claims that the producers blindsided her. 
Osbourne said that her co-hosts were reading questions off their cue cards that she didn't have, targeting her defense of Morgan. Despite how the conversation, Osbourne is prepared to go back for a better conversation, saying: 
"I wish we could go on and have a adult conversation calmly and work it out but I don't know whether we can." 
After @piersmorgan announced he was quitting @GMB his good friend @MrsSOsbourne joined us to discuss. Mrs. O spoke to @LauraTrevelyan about his decision, the #RoyalFamily's failure to support #MeghanMarkle, and what's next for Piers. Always a delight to have Mrs. O on. #BBCNews pic.twitter.com/MdnIq58n6h

— Kieron Mirchandani-Cooper (@kieronmirch) March 9, 2021
"THE TALK" HIATUS
Since all the drama surrounding the 68-year-old British host went down, CBS decided to suspend "The Talk" to work through the issues that came up. 
Osbourne has been anything but silent about her side of the story, talking to various media outlets and releasing a lengthy statement of her own to provide clarity on the situation. 
"They weren't protected. They should have been. But they've made their decision to leave" -- @MrsSOsbourne pic.twitter.com/mFbodwZeUA

— The Talk (@TheTalkCBS) March 9, 2021
With the allegations of racial slur and derogatory comments towards her current and previous co-hosts, the backlash seems to be growing by the day. 
Former "The Talk" co-hosts Holly Robinson Peete and Leah Remini have come forward with stories concerning Osbourne's role in their departure from the show, pointing the finger towards her.