Former 7-Foot-6 Dallas Maverick Shawn Bradley Paralyzed after Car-on-Bike Collision
Months after former Dallas Mavericks basketball player Shawn Bradley was involved in a terrible car-on-bike Collision, the Mavericks recently gave an update on his wellbeing.
Months ago, former Dallas Maverick Shawn Bradley suffered a ghastly car-on-bike accident. Recently, the basketball team's PR page on Twitter shared some insight into his wellbeing and wrote:
"Bradley, the 7'6" former NBA player with the Dallas Mavericks, was struck from behind by an automobile while riding his bicycle."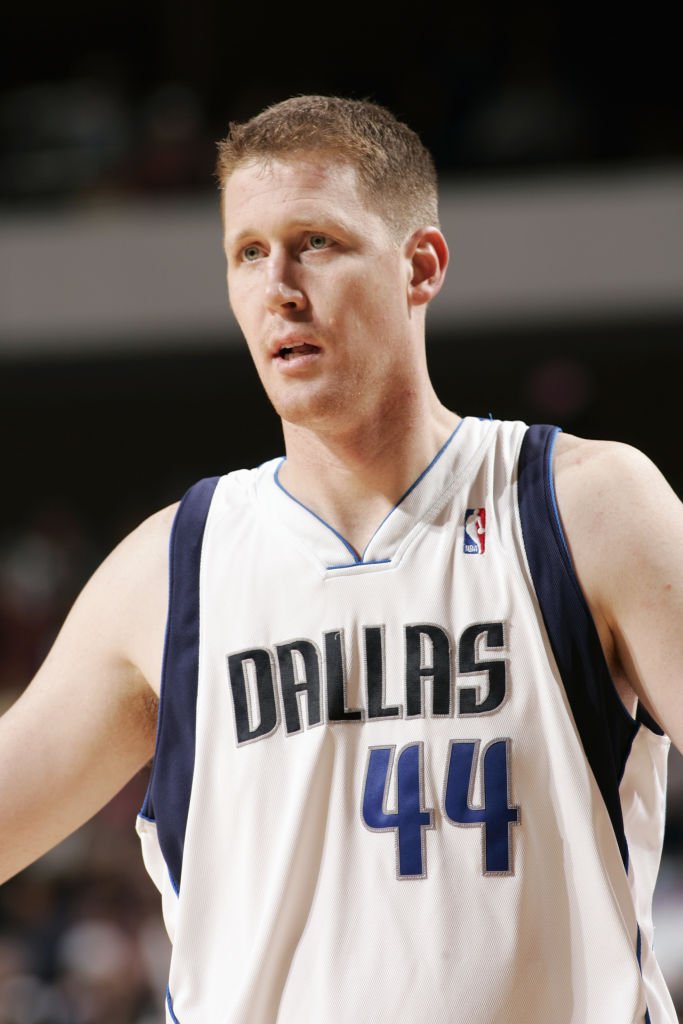 On January 20, the tragic accident occurred not far from Bradley's St. George, Utah home. The statement also revealed that the accident left the former basketball player paralyzed as he suffered a traumatic spinal cord injury. It continued:
"With his wife Carrie at his side around the clock and supported by an amazing team of rehabilitation specialists and family, Bradley is in good spirits."
In January, former Mavericks player Shawn Bradley was struck from behind by a car while he was riding his bike, suffering a traumatic spinal cord injury that left him paralyzed, per a statement from Mavericks PR. pic.twitter.com/dTN6YIQWR2

— SportsCenter (@SportsCenter) March 17, 2021
It also revealed that the 48-year-old underwent neck fusion surgery and has spent the days following the incident in the hospital, undergoing rehabilitation.
Doctors reportedly said that his journey to recovery would be long and challenging. His wife, Carrie, has been by his side, and with the help of specialists and family, he is in good spirits.
True to the many kind words that have been said about him, Bradley's reputation for talent and kindness certainly precedes him. 
BYU Athletics offers its heartfelt sympathies to Shawn Bradley and his family. We were devastated to learn of Shawn's injury and join with all of Cougar Nation in thoughts and prayers for the Bradley family during this difficult time. (1/2) pic.twitter.com/fKLAKZWLP4

— BYU Cougars (@BYUCougars) March 17, 2021
With all that has happened, Bradley has found a purpose despite it all and now vows to use his experience to bring awareness to the pressing issue of cycling safety.
The Mavericks PR also shared their former star's appreciation to fans who contributed to the overwhelming outpour of good wishes and kind words. The support kept him energized and motivated to carry on.
The Dallas Mavericks have issued a press release on behalf of former Maverick Shawn Bradley as well as statements from Mark Cuban and Donnie Nelson. pic.twitter.com/F9fCtlZ1zJ

— Mavs PR (@MavsPR) March 17, 2021
Mark Cuban, Dallas Mavericks owner, also spoke about Bradley's condition. The heartfelt message shared how saddened the team was to hear of Bradley's accident and praised his resilient spirit, wishing him the best in his recovery.
Mavericks General Manager Donnie Nelson also shared kind words and support, reminiscing on Bradley's excellence while he was on the team.
He wished him the best and referred to him as a Maverick for life. True to the many kind words that have been said about him, Bradley's reputation for talent and kindness certainly precedes him. 
Our thoughts are with Shawn and his family at this time. #MFFL pic.twitter.com/u42LcDRmQ1

— Dallas Mavericks (@dallasmavs) March 17, 2021
In 2019, the 7-foot-6 inches tall, former player warmed hearts when he reached out to Tacko Fall, a younger basketball player who is also 7'6". He became a mentor to the younger player, offering advice to him to carry him through his career.
Radley was once one of the tallest NBA players, a position now held by Tacko Fall, among many others. Fans continue to wish Bradley the best as he works towards recovery.