Simone Biles Shows Her Athletic Body & Beautiful Shoulders in New Snaps in a Striped Swimsuit
Simone Biles' toned body was on display in her latest media show-off as she enjoyed a cold night lap in her luxury pool. The star rocked a tasteful bathing suit.
Simone Biles' athletic figure was on display on her Instagram story, where she gave fans a glimpse of how she was spending her evening. The Olympic gold medalist enjoyed a nice time at the pool.
The photos she shared were selfies taken at an angled point as she flaunted her toned shoulders to the delight of admirers. Biles held her hair up in a slick big bun.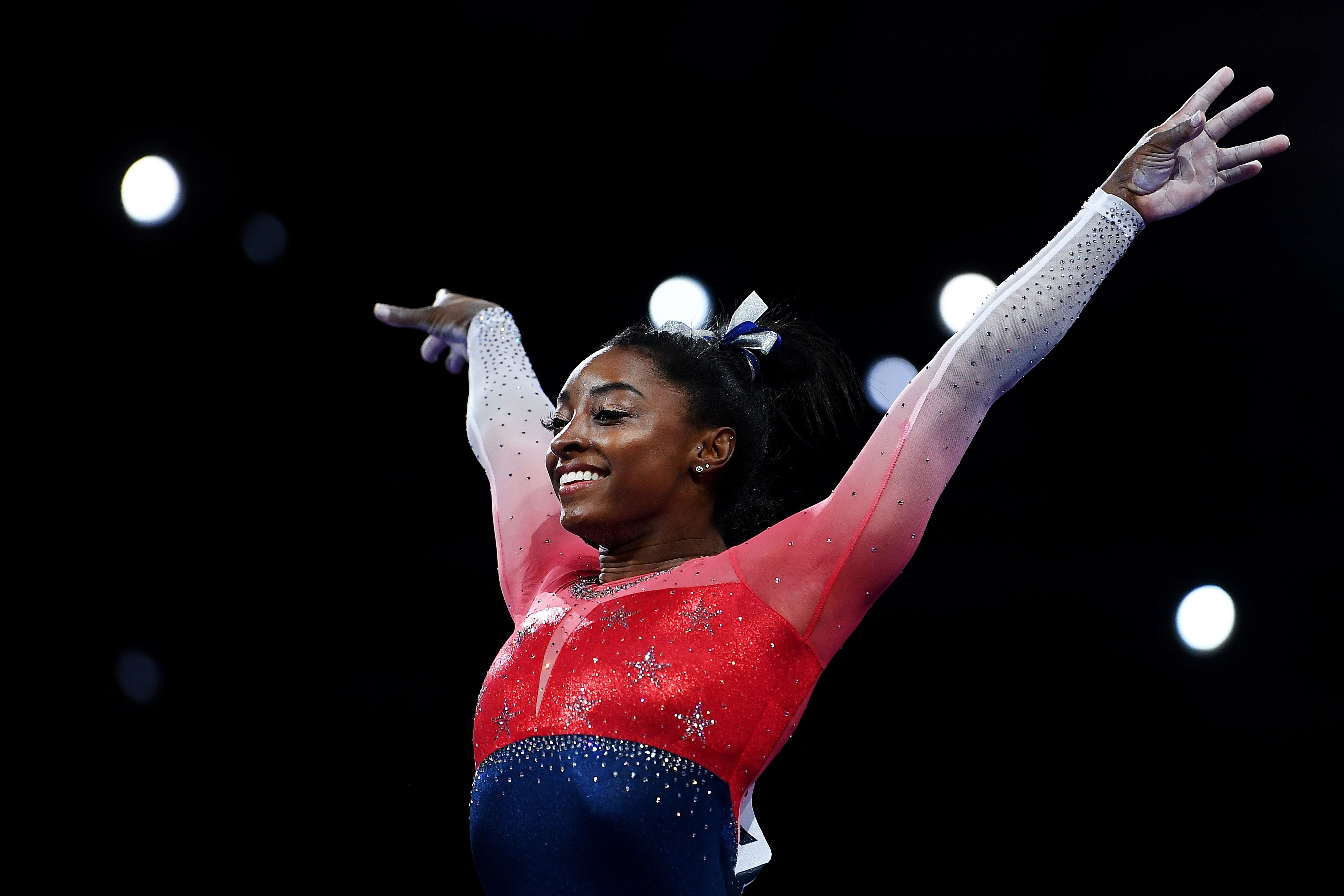 She put her stunning figure in a two-piece black-and-white striped bathing suit while giving her face a lift with a pair of drop earrings and her nose piercing. She filmed herself lounging inside the pool and basking in the cool evening breeze. 
Biles goes down in history as one of the world's sports champions because of her prowess in gymnastics, but she endured bullying amid building her outstanding sports resume. 
Biles once made it known that she was called "swoldier," and she did not feel her best. The star noted that the bullying was directed at her shoulders and muscular arms, and she ended up wearing long-sleeved clothes all through the year. 
The young adult showed she was living her best spending some time lounging and sipping a tropical drink.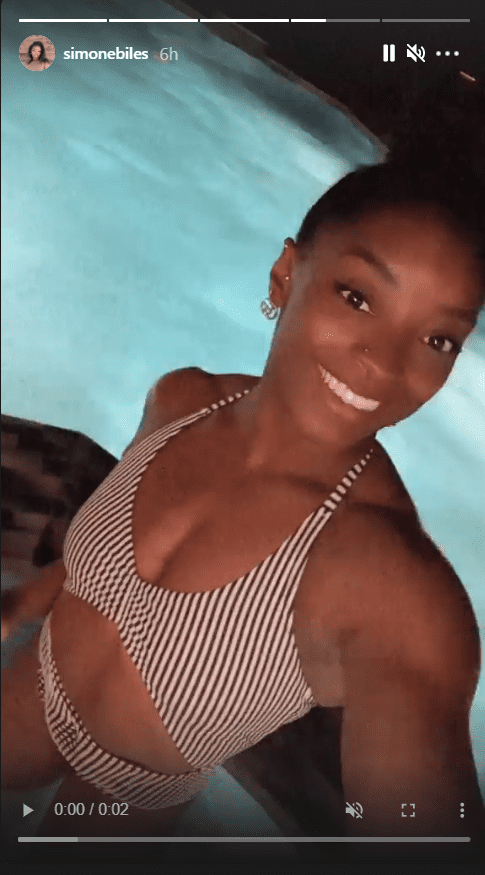 However, it did not take long for Biles to regain her confidence. The star credited fellow gymnast Aly Raisman for teaching her how to love herself. The 23-year-old shared that she and some gymnasts formed a body-positive support group.
Presently, Biles could not be any prouder of her toned arms, and she once shared that she wished she could tell her younger self to be positive and flaunt her arms all the time.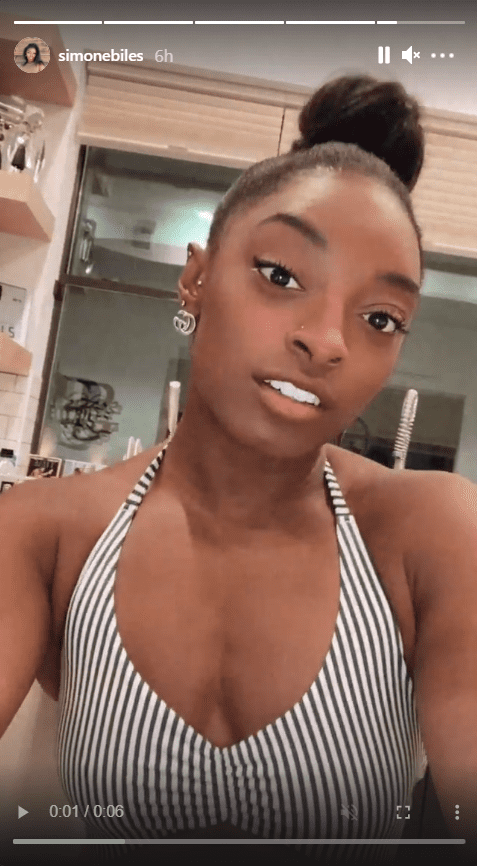 For a while now, the star has been spending some quality time with her lover, Jonathan Owens, in Belize, and she has been displaying premium romantic content on her social media page. 
In one of her recent Instagram uploads, the iconic gymnast left little to the imagination in a blue bathing suit. Biles completed her beach-side fashion statement with a bucket hat.
The young adult showed she was living her best as she spent some time lounging and sipping a tropical drink. More of her photos presented how Biles and Owens made the most of their getaway.