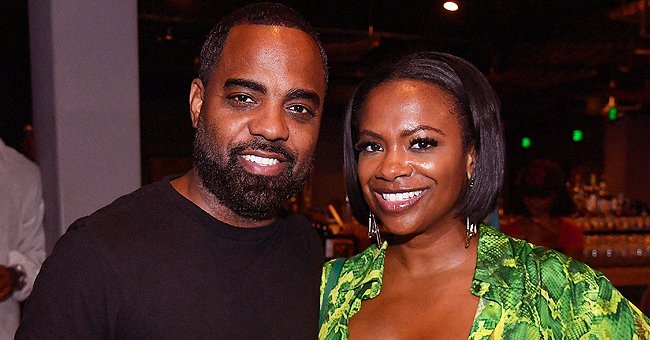 Getty Images
Todd Tucker's Daughter Kaela Turns Heads Rocking a White Midi-Dress & Leather Jacket (Photos)
Although this family-driven woman loves to spend time with her family, sometimes she enjoys an independent night out dressed to the nines.
Todd Tucker's daughter Kaela recently took to Instagram to share a post with a series of gorgeous pics of herself with what is assumably her friends. The photos caught her turning heads in a white midi-dress as well as a leather jacket.
The white dress is angelic yet tight-fitting, going down over her knees and revealing her gorgeous shoulders. The leather jacket and high heels match each other, both black and accessorized, with the jacket sporting quirky type frills on the arms.
Todd Tucker at the ASCAP Rhythm And Soul 3rd Annual Atlanta Legends Dinner on September 25, 2014 in Georgia | Photo: Getty Images
IT'S SOMEBODY'S BIRTHDAY!
In the first photo, Kaela gracefully kneels and smiles over her shoulder with her black shoulder tattoo adding an element of rough elegance. She must have been celebrating a birthday, with the caption reading:
"We bought Mastro's yesterday. Had to close up shop ? Happy Birthday Tyff ? we love you stinks boooots."
Her black and sleek hair with the straight fringe added to the ensemble's glam yet grunge look while also bringing out her glowing dark eyes. Her bright smile flashed through all the photos, finishing it all off with a dose of warm authenticity.
Her night-out companions were also rocking stylish looks, with one of them taking on a bold orange look. This striking woman combined her original outfit with her shaved head and tattooed body, absolutely taking the camera's breath away.
The father [Todd Tucker] defended himself saying that it was not the first time he and his daughter had gone to a strip club together.
The post was incredibly popular, with followers and fans from all over the internet coming in to leave complimentary emojis in the already color-filled comment section. The post received just over 3000 likes overall.
Kaela certainly enjoys a night out to explore, but her dad may have taken this a little too far. He once came under attack joining her at a strip club. He shared a video of the outing on Instagram with one follower commenting:
"Damn!! Wasn't there anything else for you and your daughter to do? Yikes! Awkward!!"
The father defended himself, saying that it was not the first time he and his daughter had gone to a strip club together, claiming that everyone was overreacting. He said that he even went to a similar club with his own mother.
Of course, Tucker does spend what many would consider "normal" quality time with his children. Last September, he took to Instagram, sharing an adorable photo of him holding his little daughter Blaze while they were watching basketball.
Blaze, daughter to him and his famed singer-wife Kandi Burruss, was born in 2019. The couple regularly takes time out of their busy schedules to spend time with the young one and shares pictures of her on social media.
Kaela is the oldest girl in the family, with Burruss as her stepmother. After that, Tucker and Burruss have given birth to what could be considered the "middle child" Riley Burruss, and then, of course, comes baby Blaze.
When Blaze was born, Kaela took to Instagram to express her feelings about having a baby sister. She joked around about how old she would be when Blaze graduates but wrote that she was ecstatic overall to have a new family member.
Please fill in your e-mail so we can share with you our top stories!