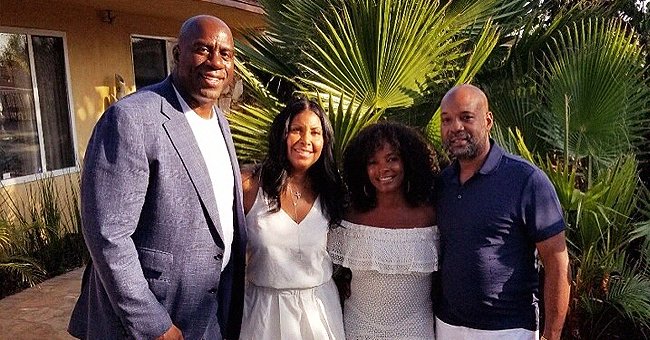 Instagram/thecookiej
Magic Johnson's Wife Cookie Stuns in a Long White Dress in B-Day Post to Vanessa Bell Calloway

Doting wife Cookie Johnson always takes her time to show her love towards those she cares about, recently sharing a post dedicated to Vanessa Bell Calloway.
Cookie Johnson, wife to basketball player Magic Johnson, recently posted a picture on Instagram where she looked stunning in a long white dress. The post was dedicated to actress Vanessa Bell Calloway for her birthday.
In the sweet photo, Cookie and Calloway stood in the middle, joined by their husbands Magic and anesthesiologist Anthony Calloway. They all appeared to be having a great time, comfortable in each other's presence.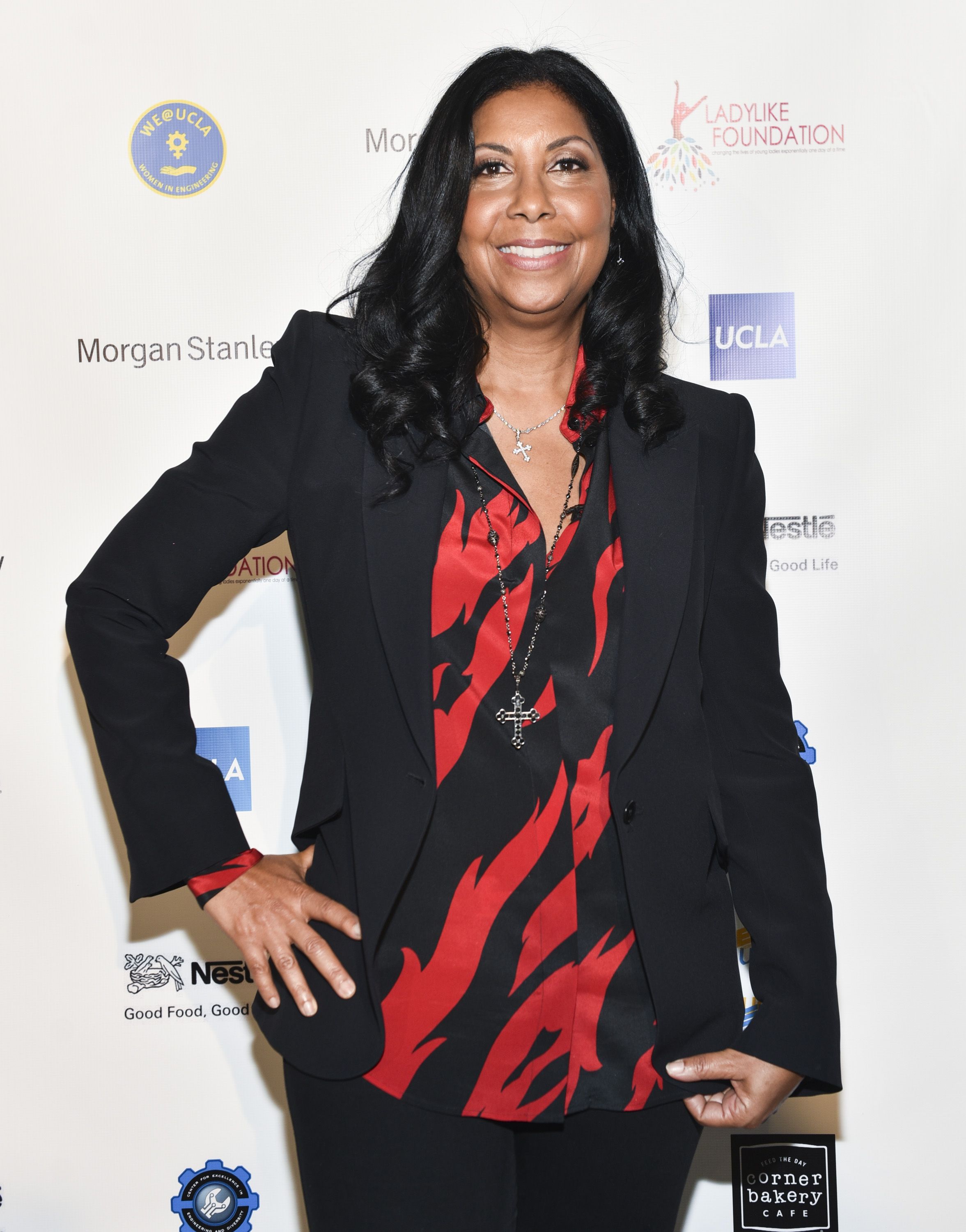 Cookie Johnson at the 6th Annual Ladylike Day on December 16, 2017 in L. A. | Photo: Getty Images
WHITE AND WONDERFUL
Cookie's dress looked absolutely stunning, with a summer-like material that made her look seem casual yet glamorous all in one. Taking to the caption to leave a sweet note for Calloway, Cookie wrote:
"Happy Birthday @vanessabellcalloway!!! You're a beauty inside and out, enjoy a wonderful blessed day!!! ??❤️?."
Cookie's dress almost seemed to have two parts to it, with the white upper part falling over a long-skirt-like piece, which appeared purposefully ruffled. Accessorizing, she wore elegant necklaces, enhancing her glowing skin and collarbones.
FASHIONABLE FIESTA
The birthday girl wore a white dress, less flowing, long, and more-tight fitting, showing off her curvaceous figure. The dress was made in a knitted-type material and paired with gorgeous white high heels.
Magic announced that he had HIV, but luckily, he didn't infect her or the baby.
Both men were also fashionably dressed, with Magic wearing a denim-looking suit with a white T-shirt underneath. Anthony rocked sophisticated glam white pants with matching white shoes, an expensive watch, and a blue shirt.
HAPPY BIRTHDAYS ALL AROUND
There were a ridiculous number of comments streaming through, with some remarking on how gorgeous the women looked. However, most of the comments wished Calloway a happy birthday, with one commenting:
"Love her, Happy Birthday Sis God Bless you with many more years."
The sun shone on all four, with luscious green plants in the back creating a warm ambiance. The photo was definitely popular with the online public, receiving a total of just over 3000 likes.
Cookie certainly enjoys spreading the love, celebrating online as much as she can. Earlier this year on Valentine's Day, she took to Instagram, sharing old photos of her and her husband Magic.
In the post, she shared a total of three nostalgic images of the two lovebirds. They showed different times within their relationship, creating a visual journey through their marriage.
Cookie and Magic got hitched in September 1991 in a small intimate setting in Michigan. After they got married and while she was pregnant, Magic announced that he had HIV, but luckily, he didn't infect her or the baby.
Speaking about how the two have such a strong bond and make their marriage last, Cookie said that she surrenders it all to God. She claimed that their bond is unique and everlasting.
Please fill in your e-mail so we can share with you our top stories!