Snoop Dogg's Daughter Cori Flaunts Voluptuous Thighs Posing on the Beach in a Black Swimsuit
Snoop Dogg's daughter Cori Broadus recently shocked her fans with shots of herself posing up a storm wearing a black swimsuit that left little to the imagination. 
Cori Broadus quickened many pulses on social media recently after she shared a series of photos that featured her striking poses on a beach. 
The first picture Cori shared saw her seated on a beach wearing a stylish black swimsuit which she complemented with a brown scarf draped across her body.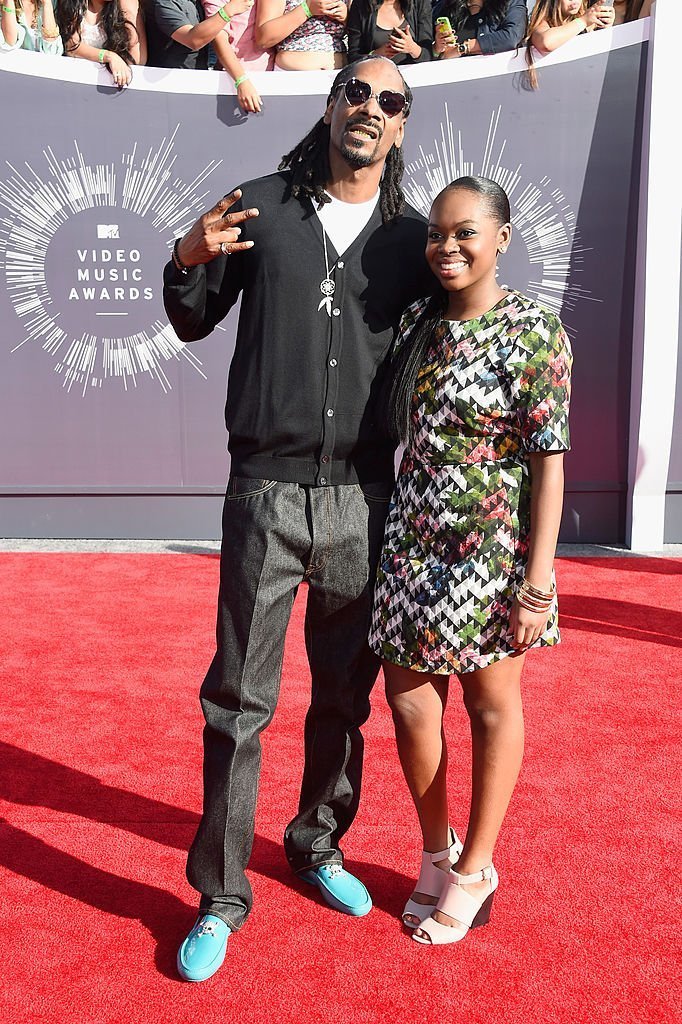 The next shot was a close-up that called attention to Cori's natural beauty and perfect skin. She had no makeup on, and her natural hair was on full fleek.
The third image in the series was the most explicit of them all. It flaunted Cori's plus-size body— curves and all. She captioned the shot, "Get some air now, let yo(sic) edge out." 
Her fans loved all the pictures, and they flocked to the comments section to express themselves. One fan gushed over natural beauty while another wanted her to know how much she loved her low cut. 
Cori first debuted a low cut in 2018, some days after Tamar Braxton went bald in an attempt to break free of people's opinions concerning her life. 
He even had cutouts of Cori made.
Following her lead, Cori shelved her wigs and weaves, instead choosing to go with a stylish low cut that looked even better on her. She shared a picture on Instagram. She also urged her followers not to be scared of trying new things. 
Cori is Snoop Dogg's youngest child. Now aged 21, she was welcomed by Snoop and his wife Shante on June 22, 1999. She is the rapper's only daughter so far, and she has had him wrapped around her pinkie since she was born.
The proud father does not hide how much adoration he harbors for his daughter.  When she graduated from high school, Snoop made a big deal of the whole affair. Along with the rest of his family, the rapper turned up at the graduation ceremony filled with pride and joy for Cori. 
On that day, Snoop was in full father mode— he even had cutouts of Cori made— and he documented some key parts of the event on his personal Instagram page. 
Aside from Cori, Snoop is also the father to three other kids; Cordell, Corde, and Julian Corrie. His son Julian is a product of his fling with Laurie Helmond.