Steve Harvey's Wife Dragged for Shutting down Georgia Aquarium for Their Family — See Comments
Some fans have dragged Steve Harvey's wife, Marjorie Harvey, following her revelation that she shut down Georgia Aquarium for her grandkids. 
On Sunday, Steve Harvey's wife, Marjorie Harvey, caused a stir on Instagram after sharing snaps from her and her grandkids' visit to an aquarium. 
The 56-year-old shared an adorable snapshot that showed her posing with her daughter, Lori Harvey, and her four grandkids. In the picture, Marjorie and Lori were clad in black outfits while the former's grandkids were clad in colorful pajamas.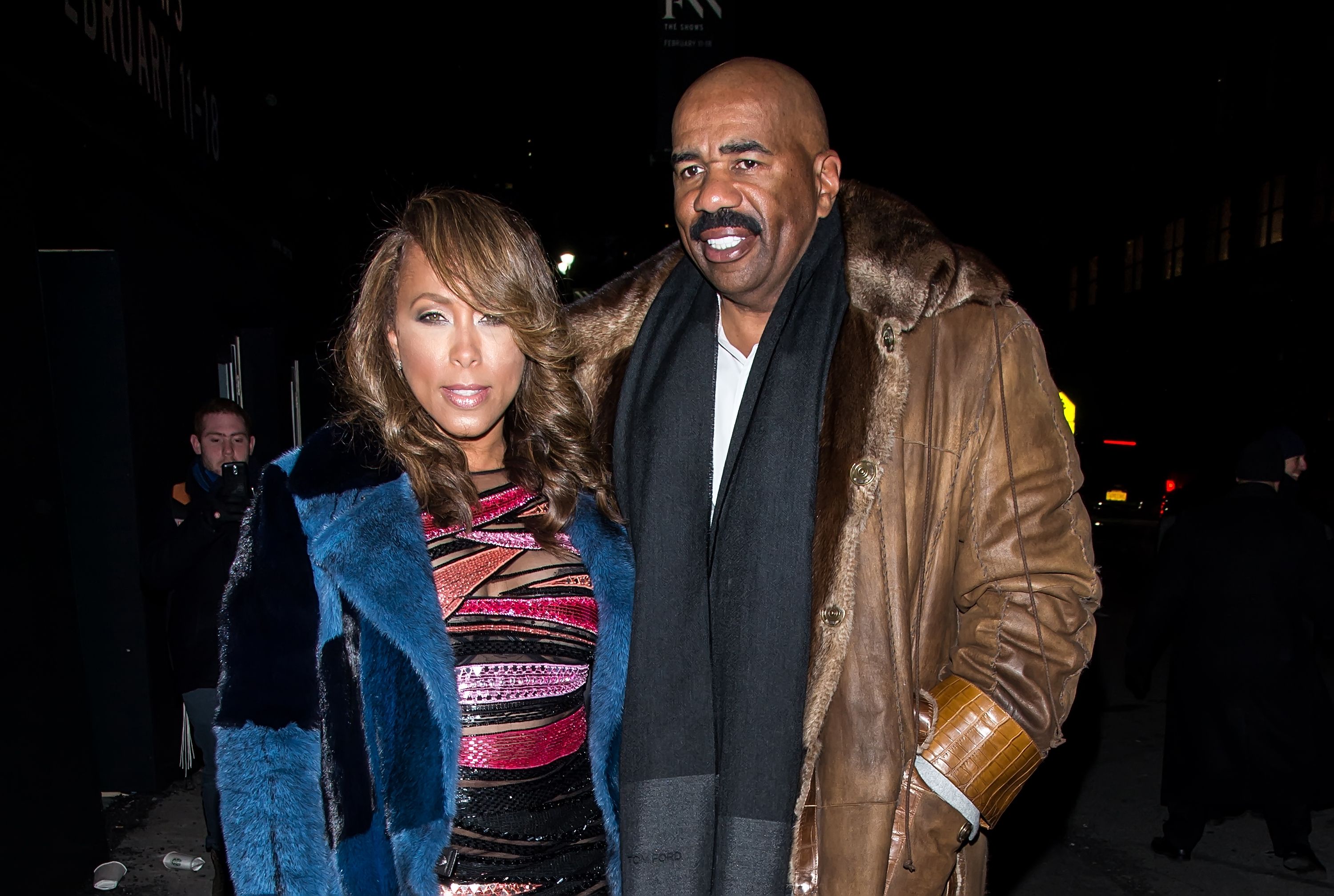 They sat up in their mattresses, enjoying the view of the aquarium in front and behind them. Marjorie also shared a video that showed her and two of her grandkids inside the aquarium's waters surrounded by dolphins. In the post's caption, Marjorie wrote: 
"Had to shut down the Aquarium for my babies!! 💙💙🐠 #covidsafe." 
However, some fans did not take kindly to the fact that she shut down the aquarium. One fan noted that even though Marjorie's gesture to her grandkids was nice, the way she presented it was distasteful.
Despite what some critics might think of Marjorie, her husband is her biggest fan.

Another fan said Marjorie showed no class in her show of wealth. A third user wondered who would act the way Marjorie did, while a fourth person termed her actions as a selfish luxury act. 
Another angry user noted Marjorie did not have to do what she did and advised her to stop bragging, while another fan said that just because the proud grandma could do what she did does not mean she should do it. 

This is not the first time Marjorie is facing some fans' wrath after she posted some of her and her grandkids' moments on social media. In 2019, she shared a video of her granddaughters breastfeeding their dolls. 
This led to some critics calling her out for showing such on social media. However, Marjorie's loyal fans shut down those trolls and came to her defense. 

Despite what some critics might think of Marjorie, her husband is her biggest fan and has previously revealed how he is still in awe of her every day though they have been together for so long. 
The couple has a beautiful, blended family comprising of their kids from previous marriages. Marjorie has three kids, daughters Morgan and Lori Harvey and son Jason Harvey. 
On the other hand, Steve is a father of four kids from his first two marriages. They are twin daughters Karli and Brandi Harvey and sons Broderick Jr. and Wynton Harvey.