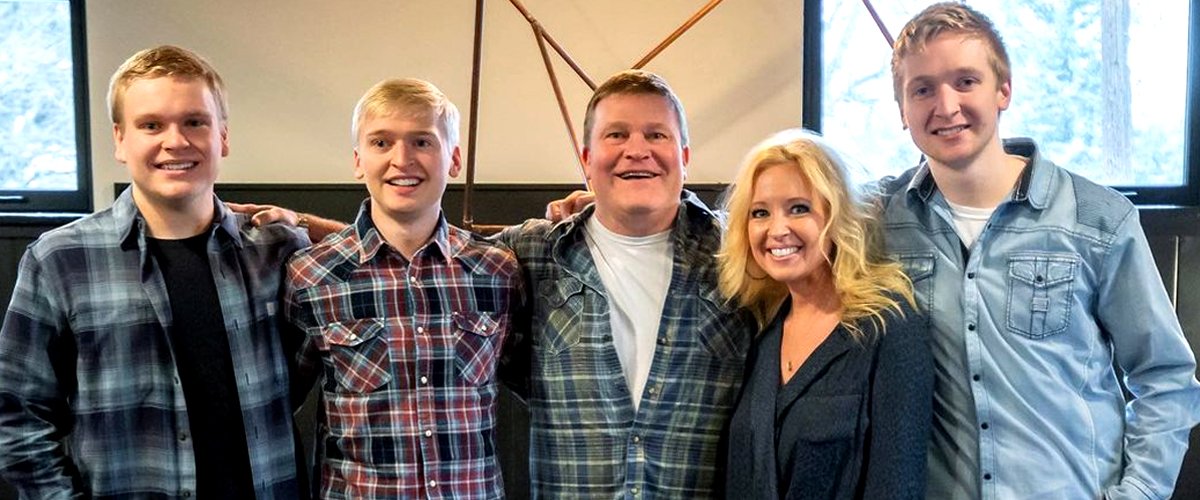 instagram.com/genuineclint
'Boise Boys' Stars Are Both Doting Fathers and Husbands in Real Life — inside Their Families
HGTV's "Boise Boys" Luke Caldwell and Clint Robertson are both married and doting dads to a combined brood of 11 children -- 8 are Luke's, and 3 are Clint's.
It's just as well that "Boise Boys" stars Clint Robertson and Luke Caldwell are so handy around the house because they each have a houseful of kids -- a grand total of 11 between the two of them.
The two men share their parenting duties with wives Miranda Caldwell and Sandy Robertson, and they need a lot of help with so many kids around, and some of them with special needs.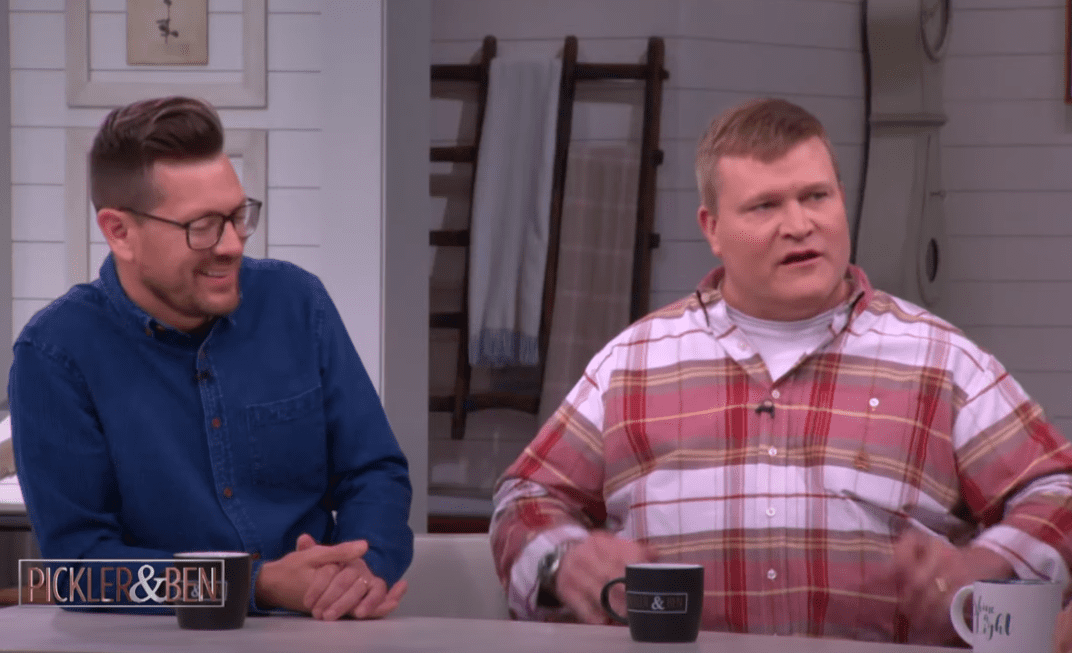 Luke Caldwell and Clint Roberson on "Pickler & Ben" in 2019 | Source: YouTube/ Pickler & Ben
THE BOISE BOYS
Luke Caldwell and Clint Robertson couldn't be more different and have more in common. The two men are close friends who share a passion for restoring houses but with radically different approaches.
The mix somehow works and has made their HGTV show "The Boise Boys" about house flipping in Indiana a hit. But when it comes to being fathers, Luke and Clint are in complete agreement: it's all about the love.
Miranda was accompanying Luke on a concert tour when she had a vision that there was a Chinese boy sitting next to her.
THE CALDWELL FAMILY
For Luke, faith is a central part of his life. He is a member of the highly successful Christian worship band, Esterlyn, which uses its prominence as a platform to advocate the adoption of children.
Adoption is another cornerstone of Luke's life as well as his wife Miranda's. The decorator has revealed that Miranda was his first girlfriend, and the two have been married for nearly 19 years.
CIRCLE OF LOVE
After welcoming son Elias, and daughter Brighten, Miranda was accompanying Luke on a concert tour when she had a vision that there was a Chinese boy sitting next to her. After that, Miranda felt compelled to consult adoption websites.
She felt a connection to one little boy with spina bifida, and when she checked his birthday, she discovered it was November 17 -- the day she had had the vision. Luke and Miranda traveled to China and ended up adopting Morris.
Adopting Morris led to adopting his best friend, Tucker. During Tucker's adoption, the Caldwells met a sweet little girl named Darla and felt compelled to adopt her too. And Darla had a special friend named Ezra, so the family grew by four.
In 2019, the family adopted another child, Promise, who is now 16, from Ukraine, and their family expanded in January 2021 when Miranda gave birth to their third biological child, daughter Arrow.
COLLEGE SWEETHEARTS
Like Luke and Miranda, Clint and Sandy Robertson have been together for a long time, since college, where they met and started dating. The couple has been married for almost thirty years and shares three sons.
The Robertson boys, Daniel, Jake, and Eli, are their dad's lookalikes and are all grown-up and off at college. This makes Clint and Sandy empty nesters -- and gives the couple the chance to live out a new honeymoon phase.
LUKE AND CLINT FOREVER
The two Boise boys met through a mutual friend and realized that they had a lot of goals in common. They decided to open a business together doing what they love best -- restoring houses -- and their business Timber and Love was born.
The chemistry between Luke and Clint quickly turned their HGTV show into a hit, as much as their Timber and Love enterprise was a success, and the two men have become inseparable.
United by their work, family values, and faith, the two men have been turning eye-sores into coveted homes for years. Especially joyful are the occasions when their families get together -- moms and pops and their 11 kids.
Please fill in your e-mail so we can share with you our top stories!