Mireille Enos Is Alan Ruck's 2nd Wife and Talented Actress — Get to Know the Blossoming Actress
Mireille Enos has had a successful career, most recently starring on "Hanna," but she is also a doting wife to Alan Ruck. Get to know some facts about her, her upbringing, and her journey towards becoming an actress. 
Mireille Enos is a doting wife to Alan Ruck, whom she has been married to since 2008. Together, they share two children together, daughter Vesper Vivianne, and son Larkin Zouey. 
In an article with People, the actress couldn't help but gush about her beautiful life. There was nothing else she could ask for, given that both her personal life and career were doing great. 
"Sometimes it's overwhelming. Everything is going beautifully. The kids are healthy, work is going well, and my husband is amazing."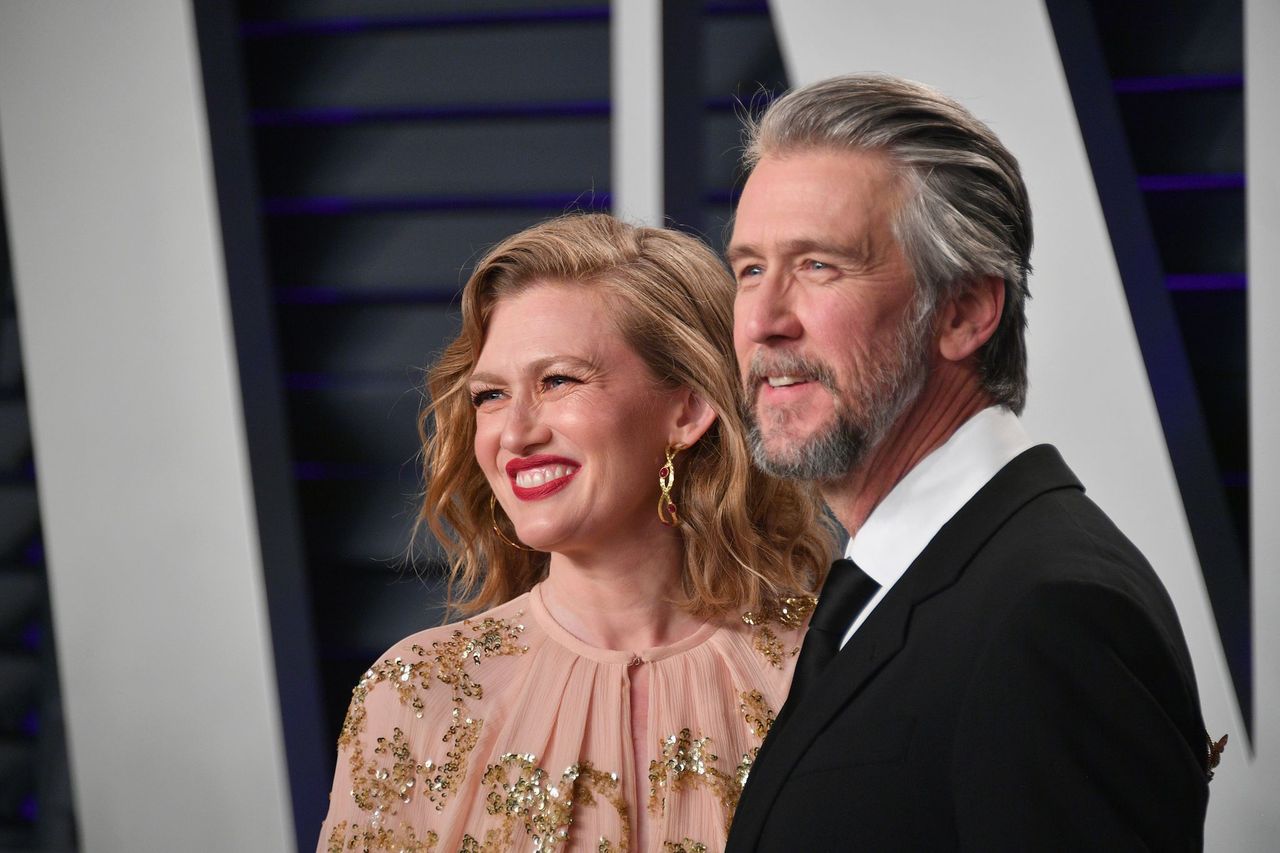 PUTTING THE KIDS FIRST
While everything was going well in her life, she admitted that there are some times when she struggles at work, as she only gets to read her lines until her children were in bed. If it weren't for her kids though, she quipped that she might have failed in another direction.
When they first met, Enos already knew that Ruck would ultimately change her life.
A GAME CHANGER
Another person that gets her by is her devoted husband. Eros admitted that she was crushing on Ruck ever since he starred on "Ferris Bueller's Day Off" as Cameron Frye. 
The pair eventually met during rehearsals for a play in New York City. When they first met, Enos already knew that Ruck would ultimately change her life. 
LIFE BEFORE HOLLYWOOD
Before entering the entertainment industry and having her own family, Enos was born in Houston, Texas, to mom Monique and father Jon. Her dad was from Texas, while her mom was originally from France.
The pair met while Jon was serving on a mission for the Church of Jesus Christ of Latter Day Saints. After falling in love, they went on to have five children with Mireille as the fourth. 
HER SCHOOL HISTORY
The "Good Omens" actress attended the High School for Performing and Visual Arts before going on to study at Brigham Young University. While she was there, she won a prestigious acting scholarship. 
Before getting married, she lived in New York City for ten years, where she once won a Tony Award in 2005 for portraying "Honey" in Edward Albee's "Who's Afraid of Virginia Woolf?"
Ruck was previously married to Claudia Stefany in 1984, with whom he shared two children.
A PROUD MOM
Throughout her life, Enos remains close to her mom Monique, who is proud of her daughter's achievements. Although the French native wanted to be an actress herself, she followed a different path after having a family. 
She saw her dream realized when her daughter ended up pursuing a Hollywood career, ending up with blockbuster hits left and right. According to the proud mom, her daughter always knew she wanted to be an actress.
"She was inspired by theater at a young age when she went to see her older siblings in high school plays."
HER BUDDING CAREER
Some of Enos' most notable work includes starring alongside Brad Pitt on "World War Z," being the first female lead on an AMC original series, "The Killing," and another lead role on ABC's "The Catch." 
Despite her colorful acting career, her happiness lies in her husband and kids. One way she and her husband bond with one another is by watching her shows when they air on TV. 
RUCK'S FIRST MARRIAGE
Ruck was previously married to Claudia Stefany in 1984, with whom he shared two children, daughter Emma and son Sam. They got a divorce in 2005, and married Enos three years after.
As for her motherhood journey, Enos has great relationships with her stepchildren, and claims that being a mom is the "most magical thing" for her. She has great joy just watching her children grow up together, making the most of their time. 
Although both Enos and Ruck continue to have budding acting careers, there are some stars who have chosen to lay low in the industry to focus on family. Leading the way is Cameron Diaz, who recently shared that she currently has no plans to return to her career in Hollywood.