2 Massachusetts Hikers Die after Apparent 100-Foot Fall from Icy Cliff in Acadia National Park
Two hikers from Massachusetts were confirmed dead after falling 100-feet from an icy cliff in Acadia National Park. 
Two hikers were found after they appeared to have fallen approximately 100 feet in along ice-covered cliff bands on Dorr Mountain at the Acadia National Park. They were confirmed to be Wayne Beckford, 28, and Kassandra Caceres, 30.
Their bodies were recovered on Saturday, March 20, by the National Park Service rangers who were working with Mount Desert Island Search and Rescue (MDISAR) volunteers.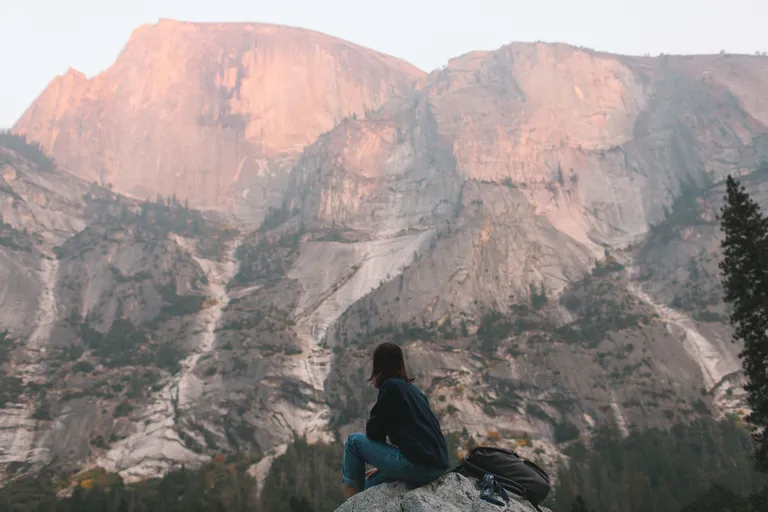 CONCERNED FAMILY MEMBERS
A search was requested by the family members of the hikers when the couple did not return home after their adventure. They were residents of Rutland, Massachusetts, and were last heard from on Thursday. 
In Utah, the body of another hiker was found near the mouth of American Fork Canyon.
UPDATE: The two hikers who died after falling from ice-covered cliffs at Acadia National Park have been identified as Wayne Beckford, 28, and Kassandra Caceres, 30, the National Park Service said in an update Monday. https://t.co/l5KKSgTLnw

— NEWS CENTER Maine (@newscentermaine) March 22, 2021
A FATAL TRIP
Caceres discussed her plan of hiking up Cadillac Mountain with one of her family members over the phone. However, when the pair didn't check out of their hotel or return their rental car by Friday afternoon, they decided to contact authorities.
They were first searched for overnight by a US Coast Guard helicopter from Cape Cod which had thermal imaging technology, but nothing was found. A ground search with volunteers began on Saturday morning, during which their bodies were discovered.
2 Massachusetts hikers found dead in apparent fall in Acadia National Park https://t.co/G1ryAjnUmS pic.twitter.com/Q28W0t2iPV

— Boston.com (@BostonDotCom) March 20, 2021
MORE MISSING HIKERS
In Utah, the body of another hiker was found near the mouth of American Fork Canyon. A hiker named Bobby Healy, 28, was last seen hiking in the mountains before being announced missing. 
A couple of days later, a body was found in the canyon and is believed to be the missing hiker. The victim sustained trauma throughout his body, likely after falling while climbing at the top of the cliff. 
NOW: Crews are searching for an overdue hiker last seen in American Fork Canyon on Sunday. 28-year-old Robert "Bobby" Healey is from Saratoga Springs, friends and family say he was not prepared for an extended outing. #missinghiker #utah #ksltv pic.twitter.com/pkpvsOmfMc

— Shara Park (@KSLSharaPark) March 16, 2021
Healy was originally from Saratoga Springs, Utah, and was an avid hiker. He would often take day trips alone, as confirmed by his family. However, after he didn't come home, his family knew that something might have happened to him and they were heartbroken to know that they were right. 
A NEED FOR HIKING POLICIES
With unpredictable weather conditions in America, there has been a rise in hiking-related deaths in the past couple of weeks. Another woman named Narineh Avakian was found dead in the Angeles National Forest in San Fernando following a hike. 
#MISSING HIKER: 37 year old Narineh Avakian left her home in Glendale last Sunday for a day hiking trip & never returned. Detectives say her cell phone last pinged at the bottom of the Angeles Crest Hwy. Skilled SAR teams from across CA are joining the search in the snow. @CBSLA pic.twitter.com/lcP7Db3BHl

— Nicole Comstock (@ComstockNEWS) March 13, 2021
This sudden rise is alarming for many states and needs further investigation. People are urging the government to impose measures on hiking to avoid more deaths from happening.