Missing Hiker Narineh Avakian, 37, Found Dead in Mountains — Investigation Is Ongoing
Narineh Avakian's body was discovered in Angeles National Forest. The police do not suspect foul play was involved in her death. 
37-year-old Narineh Avakian's family reported her missing after she never returned from a day-hike in the Angeles National Forest in San Fernando, which she set out on March 7. 
The Glendale Police Department launched a search for the California native and found her body in close proximity to the Mt. Waterman Trail around 1:30 p.m. Saturday, March 13, 2021.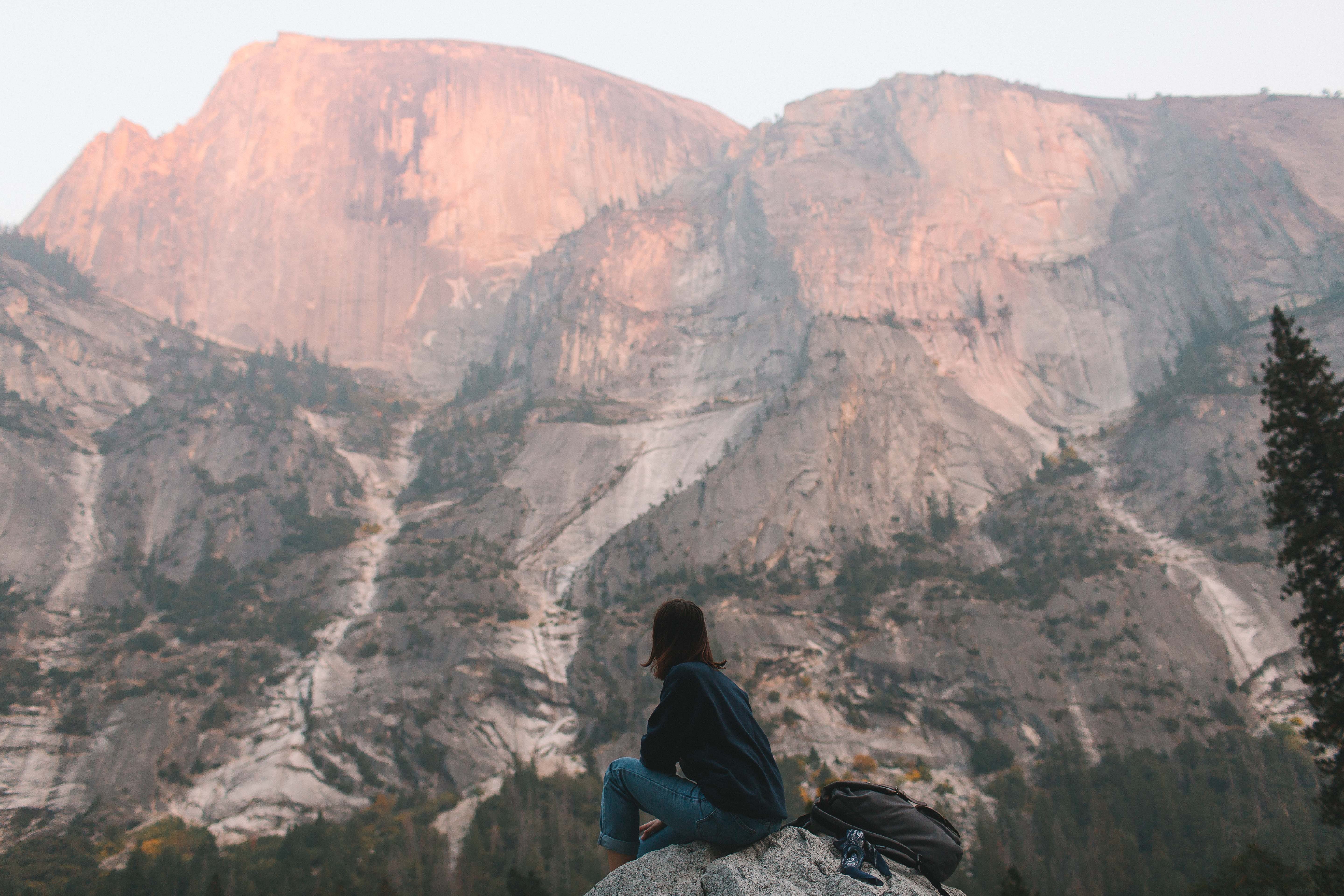 NO FOUL PLAY
The one-woman hike that Avakian embarked on was not strange as the 37-year-old was a keen hiker who regularly set out to navigate the mountains with groups or one her own. The police elaborated: 
"Per the family, it is common for Narineh to go hiking with groups and on solo trips – though lately she has been going solo." 
An investigation into Avakian's death is ongoing, with the coroner working to establish the cause of death, but the authorities do not suspect that foul play was involved. 
Narineh Avakian, 37, was found near the Mount Waterman Trail in the San Gabriel Mountains after a week-long search effort with teams from 17 different counties.https://t.co/aJTtbntAgX

— New York Daily News (@NYDailyNews) March 15, 2021
NO INFORMATION
Avakian did not inform her family about the specific trail route that she was heading to, but when the Glendale police found her car parked at the Buckhorn Day Use Area, it narrowed their search area. 
Brotherton was at the top of a rock before the fatal fall, advising other climbers how to navigate the trail.
The hiker's car was found by authorities four days after she was reported missing in an area recently on the receiving side of a big snowstorm. 
GOFUNDME
The 37-year-old's brother-in-law launched a GoFundMe campaign with the intent of using the money to help pay for Avakian's funeral costs. In the page's description, her family member wrote: 
"We are all shocked and devastated with the news of Narineh's passing.  She was a wonderful daughter, sister, and friend, who loved her family, life, and nature." 
More than $30,000 has streamed in after the news of Avakian's passing spread. The hiker's family emphasized the rescue team's hard work, thanking them for their efforts and support. 
Awful loss for my hometown #Glendale - Narineh Avakian was found dead after she went missing on a hike in snowy conditions. RIP https://t.co/WDO92E4RSi

— Ella Sogomonian (@EllaSogomonian) March 15, 2021
ANOTHER TRAGEDY 
Another hiker also recently died in Zion National Park, Utah. 43-year-old Jason Hartwell's body was found at the bottom of Angels Landing after other park visitors reported that they had seen someone fall. 
Four other deaths have been reported caused by the fatal fall from the Angels Landing, including a 13-year-old girl who did not survive the fatal accident in 2018. 
Technical Rescue Teams responded to Papago Park, hole in the wall trail, for reports of a 20s male hiker that fell approximately 30-40 feet. He's been rescued off the mountain and transported to a trauma hospital in extremely critical condition. pic.twitter.com/6lRjvCKPhp

— Phoenix Fire Dept. (@PHXFire) February 7, 2021
Early in February, Joel Brotherton's death was also reported after the 33-year-old plummeted 40-feet whilst hiking Hole in the Rock Trail at Papago Park located in Arizona. 
Brotherton was at the top of a rock before the fatal fall, advising other climbers how to navigate the trail. Emergency personnel rushed the hiker to the hospital, where he was in critical condition and ultimately did not survive the fall.