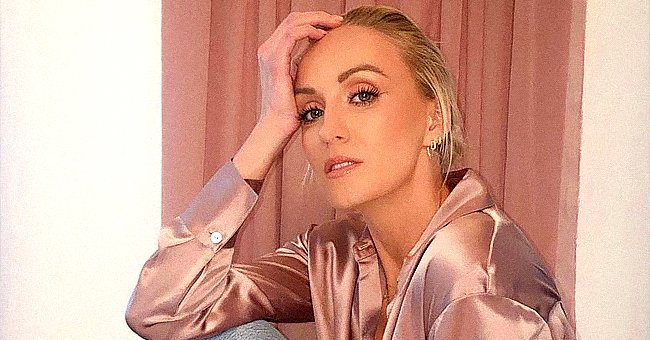 Instagram/nastialiukin
Nastia Liukin Is a Breathtaking Beauty in Denim Shorts and Revealing White Top
Nastia Liukin beholds the highest level of gymnastics and is in great shape as a result. The blonde beauty recently wore denim shorts and a white top to showcase all of her hard work.
Olympic medalist Nastia Liukin raises the temperature with her stunning figure and stylish fashion sense when she isn't raking in medals and making waves with her impressive gymnastics skills.
On March 19, Liukin posted gorgeous photographs on Instagram showing off her perfect shoulders and toned legs. A white top was paired with denim shorts, and she looked striking in her ensemble.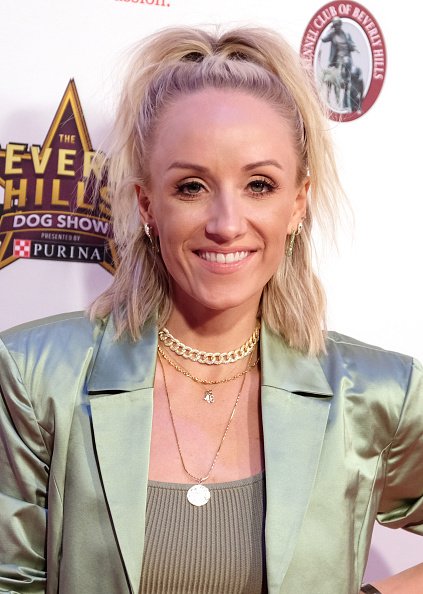 Nastia Liukin at the Los Angeles County Fairplex on February 29, 2020 in Pomona, California. | Photo: Getty Images
The photos immediately caught the attention of her fans, as they accentuated the star's enviable figure at all the right places. Just the right blend of sexiness and class made her style just right.
In the caption, Liukin wrote: "You have the choice to imagine the best-case scenario for yourself." She urged everyone to think about how great life will be instead of thinking about what could go wrong.
Her stunning appearance was enough to impress her one million followers, who rushed to click the like button more than 12,000 times. The photos prompted numerous comments as well.
A fan said that Liukin's beauty is breathtaking. Yet another person commented that she is gorgeous. Some have praised her for her success, while others pointed out how fabulous her outfit is.
As always, she included an inspirational message for her devoted followers.
As Liukin aspires to success in her new Dallas home, she has partnered with Pottery Barn to furnish the bright, white space with comfortable furniture. Her sweet dog lives with her in her new residence.
In an interview, Liukin, whose achievements include winning the gold medal at the Beijing Olympics, said that, despite owning several homes, she now feels at home in her current place.

One fan praising Nastia Liukin for her striking appearance. | Photo: Instagram/nastialiukin
Meanwhile, earlier this year, Liukin shook the internet by posting a racy photo of herself wearing a one-piece outfit. She was curvy and captivating in a figure-hugging black bodysuit.
However, the garment revealed much more of the star's lean physique. It has a solid front that gives it plenty of coverage, but an open back shows off most of Liukin's toned torso and legs.
Liukin became also the subject of a social media storm when she recently snapped a photo of herself in a pair of daisy dukes. As always, she included an inspirational message for her devoted followers.
Born into a gymnast family, Liukin's mother, Anna, became the world gymnastics champion in 1987. Meanwhile, in 1988, her father, Valeri, won four Olympic medals for the Soviet Union national team.
Please fill in your e-mail so we can share with you our top stories!