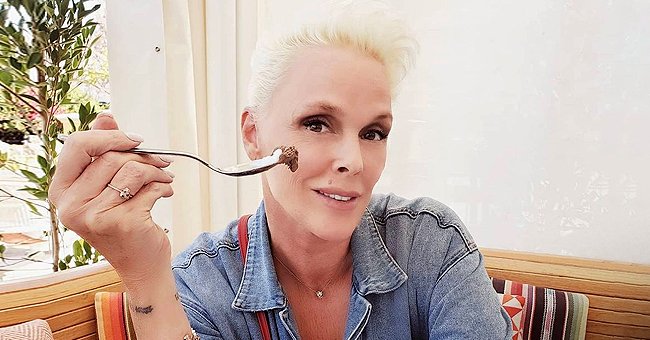 Instagram.com/realbrigittenielsen
Brigitte Nielsen, 57, Looks Charming & Youthful as She Enjoys Her Favorite Flavors of Ice Cream
Brigitte Nielsen interacts with fans using a photo of herself posing with a glass of ice cream. At 57, the actress looks glowing and youthful and her followers made sure to acknowledge that.
Brigitte Nielsen posed while sitting on a cozy-looking nook while she raised a spoon full of ice cream. She sported a simple denim jacket and a wristwatch, as she casually enjoyed the dessert.
Instead of leaving the photo as it is, she sparked a bit of conversation with her Instagram followers. The Danish actress asked them to guess what her top three flavors of ice cream were, and many were quick to reply.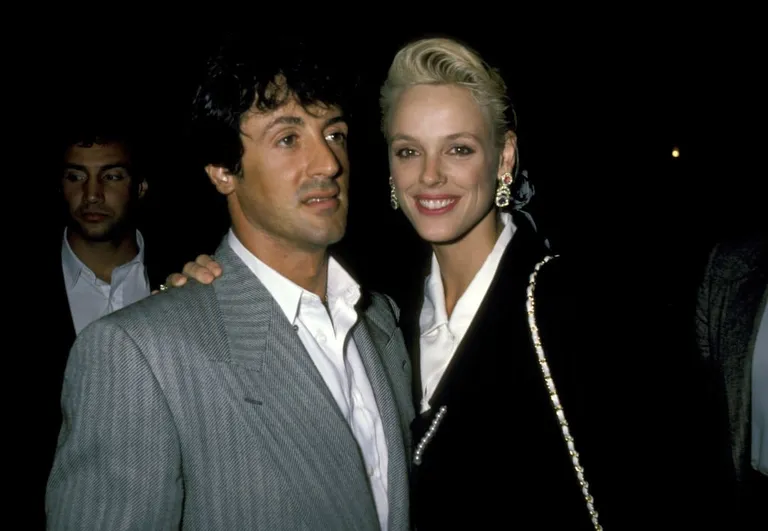 Sylvester Stallone and Brigitte Nielsen on August 20, 1986 at Longacre Theater in New York City | Photo: Getty Images
THEIR BEST GUESSES
Her followers made sure to indulge in the conversation, taking to the comment section to post their guesses. Based on the photo, it seems as if her favorite flavors are chocolate, vanilla, and coconut, based on the colors.
The majority of fan guesses included mocha, vanilla, chocolate, coconut, and lemon. While she didn't give the correct answers, it's not impossible that their guesses were right.
A SOCIAL MEDIA RETURN
Although Nielsen has been keeping a low profile in the past few months, she returned with the gorgeous photo of herself. The photo was one of the rare times she was pictured without her darling daughter with her on her social media page.
While some guessed the ice cream flavors she ate, there were also many who decided to comment on her great appearance. At 57, she is in great shape and people wanted to commend her for that.
LIFE AFTER 50
Nielsen currently lives with her husband Mattia Dessi and their two-year-old daughter Frida in LA. Although she gave birth to her daughter much later in life, she takes pride in knowing that she was able to overcome that stage in her life. Now, she enjoys their family time very much.
Their daughter Frida's arrival was the couple's miracle, and they couldn't be more grateful.
BEING A NEW MOM AT 50
She gave birth to her child at 54, an amazing feat. When asked how being a mother at an advanced maternal age is, Nielsen shared that it was amazing.
"My pregnancy was so easy for me. Still, I thought 'Wow, at 54, you can expect never to get back to normal,' But after I gave birth, I was back to feeling completely myself again after two and a half weeks!"
HER MIRACLE BABY
Although she was able to give birth, her road towards becoming pregnant was long. Nielsen and Dessi spent 11 years trying to conceive through in vitro fertilization.
The process was long and expensive, and it posed problems in their relationship as they ended up disappointed year after year. Their daughter Frida's arrival was the couple's miracle, and they couldn't be more grateful.
Please fill in your e-mail so we can share with you our top stories!