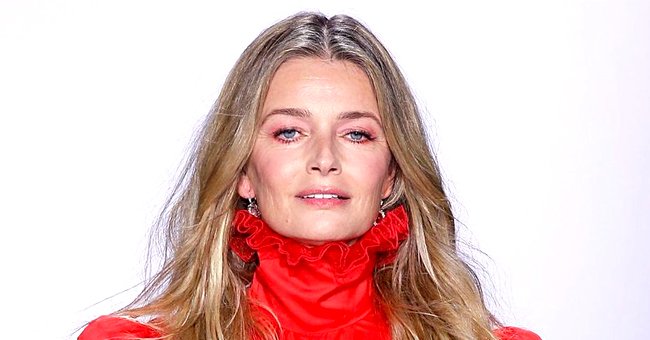 Getty Images
Paulina Porizkova, 55, Shows off Her Flawless Figure Posing on a Piano in Black Lingerie
Paulina Porizkova is looking great at 55, showing off her toned figure in black lingerie. She shared her thoughts with her followers about body positivity and beauty being a privilege.
Paulina Porizkova is not afraid to speak her mind, often sharing her musings with her Instagram followers. This time, she decided to talk about how she believes being pretty is not a privilege, but a gift. As for what the difference is, she said:
"Privilege is an advantage, a benefit. Beauty may confer those on you, but is not one on its own. What you do with the advantages or disadvantages of beauty is up to you."
CLAIMING HER POWER
The Czech-born model concluded her post by sharing with others that she's decided to claim her power by deciding what photos to post on Instagram. As it is her body, she shares that she gets to choose what to do with it.
Although her sexy lingerie-clad photo could receive lewd comments from men, it's something that no longer bothers her as she's chosen to post the photo given that it's her body, something she's worked hard on. To end her post, she thanked all those who have helped in keeping her fit through the years.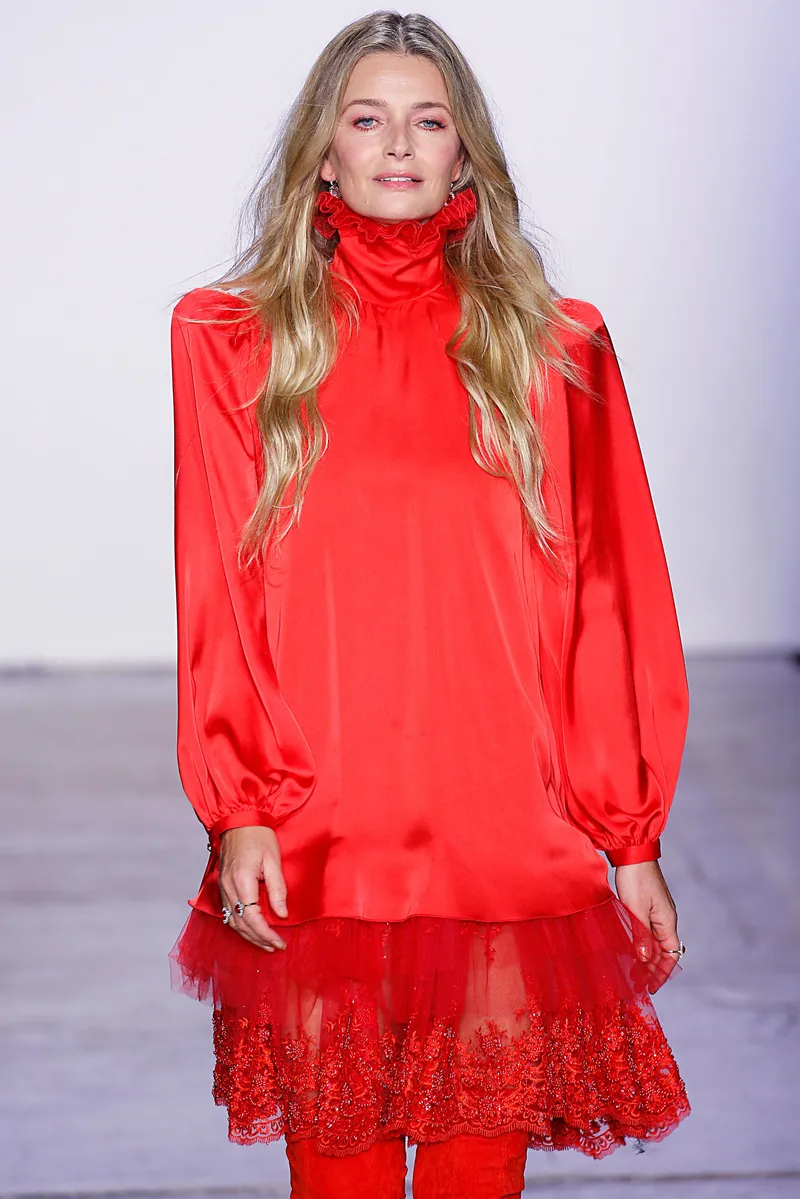 Paulina Porizkova walked the runway for the Jiri Kalfar Ready to Wear Fall/Winter 2019-2020 fashion show during New York Fashion Week on February 7, 2019 | Photo: Getty Images
OWNING HER BEAUTY
Her wise words came just a couple of days after she openly shared a photo of herself with marks from her plasma treatment. The procedure is non-invasive, something that could be used as an alternative to lasers and injections.
The blue-eyed beauty acknowledged that she was vain, as she wants to be pretty at 55. The treatment keeps the complexion firm and wrinkle-free, something that she wants for herself as she grows older.
OVERCOMING HER CHALLENGES
Despite being so beautiful at 55, it wasn't always easy for the supermodel. She also revealed that she actually had bullies when she was 14, calling her harsh names which made her doubt her beauty.
It was only a year after when she became a model in Paris did she realize that their comments did not matter, as she became an image of what other women aspired to be. It was then that she began to thrive, knowing that her beauty was something to be proud of rather than something she should be ashamed of.
EMPOWERING OTHER WOMEN
That experience taught her a lesson, which was that she didn't need to change herself for the opinions of others. She then encouraged her followers to "own" their beauty, something she's learned to do in the process of it all.
On top of her past experiences, her relatively recent one with late husband Ric Ocasek is something that she pondered upon for months. When he passed, she was left nothing in his will. This made her realize the importance of having prenups, as at the time of his death, she had a difficult time getting by.
After what she's gone through, Porizkova uses her social media platform to spread messages of hope, confidence, and positivity, hoping to inspire women to feel comfortable in their own skin the same way she's done.
Please fill in your e-mail so we can share with you our top stories!