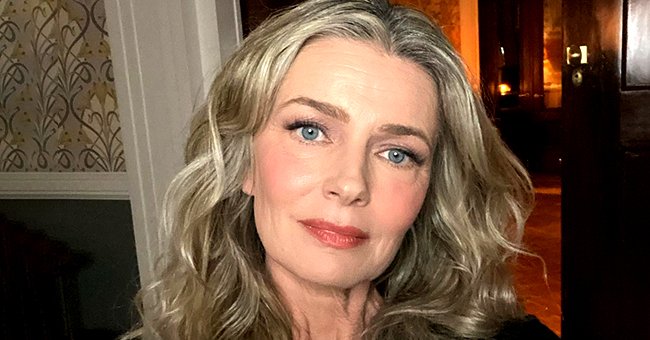 Instagram/paulinaporizkov
Paulina Porizkova Shares a Candid Selfie Showing Marks on Her Face from a Plasma Treatment
Renowned model Paulina Porizkova opened up about her looks with a candid photo showing the marks on her face following plasma treatment. The "Her Alibi" star addressed the concept of unique beauty and her self-esteem.
Paulina Porizkova is getting honest about her dynamic relationship with her beauty. In a candid Instagram post, the renowned model opened up about the concept of authentic beauty and how opinions affect looks.
The "Arizona Dream" actress shared a photo of herself after getting a plasma pen treatment around her eyes. Per reports, plasma treatment is a non-invasive procedure used to keep the skin wrinkle-free and firm.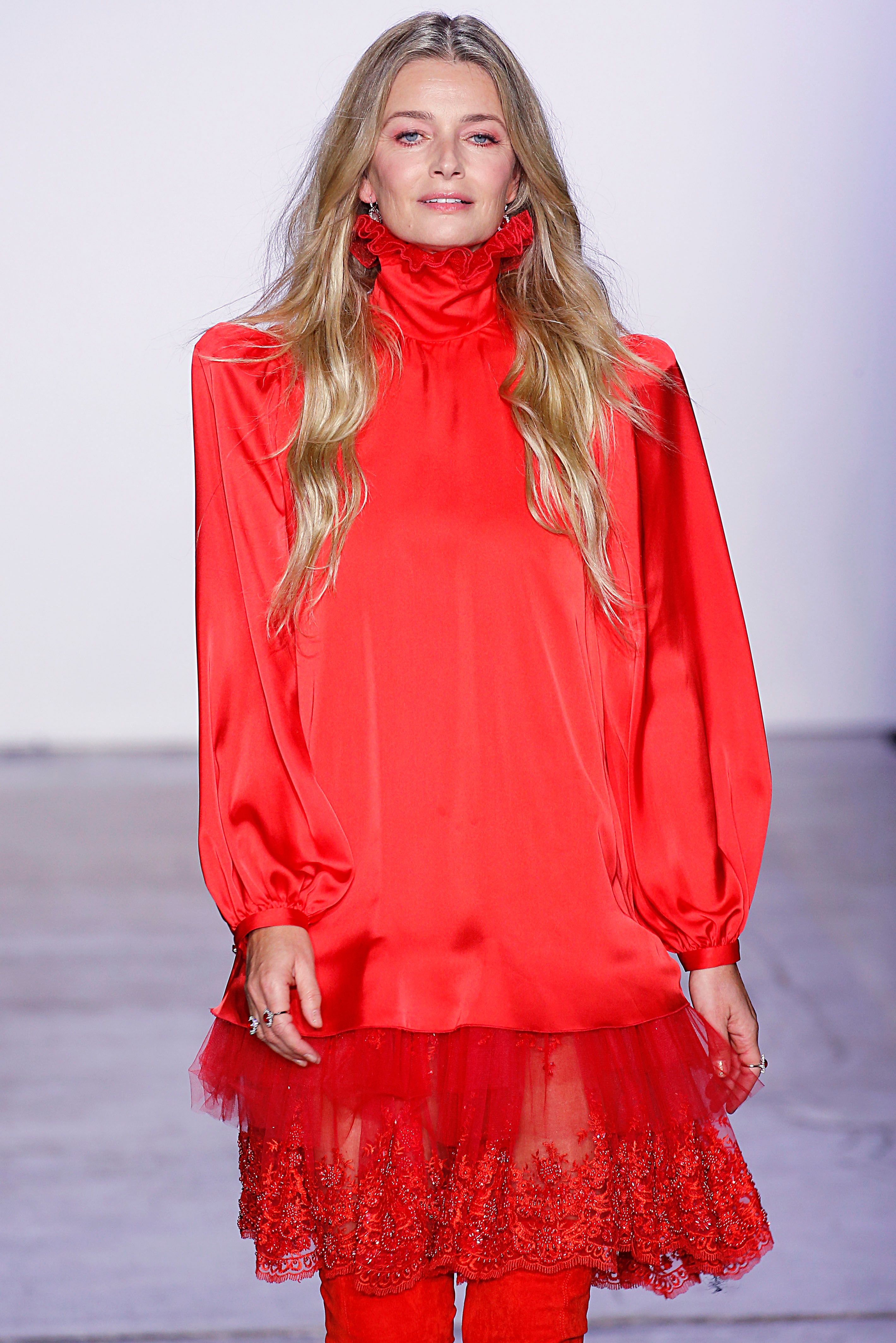 Paulina Porizkova walked the runway for the Jiri Kalfar Ready to Wear Fall/Winter 2019-2020 fashion show during New York Fashion Week on February 7, 2019 | Photo: Getty Images
The veteran model was seen sitting on a sofa as she looked into the camera. Her grey hair was packed messily to the back. In the accompanying caption, Porizkova addressed the societal concept of beauty, writing:
"Real beauty is so much more than that- but that muddies this specific conversation. And here is a shot of me after a plasma pen treatment- cause I'm vain and want to be pretty."
She recalled getting bullied in her younger years because of her looks, noting that she was often compared to a moose, a plucked chicken, and a drunken communist by girls in her age grade.
[Porizkova] reflected on the mistake she made as a young model, how she sold her childhood to the modeling industry.
The model confessed that if she had access to plastic surgery at the time, she would have worked on her lips, thighs, and breasts and given anything to be regarded as a cute 5'5' teenager.
However, that changed when she was 15 and became a model in Paris. Suddenly, the features she was mocked for became the symbol of beauty, teaching her a lesson that she didn't change. Instead, people's opinions evolved.
The Czech Republic native admitted she was lucky to feel accepted, but that isn't the case for many women whose looks haven't been appreciated by society. She concluded, urging people to define beauty for themselves.
She advised people not to judge people on either side of the beauty spectrum because society's beauty standards have clouded everyone's perception. Last month, Porizkova looked back at her modeling career.
In a social media post, she reflected on the mistake she made as a young model, how she sold her childhood to the modeling industry on the promise of money. However, when she began making money, she didn't know how to manage it.
She shared that she regretted trusting other people to manage her money. The 55-year-old has been open about how
aging has slowed down her career,
admitting that it often gets her dismissed from the table.
Please fill in your e-mail so we can share with you our top stories!