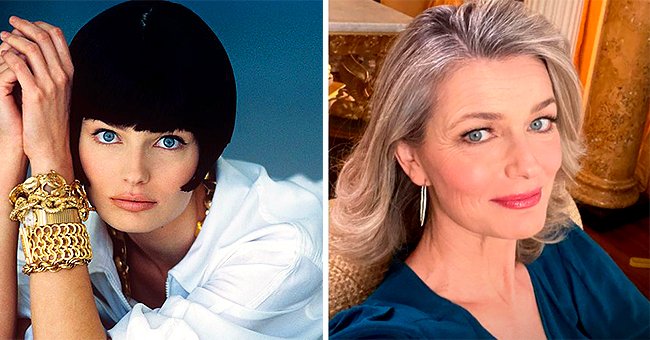 Getty Images. | Instagram/paulinaporizkov
Paulina Porizkova Opens up about Some of the Poor Judgements She Made as a Young Model
On Tuesday, former Sports Illustrated Swimsuit cover girl Paulina Porizkova took to her Instagram page to open up on her past mistakes, revealing her life changed forever when she was 15 years old.
Model Paulina Porizkova recently took to her Instagram page to open up about her life and career in a lengthy post. She shared a side-by-side snapshot of herself as a young, aspiring model, and now.
In the caption, she revealed she went for a summer job in Paris in the year she turned 15. However, the summer job turned into her life's career.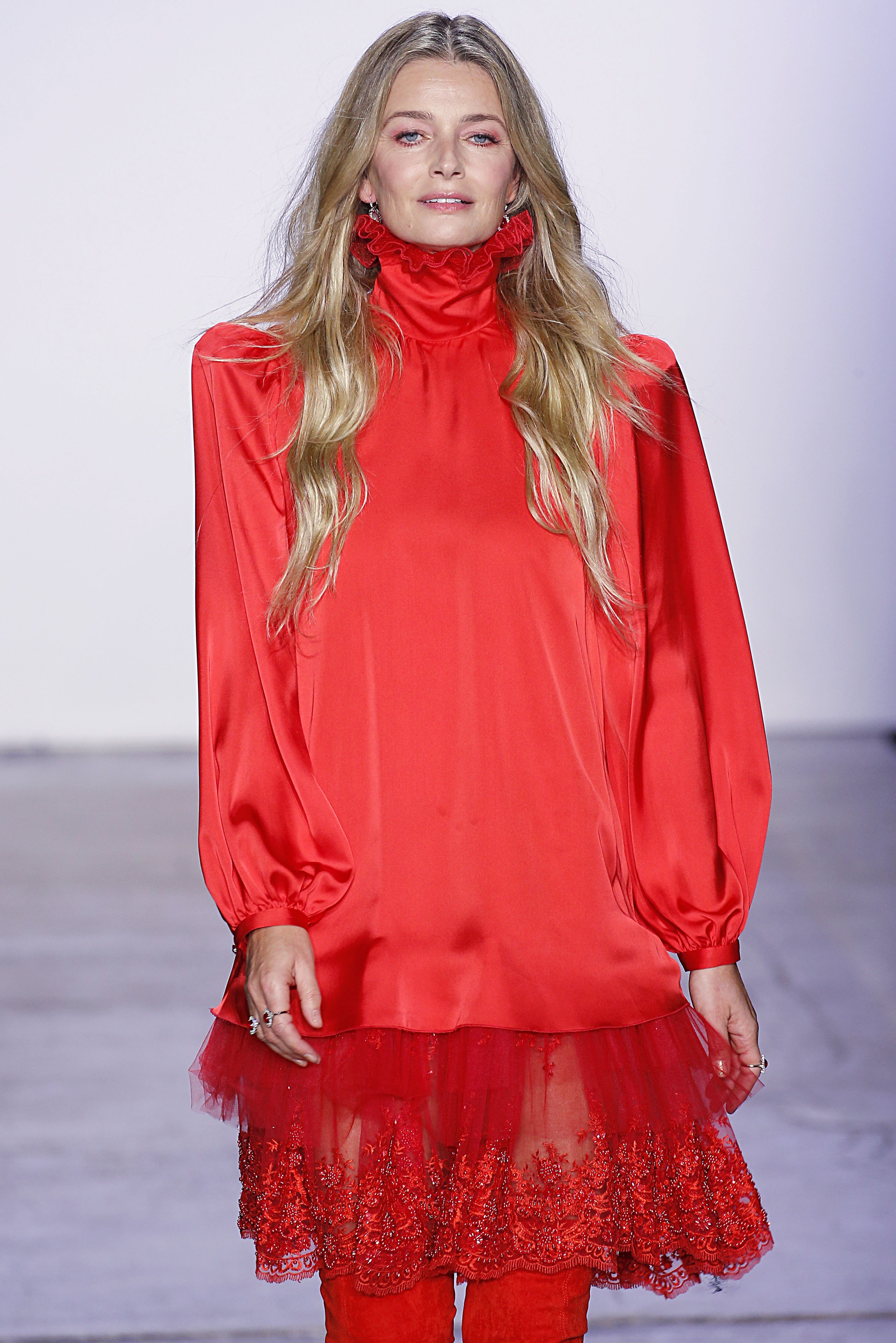 Paulina Porizkova pictured on the runway for the Jiri Kalfar Ready to Wear Fall/Winter 2019-2020 fashion show, 2019, New York City | Photo: Getty Images
When Porizkova was due to return to school, she realized she had made more money in one summer than all the other jobs she had ever done in the past. Hence, she decided to stay.
Being in the right spot at the right made Porizkova earn more money than she ever knew was possible. However, she had no knowledge of handling money as she grew up in a single household without cash. She wrote:
"I handed it all off to other people to manage, trusting others would do the right thing for me. Sometimes they did. Sometimes they didn't."
What Porizkova did not know then was that she sold her childhood and her teenage years. She said she is not the one for regrets and likes herself, adding that it took all her mistakes to get her to be the person she is today.
However, Porizkova wishes she learned to take charge of her money instead of leaving it in charge of others. She ended her lengthy caption by revealing that she discussed her revelation and much more with UBS chairwoman Paula Nolito.
A day after Ric's death, Porizkova discovered that he had disinherited her in a new will
Their discussion is part of a series of videos that are part of the model's paid partnership with the investment banking company, one which she is proud of and feels ladies need to know about.
The 55-year-old was married to Ric Ocasek, rock band, "The Cars,'" lead singer from 1989 to 2019 when he died. The couple shared two sons, Jonathan Raven Ocasek, 27, and Oliver Ocasek, 22.
In 2018, she announced that she and the late musician had separated a year earlier. In September 2019, she was caring for him following an unspecified surgery when she found him dead in his home.
A day after Ric's death, Porizkova discovered that he had disinherited her in a new will though they were still in the process of their divorce. He alleged she had abandoned him before his recent surgery.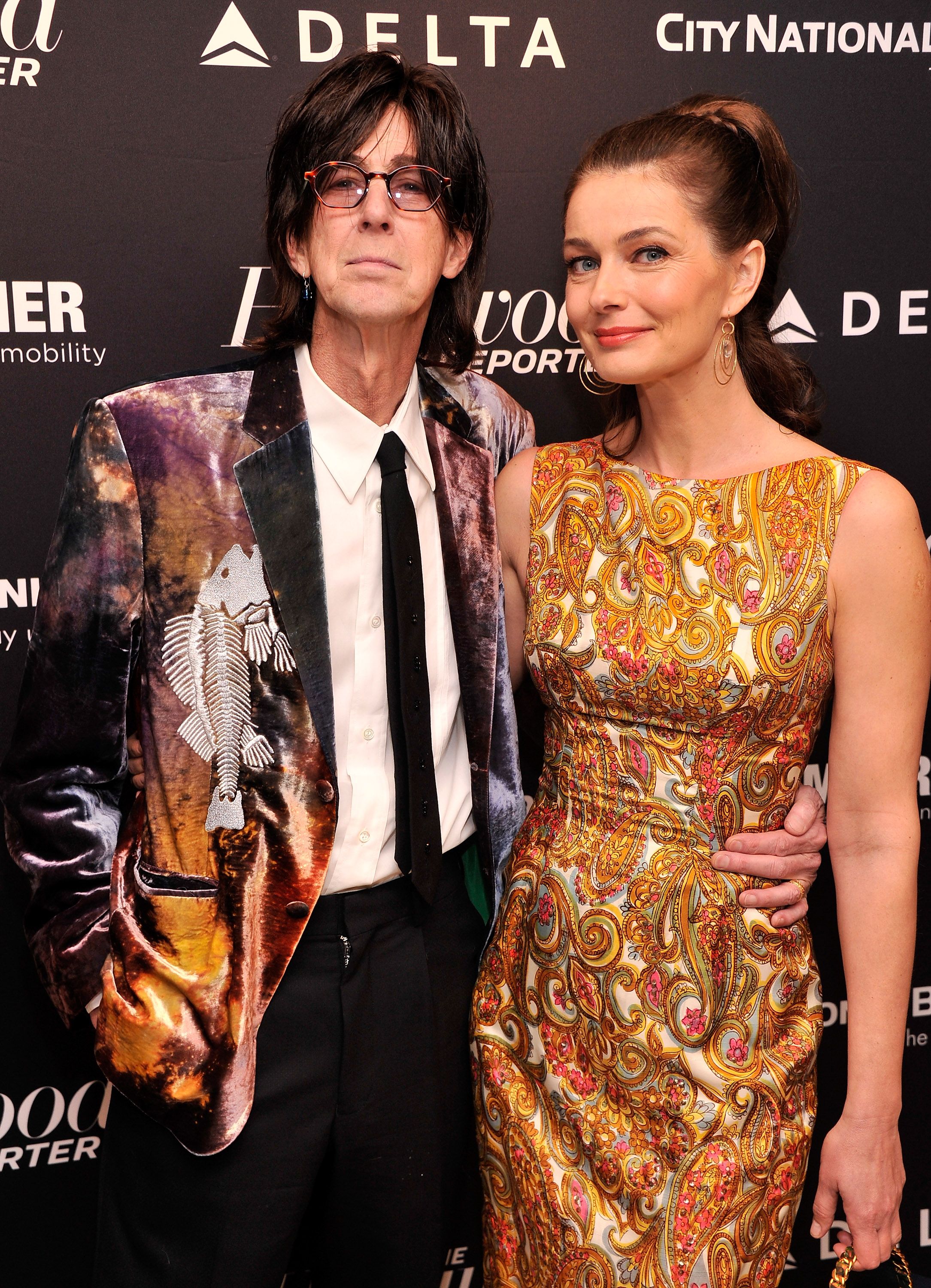 Singer/musician Ric Ocasek and model Paulina Poriskova at the Hollywood Reporters 35 Most Powerful People In Media at Four Seasons Grill Room on April 10, 2013 | Photo: Getty Images
Five months after her husband's death, Porizkova spoke for the first time about being cut out from his will and said she felt betrayed by it and that it made the grieving process tricky.
She said she would have loved to be sad and miss him and not feel incredibly hurt and betrayed, adding that finding him dead was the worst moment of her life.
Please fill in your e-mail so we can share with you our top stories!