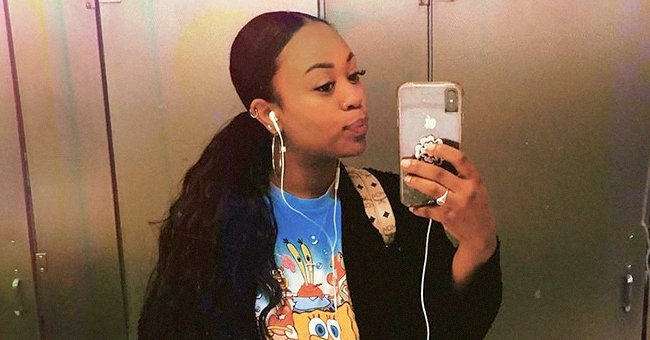 Instagram/deedeedavis1
Dee Dee Davis AKA Baby Girl from 'The Bernie Mac Show' Shows Wavy Hair & Baby Bump at 32 Weeks
Dee Dee Davis has come a long way since she was a child star on "The Bernie Mac Show" in the early 2000s. The actress is now all grown up and expecting her second child in a couple of months.
Actress Dee Dee Davis shot to fame as a child star when she starred opposite the late Bernie Mac on the hit comedy series, "The Bernie Mac Show." Since then, she has grown up to start her own beautiful family.
At 24 years old, Davis is already a mom to a beautiful boy and is now expecting her second child. She took to Instagram to share her progress with fans while flaunting her big baby bump.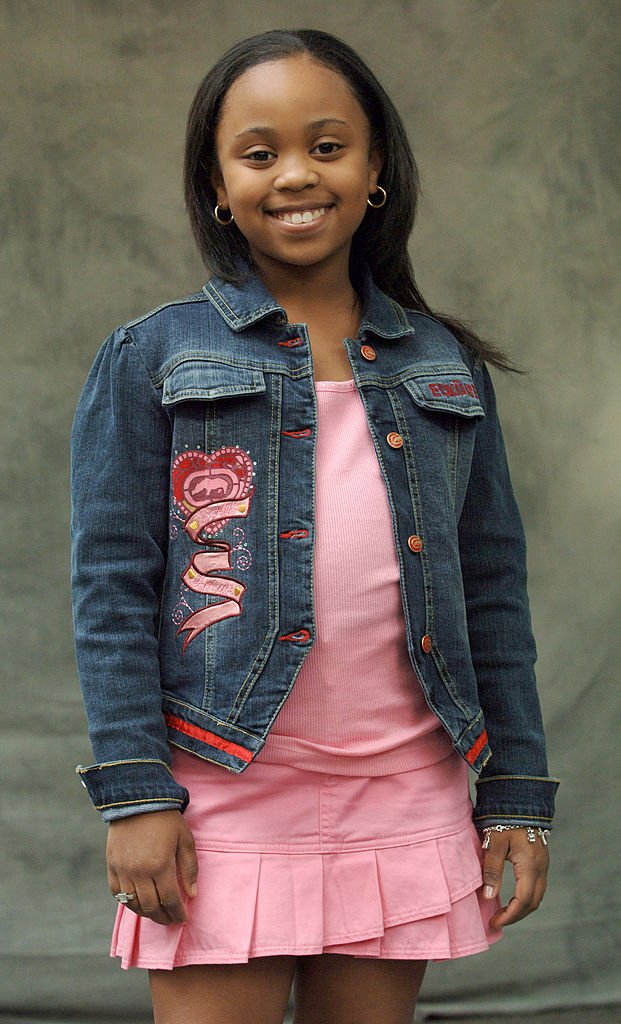 Dee Dee Davis poses during the 2005/2006 FOX Primetime UpFront in New York City. | Source: Getty Images
In the snapshot, taken in front of a bathroom mirror, Davis posed with her body facing slightly sideways to give her fans a perfect view of her big belly. She also updated her fans with the caption, "32 Weeks."
Despite being quite far along in her pregnancy, the beautiful actress looked comfortable and content with her frame as she cradled her belly and smiled through the video clip.
In true Hollywood fashion, Davis managed to make a cozy black hooded sweater look stylish with her long wavy hair cascading down past her shoulders. Her flawless face was the epitome of radiance with only a tiny hint of makeup enhancement.
Davis has mostly stayed out of the limelight since the 2000s but she did make a public appearance in 2018.
A SECOND-TIME MOM
When Davis and her boyfriend, Smokey Lee Jackson, welcome their bundle of joy, their baby will join their son, Logan Anthony Lee Jackson, whom they welcomed back in 2017.
Although she was only 20 when she fell pregnant with Logan, the actress was super excited to start her family. She regularly updates her fans with pics of her growing boy.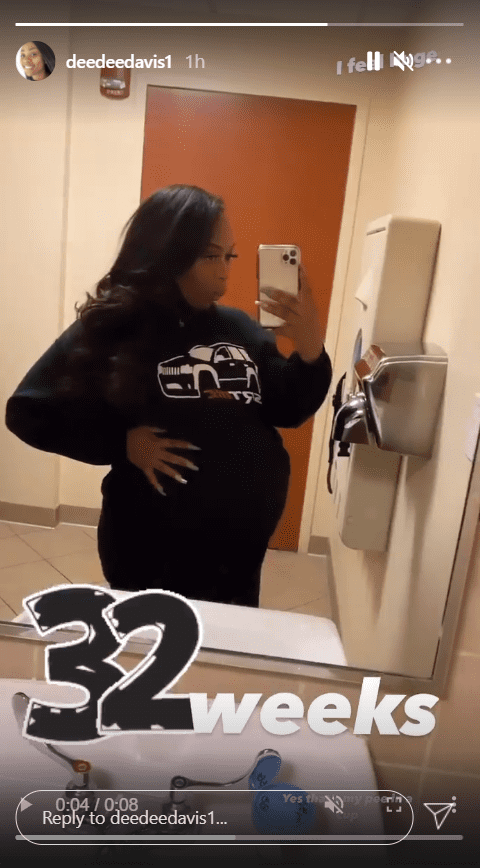 Screenshot of video of Dee Dee Davis showing off her baby bump. | Source: Instagram/deedeedavis1
"BABY GIRL" IS ALL GROWN UP
Fans might be surprised to see how much Davis has grown and matured since her days as Bryana "Baby Girl" Thomkins on "The Bernie Mac Show." However, besides her role in the hit series, she does have some other acting credits.
Over the years, Davis starred in some popular television shows including medical dramas "Strong Medicine" in the 2000s and "ER" in the nineties.
RECENT SIGHTINGS
Davis has mostly stayed out of the limelight since the 2000s, but she did make a public appearance in 2018 when she and her former cast members from "The Bernie Mac Show" held a reunion in Los Angeles.
Actors Kellita Smith, Camille Winbush, and Jeremy Suarez joined Davis as they posed for an iconic nostalgia-inducing photo that Winbush later shared on Instagram.
Please fill in your e-mail so we can share with you our top stories!