'The Bernie Mac Show' Actress Dee Dee Davis Flaunts Long Straight Hair Posing in White Hoodie
Popular actress Dee Dee Davis of "The Bernie Mac Show" fame had heads turning after showing off her good looks and a gorgeous hairstyle in some new social media posts.
"The Bernie Mac Show" star  Dee Dee Davis is a stunning beauty, and if there is anything the 24-year-old actress enjoys, it is showing off her good looks.
Taking to her Instagram story, Davis shared a gorgeous selfie of herself wearing a white hoodie. The actress sported a cute nose piercing complementing her look.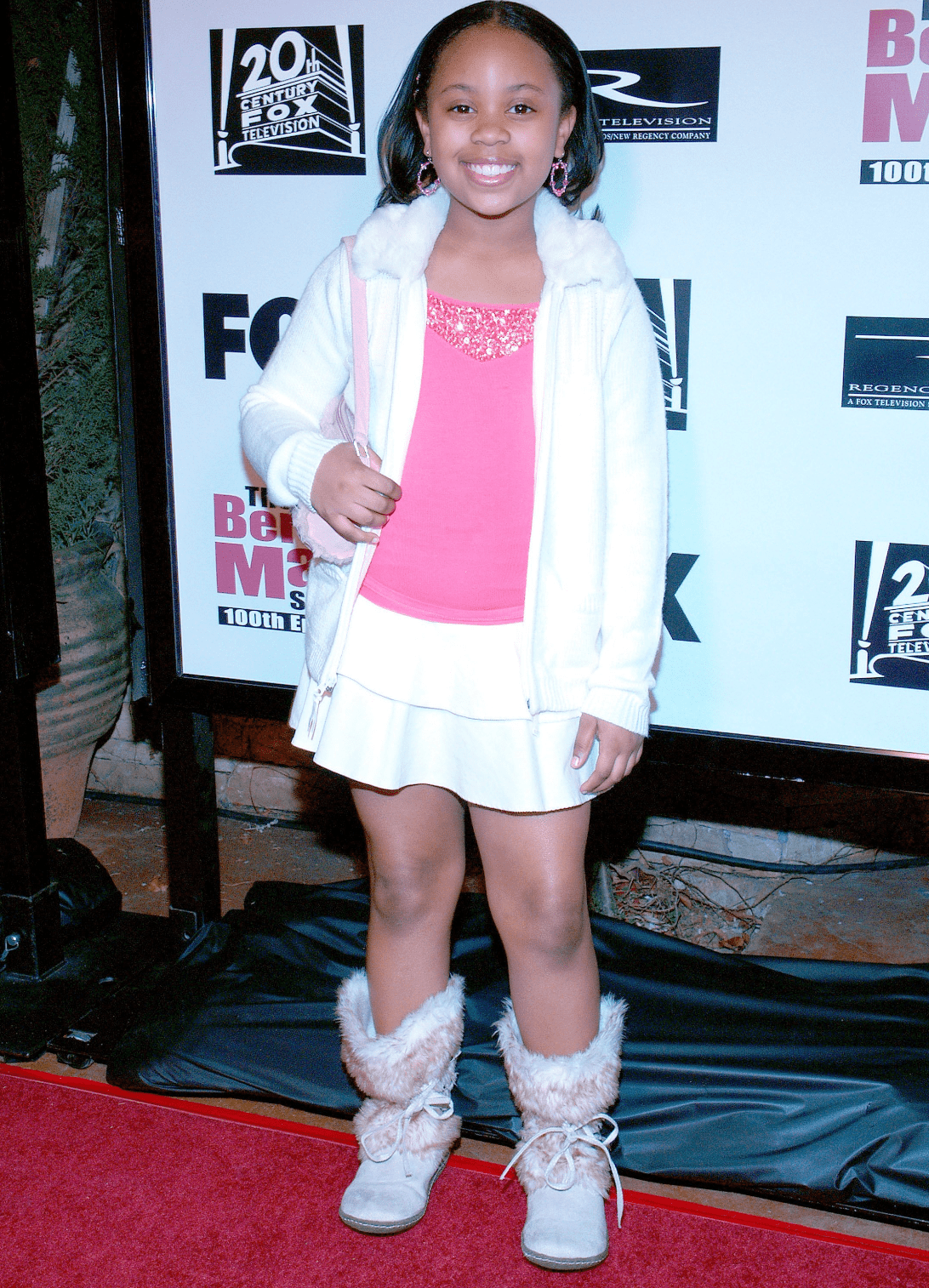 The shot had Davis donning a long straight hairstyle pulled over her shoulder. The short clip also saw the actress rocking long nails coated in white polish.
With her lips forming a pout and her head tilted to the side, Davis struck a pose for the gorgeous video, which also showed off her flawless and glowing skin.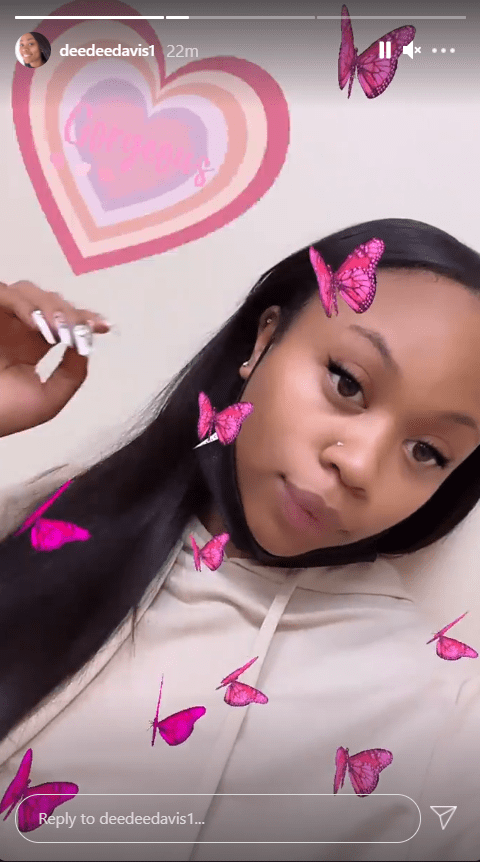 Davis has appeared in several television shows, including the series "ER" and the 2001 drama series "Strong Medicine." She was, however, shot into the spotlight after appearing in "The Bernie Mac Show."
In the series, Davis acted as Bryana "Baby Girl" Thomkins, the youngest of the Thomkins siblings. By the time the show ended in 2006, she had undoubtedly won the hearts of many.
Davis and the others seemed to have a close bond still.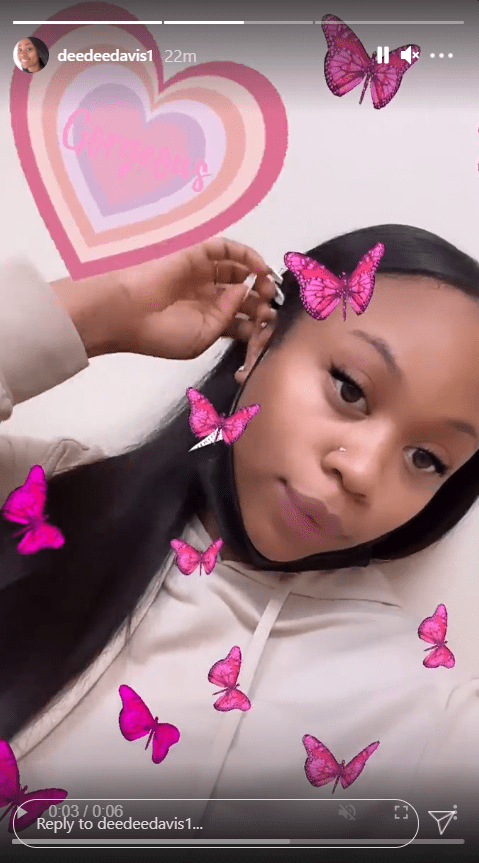 However, after the show came to an end, Davis took a break from acting, leaving fans of the series wondering what she was up to in the following years.
In 2017, Davis was back in the news after announcing that she was expecting a child with her longtime partner Smokey Lee Jackson. The actress was only 20 at the time.
By June 2017, Davis and Jackson welcomed their first child, Logan Anthony Lee Jackson, and ever since, the actress has been sure to give fans a glimpse into her motherhood journey.
In 2019, Davis took to Twitter, sharing two adorable photos of Logan. While one captured the little boy wearing a cute Mickey mouse sweatshirt, the other saw him flashing a heartwarming smile.
While Davis has undoubtedly grown since "The Bernie Mac Show" came to an end, her co-stars from the show have also evolved in their own rights.
Can you tell my boy is a Gemini ♊️ 🤦🏽‍♀️🥰 pic.twitter.com/a15FfstMcb

— Dee dee Davis (@DeeskiiAlmighty) December 27, 2019
In 2018, the show's cast members held a reunion in Los Angeles, and despite the years that had gone by, Davis and the others seemed to have a close bond still.
Though Davis has gone through several changes over time, one thing that remains is her good looks. From a young girl on "The Bernie Mac Show" to a beautiful mother of one, the actress has done well for herself.