Dee Dee Davis from 'The Bernie Mac Show' Shares Adorable Photos Bonding with Her Son Logan
Fans of the popular beloved 2001 sitcom, "The Bernie Mac Show," might remember young actress Dee Dee Davis. She is now all grown-up and recently shared precious videos of her and her son.
In 2001, the beloved "The Bernie Mac Show" first aired. Years later, actress Dee Dee Davis who played Bryana Thomkins, is now all grown up and has a son. She recently posted a sweet, adorable clip of herself and her son on her Instagram story:
"9:56:04 Am  THURSDAY."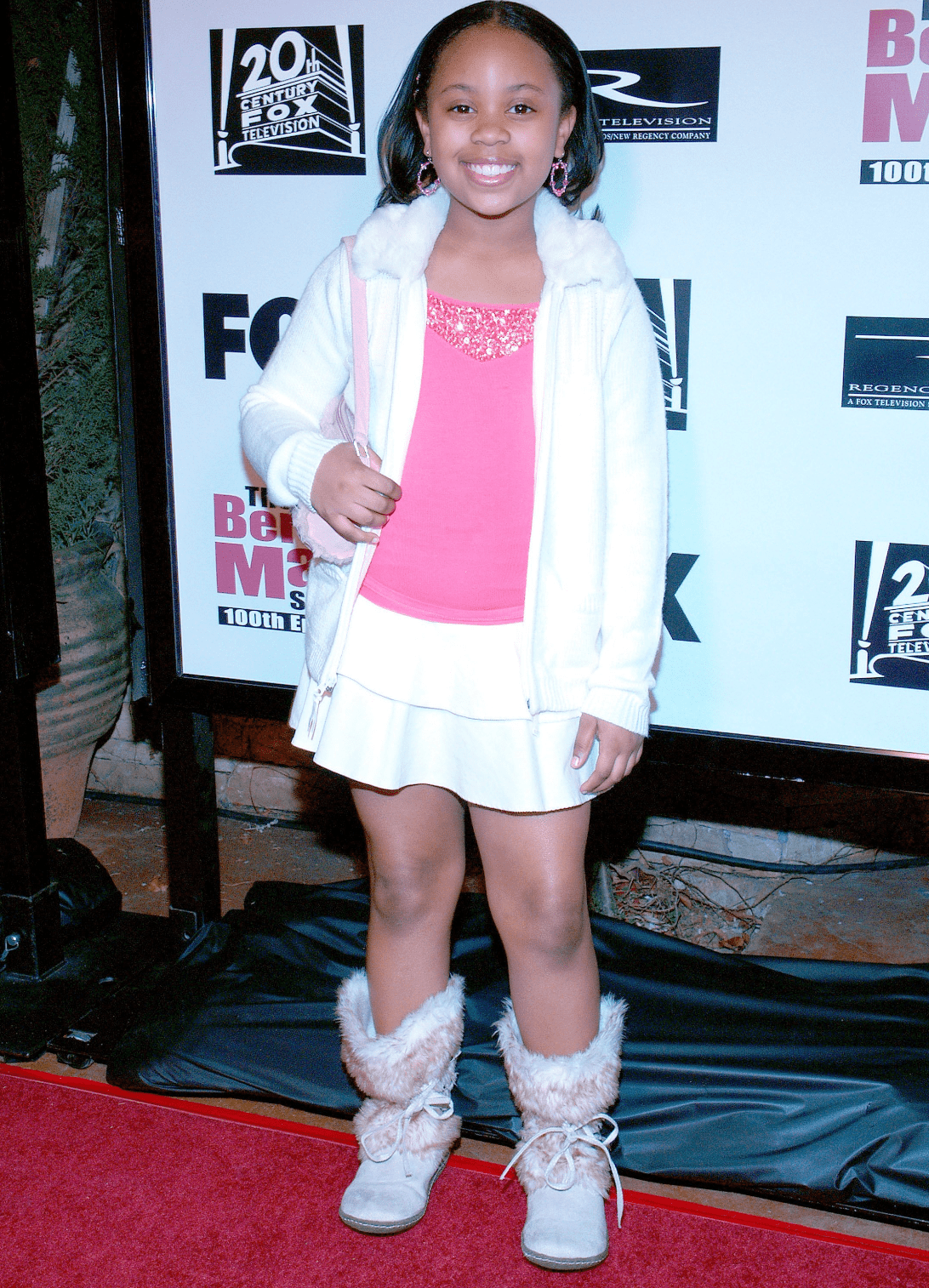 In the video, Davis and her three-year-old son Logan were still in bed, not completely ready to tackle the new day ahead. They lay side by side as the actress held up her phone.
Young Logan was still dressed in his adorable multi-colored pajamas while his mom was wearing a black outfit and a matching black hair bonnet. The clip began with Logan adorably begging his mom to get up so that she could get him some juice.
Davis, who was not quite ready to get out of bed yet, humorously declined his request as he continued to tap her face asking for juice. After the switch back and forth, Logan eventually won.
Later on, Davis shared more glimpses of their morning, showing young Logan happily munching on his breakfast and hopefully his long-anticipated juice. The mother and son duo were simply too sweet to watch.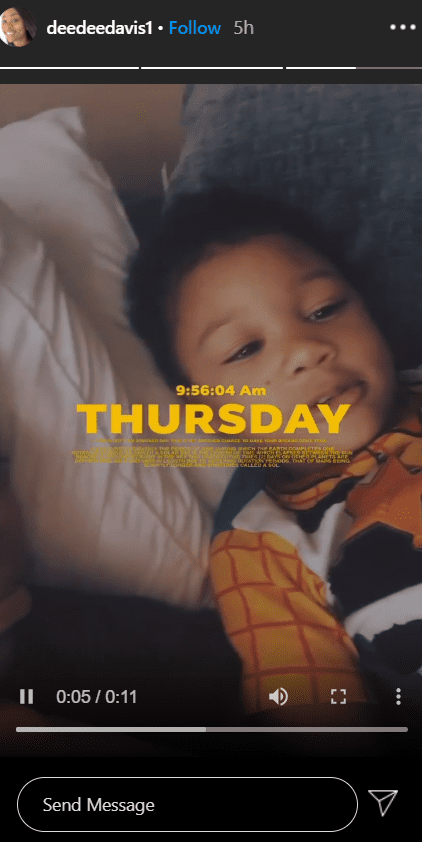 Davis, who loves to show off her boy, shares her precious little one with Smokey Lee Jackson, a musician she reportedly met at a fair. The love birds have been in a committed relationship since December 2014.
The series was her first and last, although she guest-starred in a few other productions.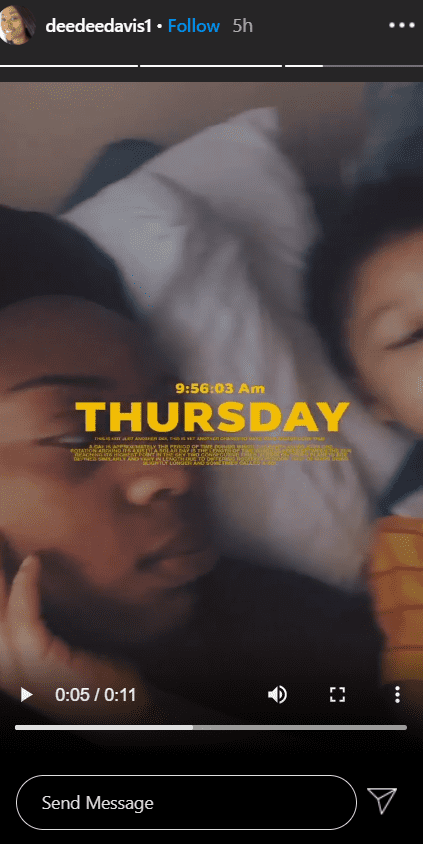 In June 2017, three years after they started dating, Davis and Jackson welcomed their bundle of joy into the world. Overcome with happiness, the proud young dad announced the incredible news on Twitter:
"A Feeling I Cant Explain . My Son ????Welcome Logan."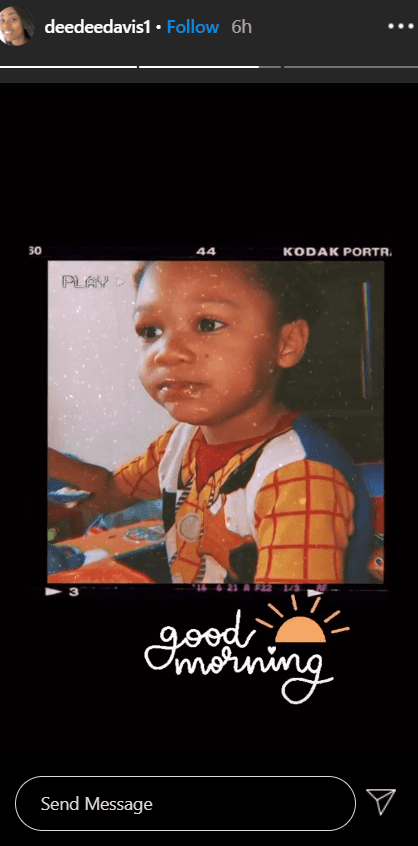 The musician shared a picture of himself wearing scrubs in a hospital while cradling his newborn baby. The love in his eyes was evident as he gazed lovingly at his mini-me. 
Many fans of "The Bernie Mac Show" would be surprised to see how much little Bryana Thomkins of those days has grown. Davis was on the show at the young age of five.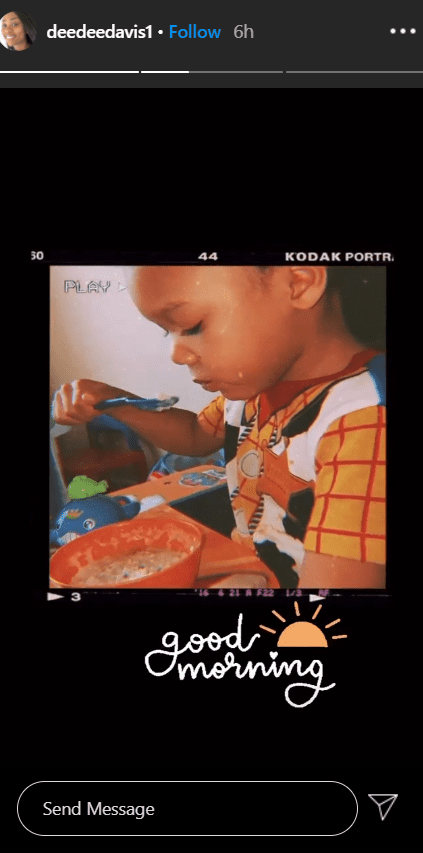 After the show ended in 2006, she reportedly did not actively pursue a future in acting. The series was her first and last, although she guest-starred in a few other productions.
Even though she seems to have moved on from such endeavors, Davis' fans from way back still show her plenty of love on her social media.