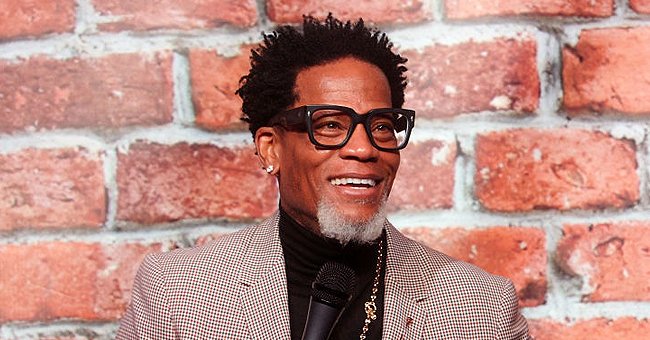 Getty Images
D L Hughley Is All Smiles in a Sweet Photo with His Only Granddaughter Nola Relaxing on His Lap
DL Hughley, the father of three beautiful children, Ryan, Kyle, and Tyler, spent time with his one and only granddaughter Lola, who looked sleepy lying on her granddad's lap.
Granddaughters and grandfathers always share a special bond. This is no less true for actor Darryl Lynn Hughley who shared a picture of himself and his only granddaughter Nola sitting on his lap.
Hughley looked ecstatic as he smiled widely for the camera, holding the little girl on his lap. On the other hand, Nola looked slightly more serious in comparison, with some commentators even joking about her unfazed look.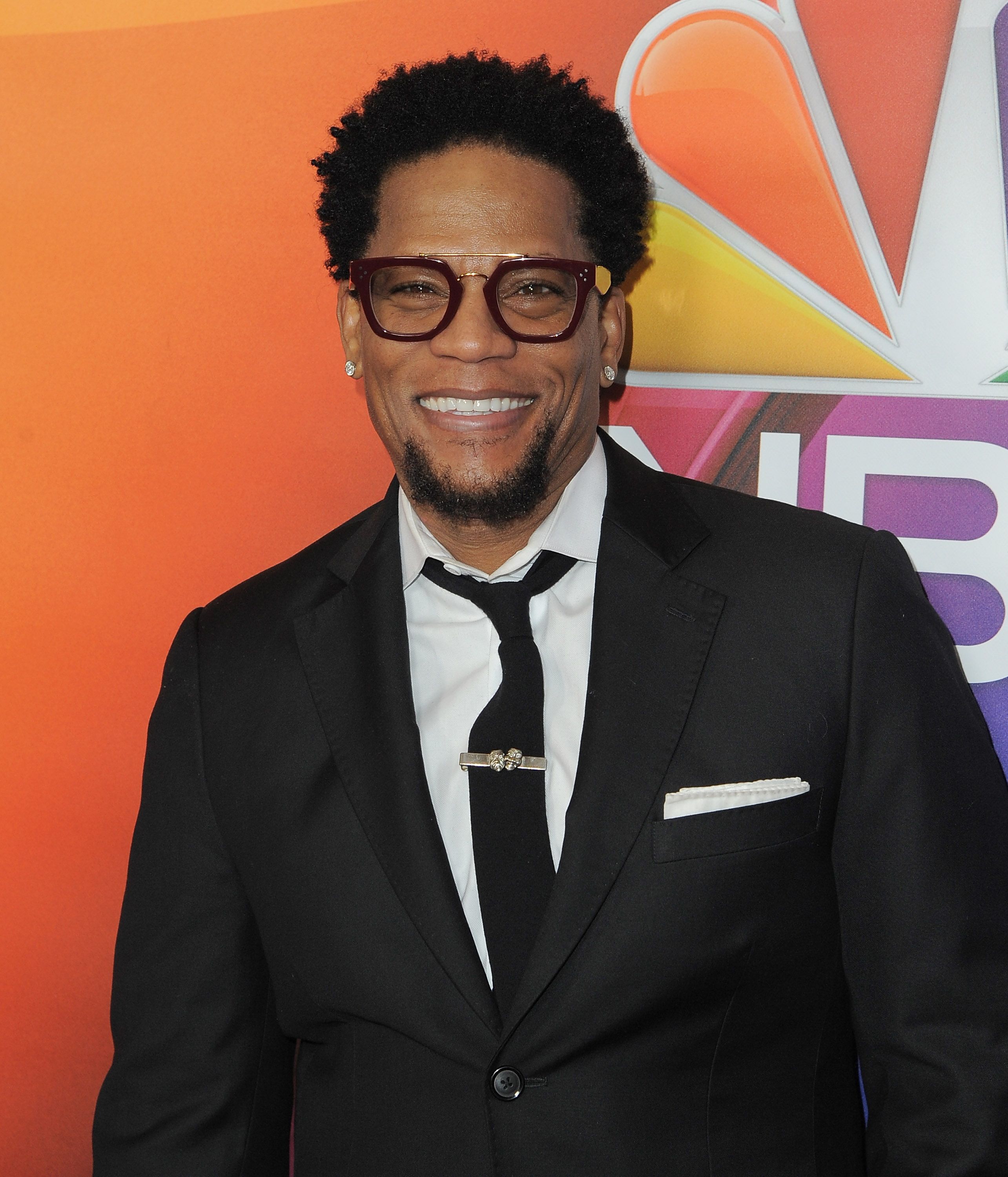 D.L. Hughley at the Winter TCA Tour on January 13, 2016 in Pasadena. | Photo: Getty Images
TOO PRECIOUS
The photo was taken in black and white, accentuating the grandfather and granddaughter's features and, strangely enough, providing warmth to the post. Taking to the comment section, one follower wrote:
"Too sweet and precious. ❤️❤️"
The little one looked like she may have just woken up from a nap, her eyes slightly drooping, her hair ruffled, and a blanket behind her. The light seemed to shine on Lola, welcoming her to the day.
BLACK AND WHITE
Hughley looked sleek and stylish with his comfortable and black turtleneck and his matching black thick-rimmed glasses. The little one's all-white attire combined with her grandfather's all-black ensemble created an endearing contrast.
Hughley has previously opened up about his journey with his son, who has Aspergers.
Fans and followers absolutely adored the picture, flowing in from all corners of the internet to compliment how cute the two relatives looked together. The post received just over 41,000 likes in total.
TIME TO LET GO
This little one is the doting grandfather's first grandchild, belonging to his eldest daughter, Ryan. Ryan got married in 2019, and in an emotional post of him dancing with his daughter, Hughley wrote in the caption:
"I did not want to let her go❤️ I love all of my babies, but she's my 1st."
The comment section for this short Instagram clip was mostly filled with hearts and followers and fans congratulating the proud father. So far, the post has received just over 241,000 views so far.
COMING OUT
Hughley has a younger daughter Tyler. Speaking about her coming out to him as gay, the father-of-three said although he was not taken aback by it, he felt a little strange that she didn't feel comfortable telling him sooner.
The actor has been an advocate and ally for the LGBTQ+ community for a long period of time. In the past, he stated he was ending his affiliation with Chick-fil-A, a fast-food chain, due to the president's non-progressive stance on gay relationships.
When it comes to his third child and only son, Kyle, Hughley has previously opened up about his journey with his son, who has Aspergers. He spoke about his son's condition and how it compels him to want everything to remain unchanged.
That being said, Hughley has expressed insurmountable pride over how Kyle has overcome his condition and achieved so much. He recounted a time when he got teary-eyed because Kyle managed to get gas, which he finds challenging.
Please fill in your e-mail so we can share with you our top stories!