Kylie Jenner Breaks Her Silence to Address Backlash over GoFundMe Donation for Makeup Artist
"KUWTK" star Kylie Jenner addressed the ongoing internet meltdown, where fans clamped down on her decision to open a GoFundMe account for her makeup artist's hospital bills. 
Makeup mogul Kylie Jenner has spoken up after she went under fire for choosing to gather donations for her hospitalized makeup artist, Samuel Rauda, through a GoFundMe account.  
Jenner took to her Instagram story, where she penned a detailed write-up letting her multitude of fans and critics alike know her part of the story. The star explained that the makeup artist in question was not her beautician.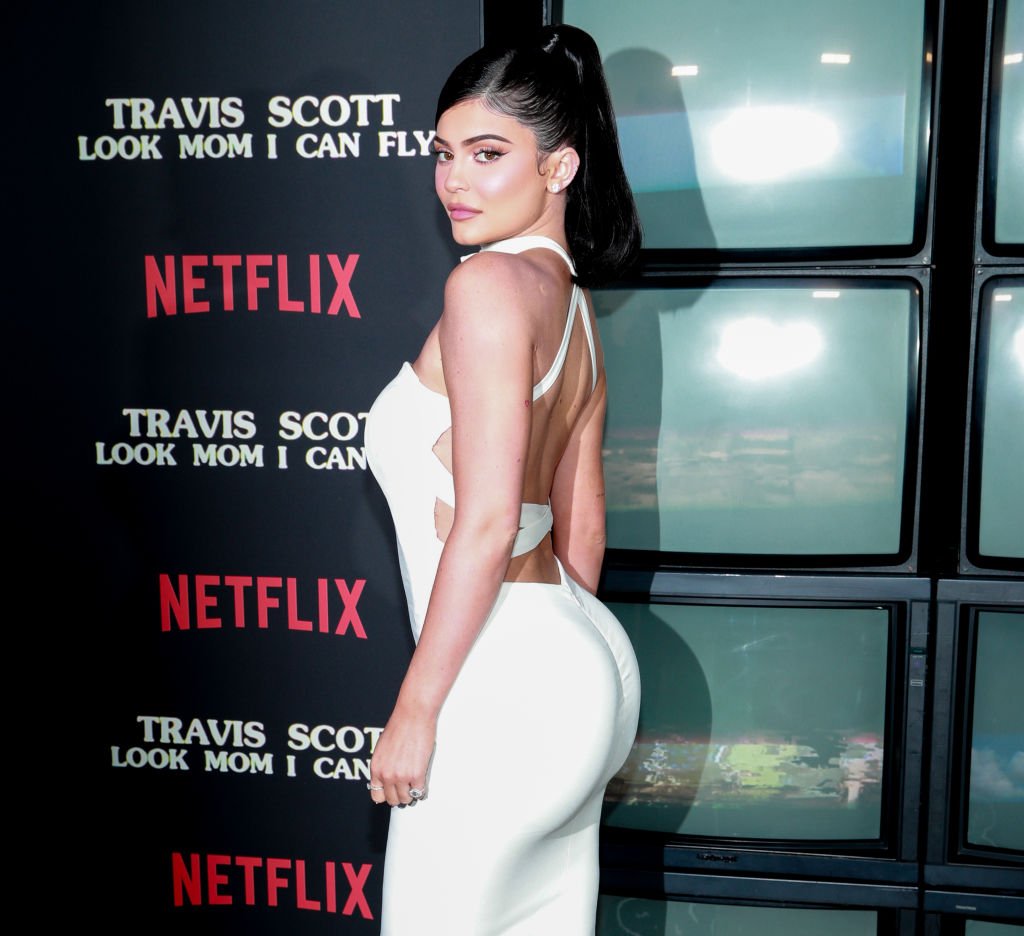 The former Forbes's Self-made billionaire explained that she worked with Rauda in the past, and he was a sweet person. She noted that she came across her makeup artist Ariel's post about a GoFundMe opened for Rauda due to an accident. 
At the time, the donation was set at $10,000, and she decided to step it up, then added $5000. Jenner, 23, noted that she also urged her fans to help with donations. 
She shared in essence that Rauda's family reached out to her through Ariel, thanking her for the good deed. She added that they were appreciative of the donations and prayers. 
Jenner continued, stating that she loved to do things from her heart and would continue to keep Rauda in her prayers. Jenner completed her post by encouraging the act of giving. 
However, she has clarified the issue with hopes that the uproar would die down.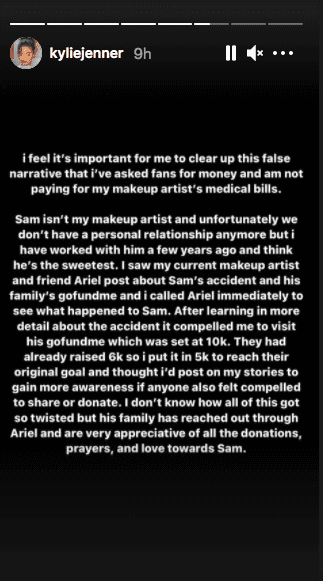 As of March 14, Rauda was involved in an accident that resulted in surgery. The beauty expert was said to be fighting for his life before the GoFundMe account was set up.
His friend, La Demi, relayed that Rauda flew off the moving car during the accident, landing on his head and crashing head-on into the pavement. He was said to have sustained internal bleeding and eight more injuries.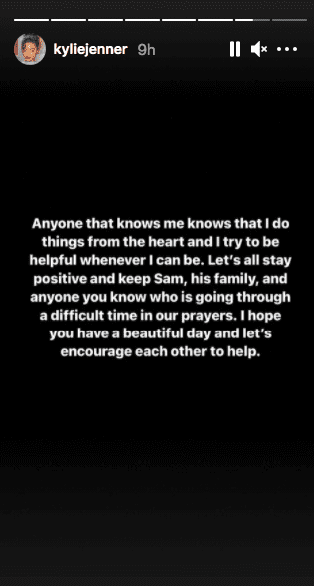 The Kylie founder earlier caught the flak from internet trolls who opined that she could have easily given 60,000 dollars from her wealth instead of creating a funding account. 
Many found it absurd that she would ask fans to pay for Rauda's hospital bills instead of doing the deed. However, she has clarified the issue with hopes that the uproar would die down. 
After Jenner's awareness, Huda Beauty's CEO, Huda Kattan, funded the donation account with $10,000, Bella Thorne donated $5,000, and Jenner's best friend, Anastasia Karanikolaou, donated $1,000. Presently the funds gathered have gone above $100,000.