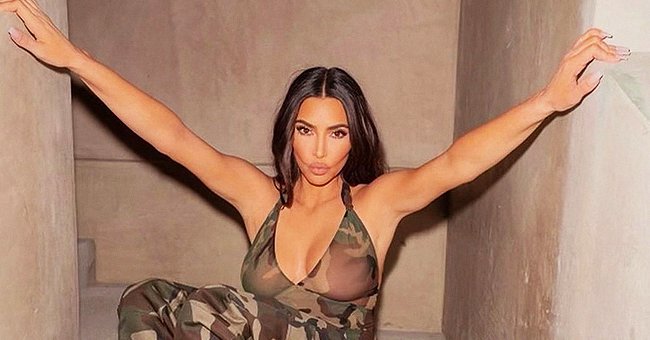 Instagram/kimkardashian
Kim Kardashian Shows off Her Curves in a Camouflage Ensemble with Thigh-High Boots (Photo)
Since her divorce from music mogul Kanye West, Kim Kardashian has been living the best life possible, and her recent Instagram picture proves it.
The news of a divorce between former Hollywood power couple Kanye West and Kim Kardashian came as a blow to many of their friends and fans.
Although the decision to split has been a painful one for both parties, Kardashian seems to have moved on and is enjoying life as a superstar.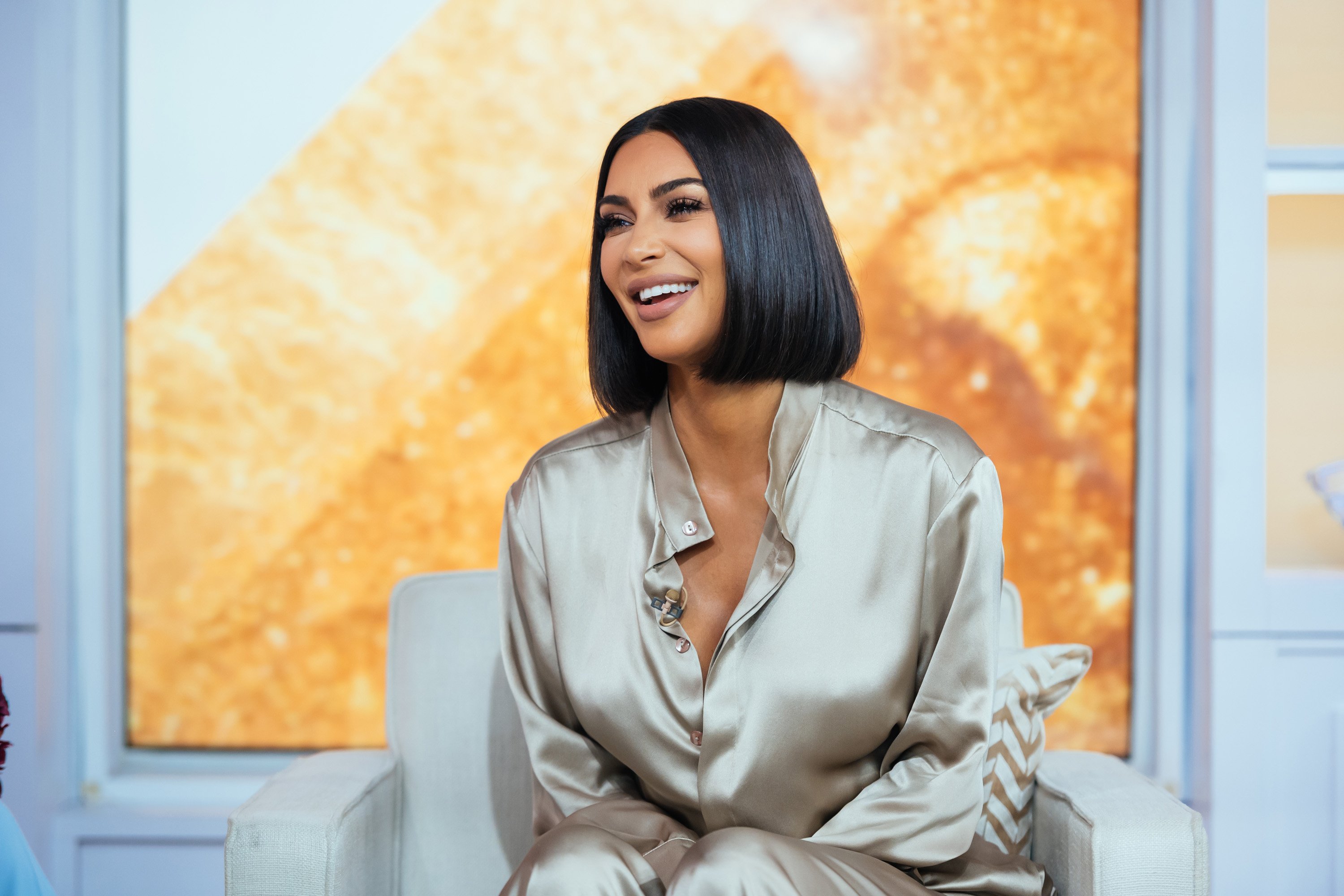 Kim Kardashian on the set of "Today" on Tuesday, September 10, 2019 | Photo: Getty Images
The famous reality star recently shared a series of eye-popping pictures on her Instagram, which gave fans a glimpse of the Kardashian fierceness, which endeared her to them.
Kim rocked a camouflage look which for many is symbolic of her fight for a new life following a turbulent year that saw her in the spotlight for the wrong reasons.
As usual, the 40-year-old looked stunning with her enviable curves poured into the semi-sheer dress that featured a short hemline that revealed her toned legs.
For her footwear, Kim chose to rock a pair of over-the-thigh boots in a matching camo that had enough space to give her fans a generous view of her shiny thighs.
In one of the pictures where she sat down, her triangle top gave fans the perfect view of her famous cleavage as she spread her arms wide.
Seeing Kardashian looking breathtaking is not strange to her fans, but seeing her look her best during a difficult divorce earned her sweet comments from her followers. Her fans were stunned by her look and made sure to drop sweet comments in the post's comment section.
One fan noted that the 40-year-old did not look like she was going through a divorce, while another cutely remarked that she showed how strong she is even though a lot is going on.
SHE IS HAVING A TOUGH TIME
Although Kardashian wants the world to believe she is doing okay, especially for her kids, her mom Kris Jenner reportedly said that the business mogul is having a tough time.
Jenner admitted that her daughter does want to talk about her true feelings on camera but inside, she is having difficulty coping with everything.
Jenner also noted that she does not want her daughter to go through the pain alone as her family is right by her side to help her get through it.
HANGING OUT WITH THE GIRLS
The cosmetic star recently hosted an exclusive dinner with some of her closest friends, and she looked comfortable hanging out with her girls.
One sweet picture captured a moment her sister Khloé Kardashian poured a bottle of champagne down her throat as they partied with their friends.
Before her divorce, Kardashian had West on her schedule and did everything to make them work, but since they split, close friends revealed that she is finally living for herself.
Please fill in your e-mail so we can share with you our top stories!