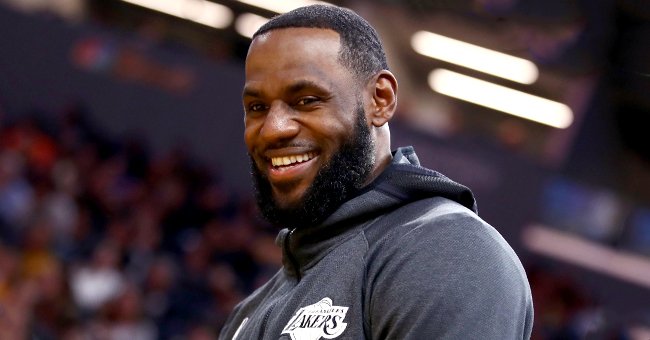 Getty Images
LeBron James' Mother Gloria Proves Age Is Just a Number as She Dons a Black Leather Slit Dress
Gloria James share's an exceptional bond with her famous son LeBron James. Having given birth to him at the age of sixteen, the two have come a long way to be where they are now.
In a recent Instagram photo, professional basketball player LeBron James' mother showed off her curves. She proved that age is simply a number by posing in a black leather slit dress.
On her hip and dressed in all black, in the first pic, Gloria confidently embodied the archetype of the powerful Goddess to perfection. It seems that perfection is hereditary in James' sturdy family tree.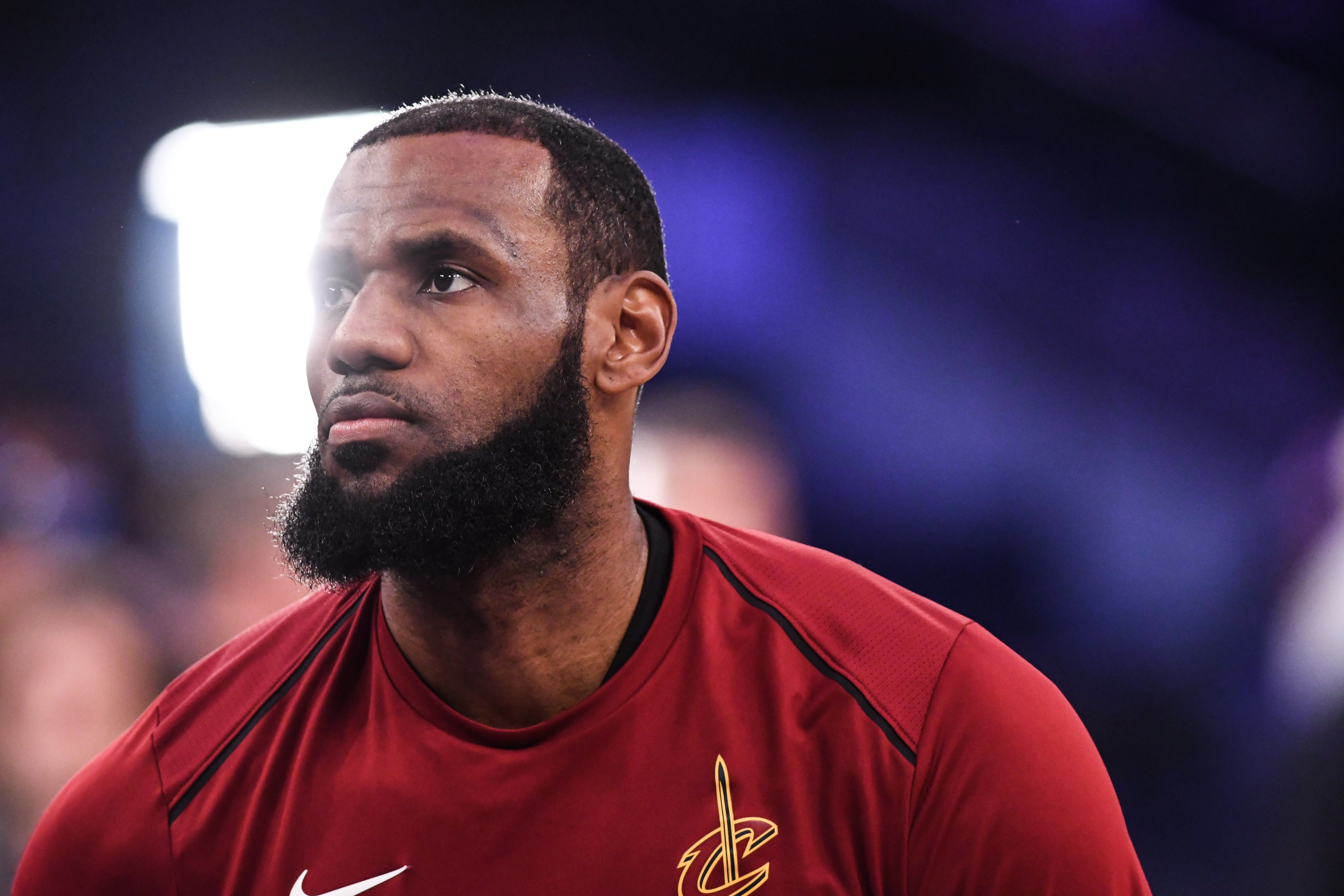 LeBron James warming up before a game at Madison Square Garden on April 9, 2018 in N.Y City. | Photo: Getty Images
Gloria wore a tight-fitting black leather-like dress with one shoulder elegantly sticking out and her well-groomed and glowing black tresses waving their way down her other shoulder. Taking to the caption, LeBron James' mom wrote:
"I heard it was #nationalpuppiesday ?! While Blackie may not be a puppy, she will always be my baby ??."
This was about her fluffy hound, which adorably sat down next to her, also colored black, with its fluffy hair covering its eyes. The dress had one slit showing off her leg, proving that you're never too old to flaunt your beautiful figure.
The second picture in the post was a close-up of her adorable dog Blackie, with his tongue wagging out and his "fringe" humorously tied up so that viewers could see his eyes. Gloria smiled widely while posing next to her pooch.
LeBron admitted that he really missed his mother the most and more than anything during quarantine.
Comments from avid fans and followers flowed in, remarking on how beautiful Gloria is and setting it all alight with a plethora of fire emojis. The post received just over 7000 likes in total.
Sportsman superstar LeBron and his mother Gloria have an incredibly tight bond that can't be broken by anyone or anything. After winning his fourth NBA title, he immediately rushed to FaceTime his mother, expressing this to her:
"Everything that you had been through, everything that I had seen, there's nothing that can stop me."
He continued, saying that he hopes to carry on making his mother proud of him. This sweet scene was captured by a bunch of enamored journalists intent on getting the latest scoop.
Of course, with such a strong relationship, these two enjoy spending time together and often take to social media to document this. Earlier this year, LeBron shared a photo of him enjoying himself with his wife, kids, and mother.
In the caption, he cutely referred to his family as a "gang" and wrote that he wouldn't have been able to get anywhere without them. All of them sported bright smiles and looked incredibly comfortable and delighted to be around each other.
Unfortunately, and recently these two haven't spent as much time together due to the pandemic. Speaking about this, LeBron admitted that he really missed his mother the most and more than anything during quarantine.
Continuing, he said that it was the longest period he has gone so far in his life without having social contact with Gloria. Of course, this basketball player would miss his mom on this level, ranking Mother's Day as his favorite holiday.
Please fill in your e-mail so we can share with you our top stories!