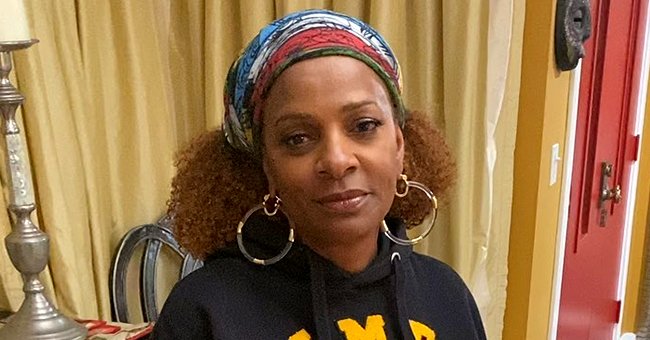 Instagram/vanessabellcalloway
Vanessa Bell Calloway Displays Her Bare Legs Posing in a Blue Layered Dress with Glitter Heels
The outspoken and loving wife Vanessa Bell Calloway certainly knows how to pose for a camera and strut her stuff, recently taking to Instagram to flaunt it all for her birthday.
Actress Vanessa Bell Calloway was not afraid to bare her legs in an Instagram post shared on her official account. She showed off her gorgeous body in a blue layered dress as well as glitter heels to match.
With a purple theme, Calloway gave the camera a slightly sultry smirk, her glowing eyes shining against the monochromatic shade. She proved no one is too old with her legs up in the air to show off their figure.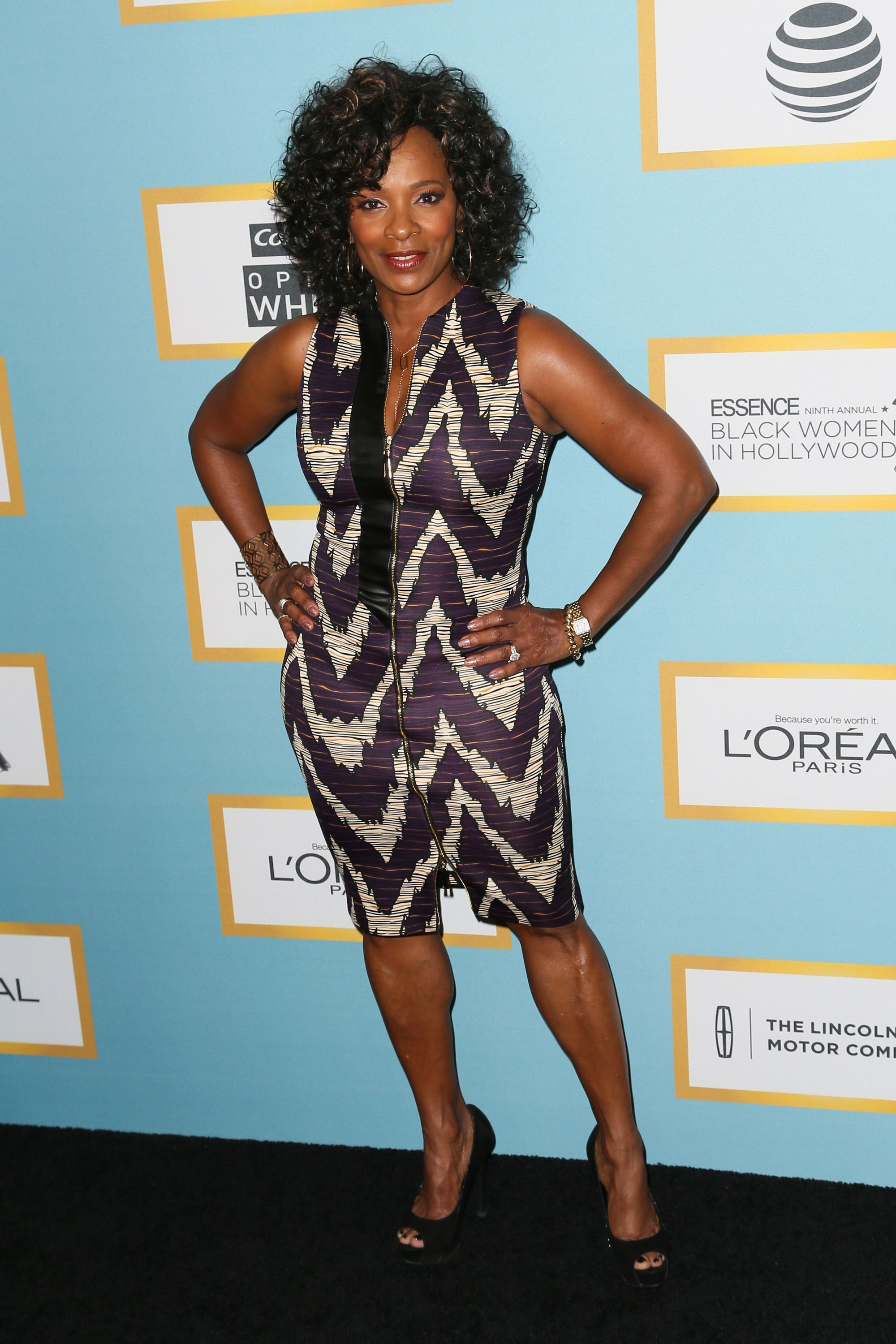 Vanessa Calloway at the Essence Annual Black Women event on February 25, 2016 in Beverly Hills. | Photo: Getty Images
The fashionable and alluring post was taken to celebrate her birthday, with Calloway sending herself good wishes in the caption. Carrying on, the actress expressed the following:
"It's my #newyear and I'm so grateful, faithful, blessed, excited and happy about my year to come."
She also referenced COVID-19 and expressed gratitude over the fact that she is still alive, well, and able to celebrate her special day. She asked fans and followers to donate time and money to a cause in honor of her birthday.
Lying comfortably yet sexily on a purple and glamorously crinkled mattress-looking object, Calloway showed off her gorgeous body. She did so by rocking a corset, showing a little cleavage, and accentuating her bust size.
The two lovebirds opted to honor their long-time and committed marriage by renewing their vows.
Her purple jacket added a formal touch to the picture's overall tempting ambiance, creating a nice balance of sexy meets conservative. Her gorgeous dark shoes sparkled against the backdrop and enhanced her glowing gorgeous legs.
An outspoken and courageous woman, this actress was not afraid to express her alleged experience with colorism during the auditions for "Coming to America." The actress stated that she was delegated to a lesser role, saying:
"When you have white people hiring Black people in movies, sometimes a certain look is wanted."
She alleges that the team for the movie was looking for a Black woman with paler skin color. She said that this was a constant issue, with men being conditioned to prefer a lighter-toned Black woman.
Calloway's passions don't only extend to social issues; she also leaves some of that loving for her family, especially her husband. The two celebrated their 32nd-anniversary last year in Malibu, spending the night wining and dining.
Calloway posted a video on Instagram of the night where she can be heard by followers asking her spouse Anthony Calloway what he adores about her. Responding, her husband said that he loves the fact that she will always be there.
Their 32nd anniversary may have been spectacular, but their 30th anniversary was absolutely marvelous. The two lovebirds opted to honor their long-time and committed marriage by renewing their vows.
They chose their daughters to be their bridesmaids, creating an intimate family affair. In her post for her mom and dad's anniversary, their daughter Ashley sent them well-wishes and thanked them for being wonderful role models.
Please fill in your e-mail so we can share with you our top stories!