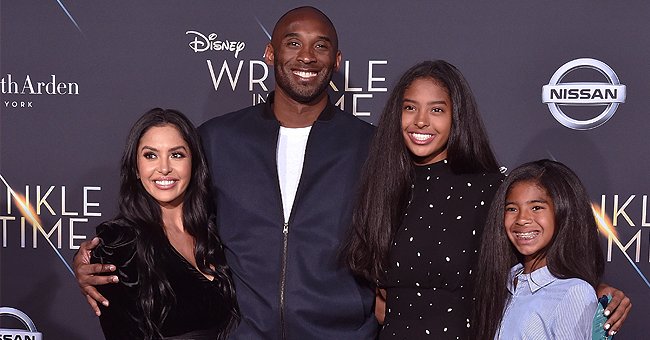 Getty Images
Kobe Bryant's Widow Vanessa Gets a New Tattoo in Honor of Her Late Daughter Gianna
Dealing with legal matters associated with her husband and daughter's tragic death, looking after her children, and dealing with grief, Vanessa Bryant has shown extreme resilience in this difficult time.
Vanessa Bryant's husband and basketball player Kobe Bryant and daughter Gianna Bryant passed away in a helicopter crash just over a year ago. To honor Gianna, she took to the parlor where she got the word "Mambacita" tattooed on her wrist.
In the Instagram photo showing off her tattoo, Vanessa held out her arm in front of her while leaning on it. Her gorgeous face looked serious and slightly sad as her beautiful eyes stared into the camera lens.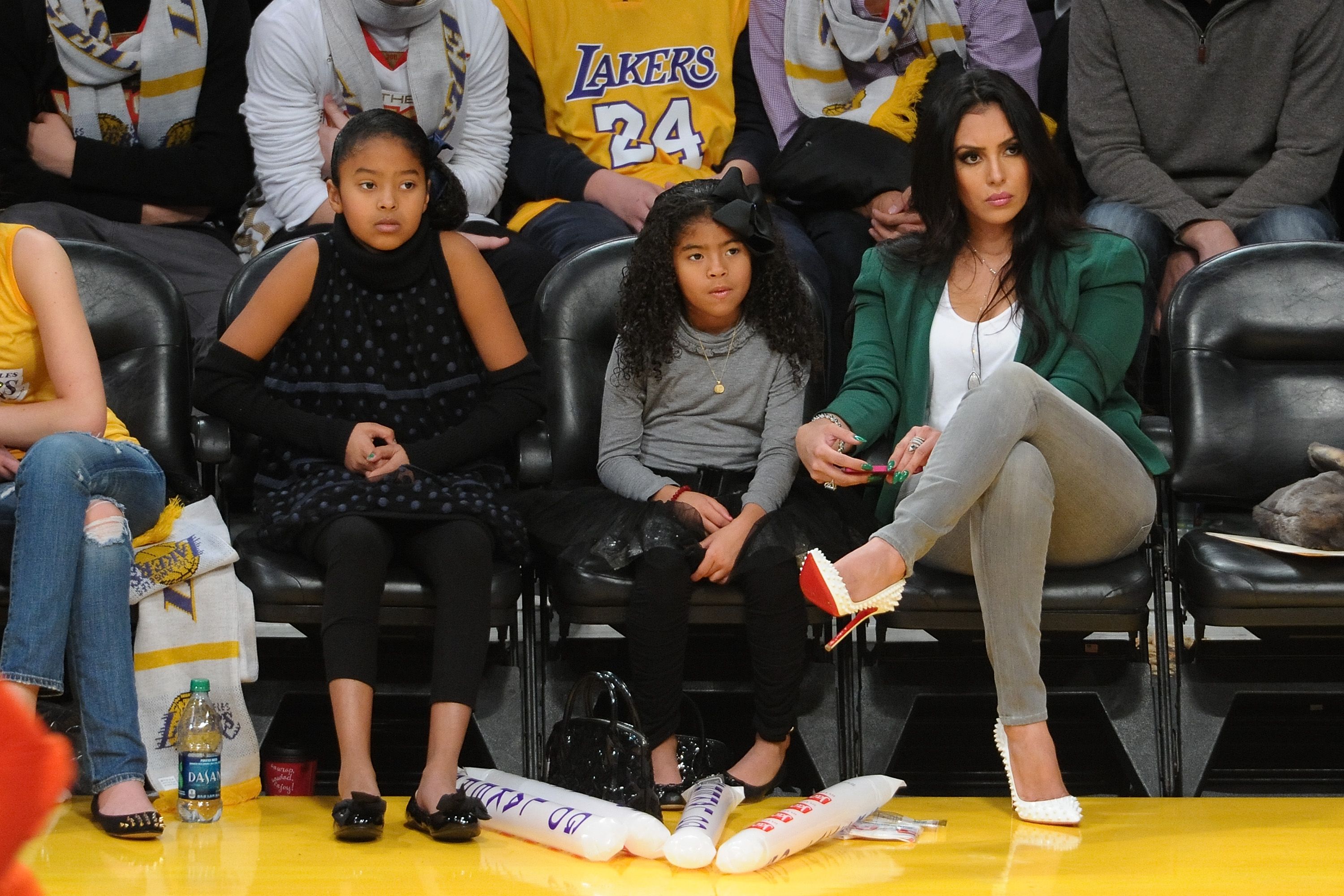 Vanessa Laine Bryant and her children at a basketball game on December 25, 2012 in L.A. | Photo: Getty Images
THE STRONGEST WOMAN
The tattoo was done in a gorgeous type of cursive, with what looked to be a little butterfly at the end and a quirky yet elegant heart replacing the dot in the "i" of "Mambacita." One of her followers and possible friends commented:
"Love it amiga ! Ur the strongest woman I know I swear ? [sic]."
Vanessa's glorious dark hair was pulled to one side, complimenting her shapely face and bringing out her dark glowing eyes. Her skin seemed flawless as she laid eyes on the camera with her natural pouting mouth.
WE LOVE YOU VANESSA
Vanessa wore what looked like a casual grey jacket or hoodie. She seemed to be still lying on the tattoo parlor bed, with the tattoo artist most likely having just finished the heart-warming piece of body art.
Speaking about the death of Kobe and Gianna, Vanessa confessed that she always wished she would have passed before them.
The comment section went absolutely insane with affectionate compliments and emojis, mostly hearts and butterflies. The touching post received a total of just under 670,000 likes so far.
"VATO STYLE"
In another video while actually getting the tattoo, she joked around that the artist made fun of her for opting to get the tattoo done in a more old-school "vato style." In her own words, she laughingly expressed:
"Nico makes fun of me because he uses a single needle on me - 'vato style.'"
The tattoo is related to Gianna in that it was her nickname. It is also about Kobe's alter-ego "Black Mamba," which he was called by many due to his intensity at which he played basketball.
Earlier this month, Vanessa took to social media to once again honor her late daughter Gianna. The Instagram post consisted of a heart-wrenching black and white snapshot of her.
The caption bore many hearts and also included the nickname "Mambacita." Over 1 million fans and followers reacted to this touching photo leaving over 1 million likes.
Speaking about the death of Kobe and Gianna, Vanessa confessed that she always wished she would have passed before them. She never wanted to deal with the grief and wished Gianna was there with her siblings.
She also spoke about the complexity of grief, how it is bearable the one day and the next, one can barely move. However, she encouraged others to find their reason, citing her daughters as hers.
Please fill in your e-mail so we can share with you our top stories!