Getty Images
Watch as Angela Bassett Films Herself Getting Her First Shot of the COVID-19 Vaccine

Bassett, a doting mother, and astounding actress is well known for her Oscar-winning performance in "What's Love Got To Do With It." She is also a responsible citizen, recently getting her first shot of the COVID-19 vaccine.
Actress and activist Angela Bassett recently took to Instagram to document herself performing what could be seen as a historical act. The talented woman shared a video of herself getting a COVID-19 vaccine and proclaimed that she is 'So Happy.'
In the video, Bassett can be seen wearing a fashionable and colorful, and beautifully patterned green, white, red, and pink mask. She seems quite nervous and excited as she sits down, waiting to receive her first shot.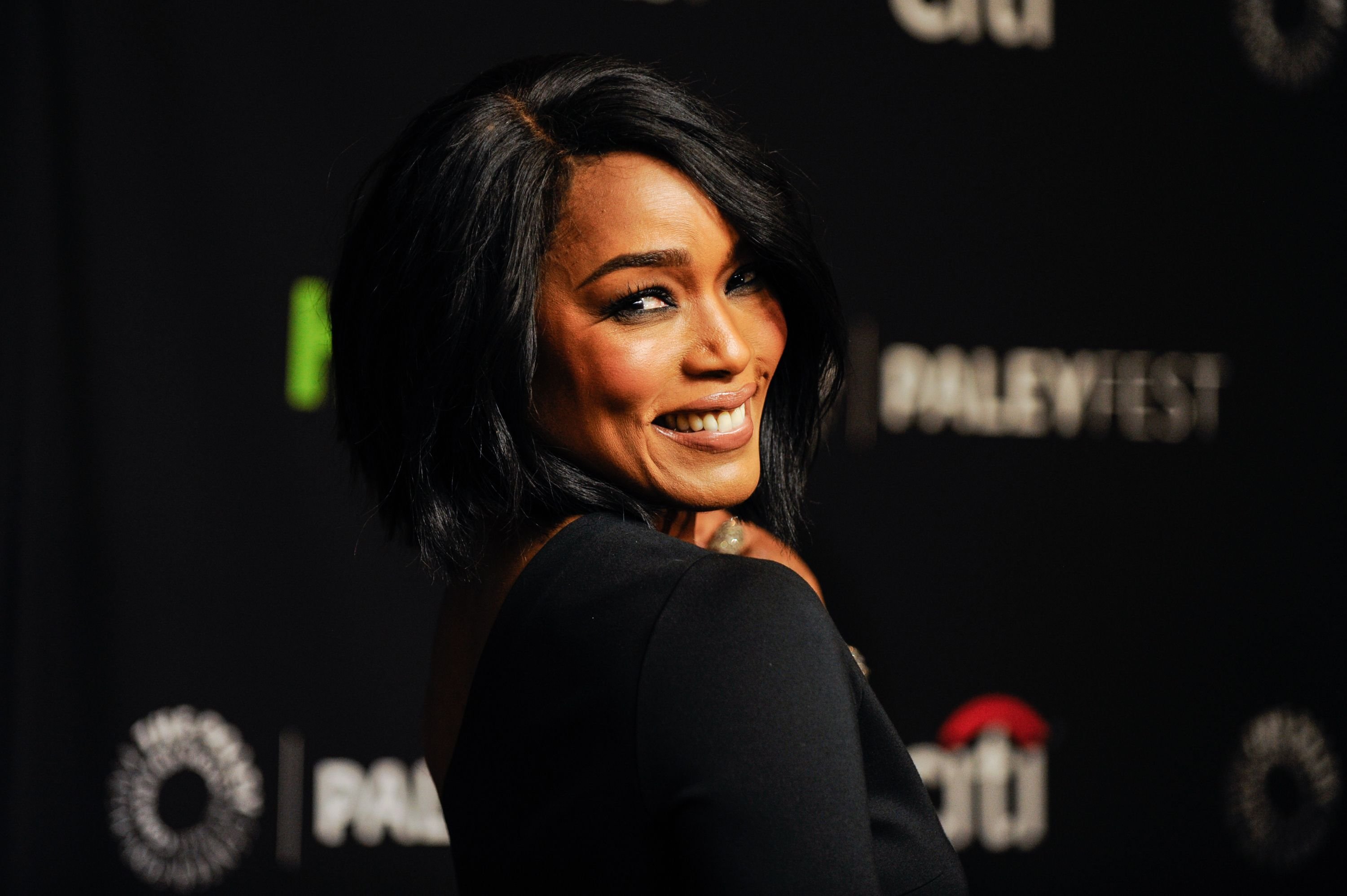 Angela Bassett at The Paley Center For Media's 33rd Annual PaleyFest on March 20, 2016 in Hollywood. | Photo: Getty Images
SO HAPPY
In the caption, the gifted performer stated that she wants to stay well; she asked her followers how they feel. Expressing how ecstatic she finally was to be receiving her first COVID-19 vaccine, she wrote:
"So happy to get shot #1!"
She went on, encouraging fans and followers to get their COVID-19 shots as soon as they possibly can. Her captions and hashtags asked her audience to do so to keep themselves and others safe.
COVID-19 BE GONE!
Basset laughed nervously in the video as she made light conversation with the medical professional on hand. The doctor or nurse wiped her arm down after lifting her black sleeve up and then injecting her with the vaccine.
She has expressed that no role has been as tough as playing the iconic singer in the movie based on [Tina] Turner's life.
Fans and followers were generally supporting Bassett receiving the COVID-19 vaccine, with some even saying that they had already got it. The post was particularly popular, attracting just over 223,000 views in total so far.
TEACHING INDEPENDENCE
Bassett is not only a gifted actress, singer, and activist but an extremely attentive mother, who, she admits, has raised them with a loving iron fist. Speaking about how she chooses to approach motherhood, Bassett said:
"I had 'em making up beds at 18 months."
This approach has supposedly taught her children how to be more independent. Bassett has two twins with her husband, Courtney B. Vance, named Bronwyn Vance and Slater Vance.
When it comes to acting, this gifted woman has recently expressed the urge to return to Broadway. Bassett explained that the stage was her initial love before she moved into screen acting.
Bassett also mentioned that she might dabble in directing again, showing off her plethora of talents. This actress has portrayed an array of figures from history, such as Coretta Scott King, Rosa Parks, and Tina Turner.
Her role playing Tina Turner in the acclaimed movie "What's Love Got To Do With It" earned her a winning Golden Globe and an Oscar nomination. That being said, Bassett said that taking on the character was highly challenging.
In fact, she has expressed that no role has been as tough as playing the iconic singer in the movie based on Turner's life. She explained that it was difficult on every level, from the spiritual to the physical and the singing.
Please fill in your e-mail so we can share with you our top stories!