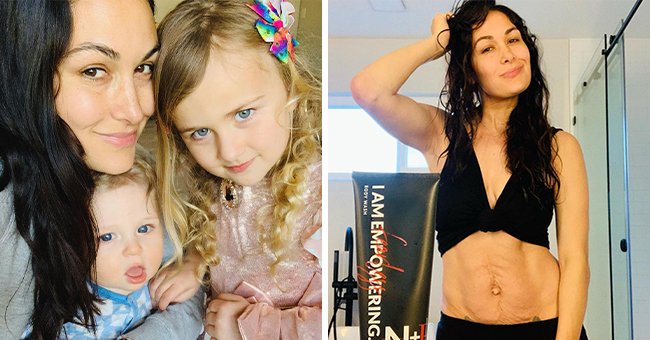 Instagram/thebriebella
Brie Bella Proudly Flaunts Her Stretch Marks as a Reminder of the Unique Connection to Her Kids
The former professional wrestler is showing off her post-partum body and sharing that her stretch marks are something that reminds her of her connection to her two children.
37-year-old Brie Bella took to Instagram to show her 8 million Instagrams what her body looks like after carrying two babies and share her message of embracing her body as it is.
Brie shared a photo showing the stretch marks that cover her stomach, admitting that it is sometimes difficult to see her post-partum body but that she is thankful for the reminder that comes with her stretch marks.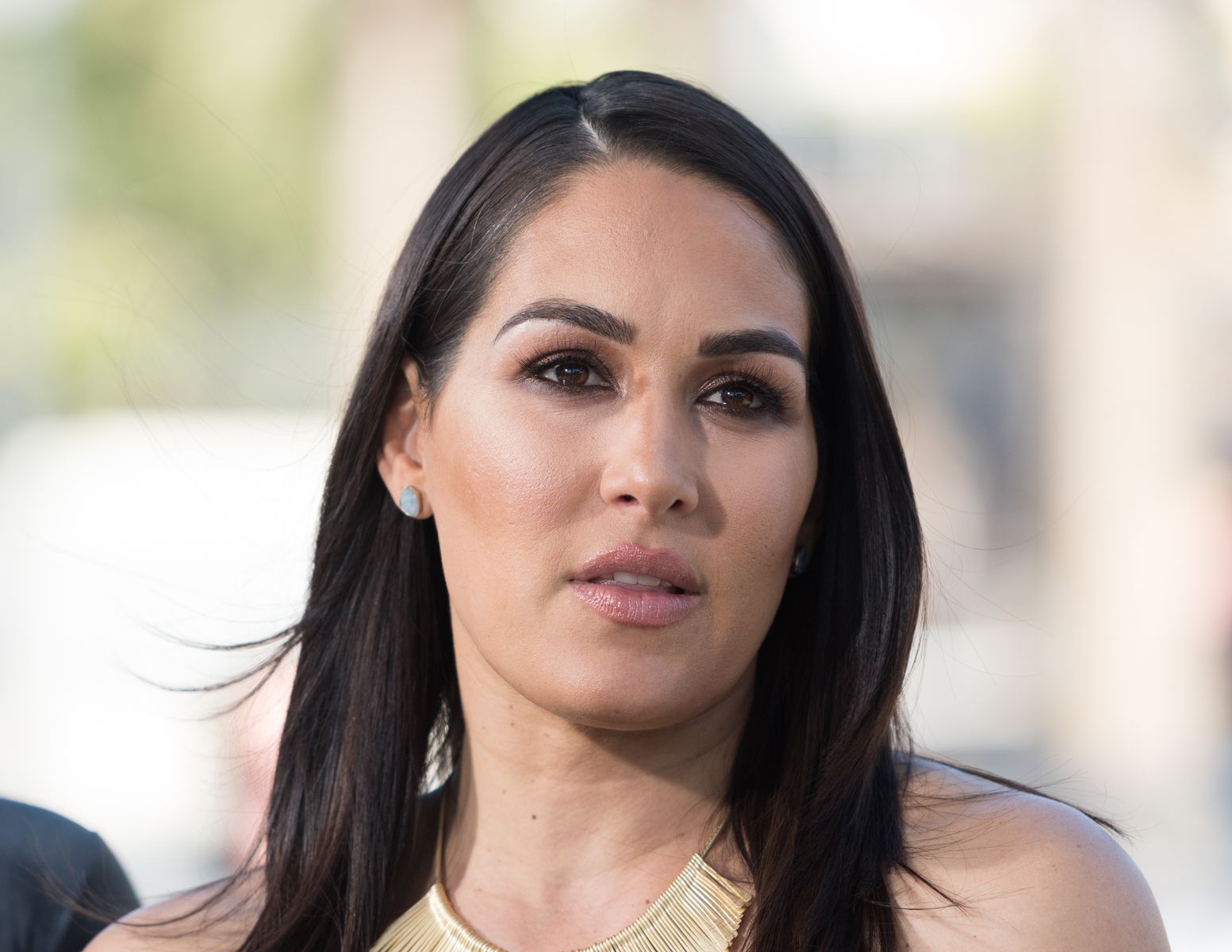 Brie Bella at "Extra" at Universal Studios Hollywood on October 26, 2017 | Getty Images
The 37-year-old showed her more vulnerable side as she posed with her hand in her wet hair and her shirt tucked up to show her stomach. Brie paired the photo with a candid caption reading:
"You might see me at the pool in my one piece but I'm showing all of you that my treasure marks are something special."
The former WWE wrestler's stretch marks represent the special time she spent carrying her two children, 7-month-old Buddy, and 3-year-old Birdie, who she shares with her husband, Daniel Bryan.
Brie's uplifting Instagram post about body image shows that she is practicing what she preaches as she recently shared some encouragement to the listeners of her podcast "Bellas."
Between mothering Buddy and Birdie and keeping her various work projects afloat, Brie has had a full plate over the last few months.
The mom of two also elaborated on the toll that her second section took on her body and that she had to work extra hard to regain her strength in her abs.
The 37-year-old reality star's vulnerability was met with unmeasurable support from her fan and followers related to her struggles after giving birth.
The post has more than 380 000 likes and over 6000 comments which attest to the love that Brie's followers showered her in. One fan commented:
"Thank you for this post. It's not easy to have positive self talk about our bodies especially after pregnancy."
Beyond the impact that is bearing her two children have had on her body, Brie has also shared about the extra help that 3-year-old Birdie has been giving her mom whilst caring for the newest member of their family.
Birdie has had to chip in to make things on Brie a little easier with their father away, and the mom of two opened up about what a big sister the toddler has turned into since her brother arrived.
Bryan, who is still pursuing his career as a professional wrestler, spends long periods of time on the road, which leaves Brie to care for their two children while e is away.
Between mothering Buddy and Birdie and keeping her various work projects afloat, Brie has had a full plate over the last few months, but the former wrestler seems to be managing the balancing act well.
Please fill in your e-mail so we can share with you our top stories!