Brie Bella Makes New Revelation about Her Health Journey with Sister Nikki after Childbirth
Fans recently discovered that reality star twin sisters Brie and Nikki Bella have resolved to shed their pregnancy weight after Brie gushed all about it in an Instagram post.
There is no better person to have as a workout buddy than a sibling, and the Bella twins have that on lock. In a recent post on Brie Bella's Instagram, the reality star revealed that she and her twin sister, Nikki Bella, have become workout buddies. She wrote:
"If you are anything like me you need a workout buddy to help you stay on track...#whole30 #yoga #babyweightlossjourney."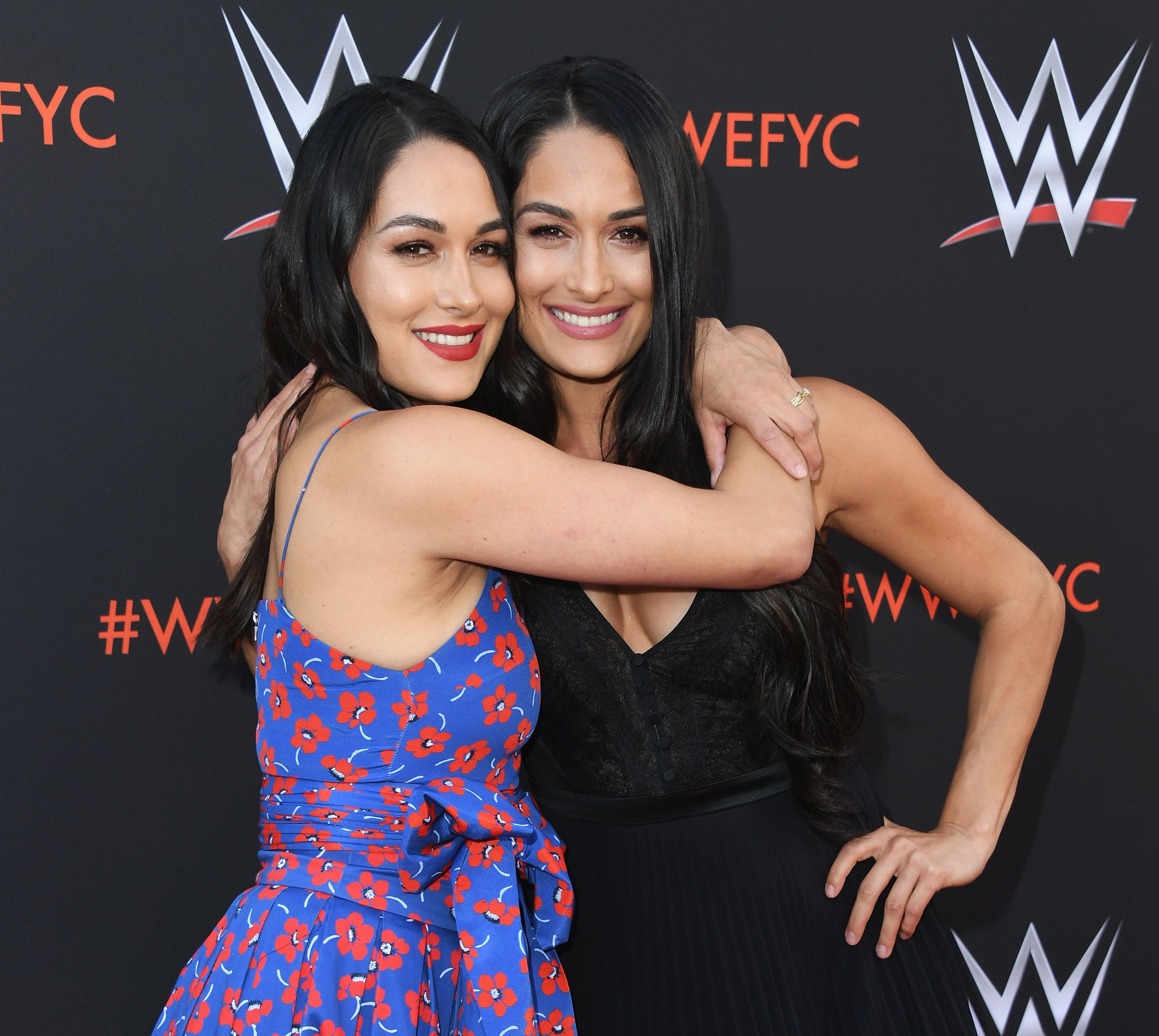 Brie's lengthy caption revealed that she and her twin do not only love to embark on fun adventures but also in health. She then shared that they have spent the whole of this month helping each other with their health and fitness journeys.
She wrote that they help each other eat healthily, avoid sweet food, and return to the gym. True to her caption, both Brie and Nikki looked all worked out in their all-black workout clothes.
One photo had them drinking healthy shakes while the other showed them outside, mid-exercise. Fans were very excited to see that both sisters were helping each other, and many were also impressed with how fabulous they both looked.
Besides welcoming their sons at such perfect timing, last year was particularly eventful for the "Total Bellas" twins.
Fans of the Bella Twins are obviously very excited by the idea of their favorites joining hands as a tag team to help each other lose their postpartum weight.
Brie was not the only one excited to gush about her fitness journey with her twin. Nikki also took to her Instagram page to share photos of their exercise session. She captioned:
"This #sistersunday was alcohol free. Day 2 on the 5K app through the vineyards and a whole 30 shake after."
Last summer, the "Total Bellas" twins had their fans smiling at how funny life can be when they gave birth to their sons within a day of each other. 
Brie and her husband, Daniel Bryan, welcomed their second child, their son, Buddy Dessert, on August 1, a day after Nikki and her fiance, Artem Chigvintsev, welcomed their baby boy, Matteo.
The sisters finally introduced their sons to the world and then gushed about them in a PEOPLE exclusive. Nikki, a first-time mom, shared how incredible the experience was, describing it as an out-of-body experience.
Both sisters were happy that they got to have their babies together in Phoenix. Nikki said the experience was extraordinary. Brie is also the proud mom to her 3-year-old daughter, Birdie.
Besides welcoming their sons at such perfect timing, last year was particularly eventful for the "Total Bellas" twins. Nikki got engaged at the beginning of the year, and then she and her sister revealed that they were both pregnant.
The year also saw them release their new memoir, "Incomparable," in which the reality TV stars opened up about their childhood and successful WWE careers.
In the spirit of keeping things candid, Nikki also revealed that she was assaulted as a teenager. The twin sisters have been through thick and thin with each other and have been many things for each other, now including workout buddies.