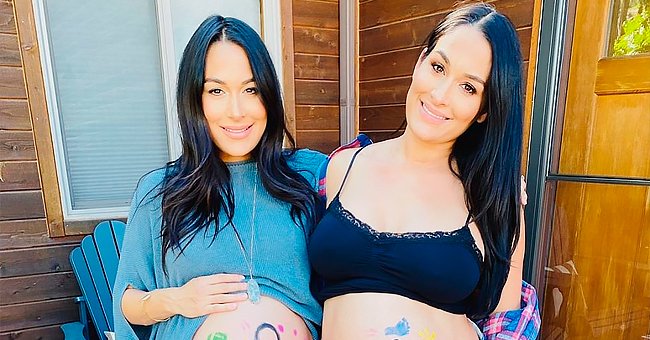 instagram.com/thebriebella
Nikki and Brie Bella Give New Details on Their Sons, as Brie Talks About Their Unique Bond
Celebrity twin sisters, Nikki and Brie Bella, gave updates on their newborn sons on the latest episode off their "The Bellas Podcast." The already close sisters took the moments to bond more over motherhood.
Showbiz stars Brie, and Nikki Bella were all about their infant sons on the recent episode of their eponymous podcast as they gave updates on their babies' growth and things they have learned so far in motherhood.
Nikki started by making it known that her toddler, Matteo, whom she recently welcomed with fiance, Artem Chigvintsev, was close to teething. The "Total Bellas" star noted that Matteo earlier had a fussing moment where she found signs of a growing tooth.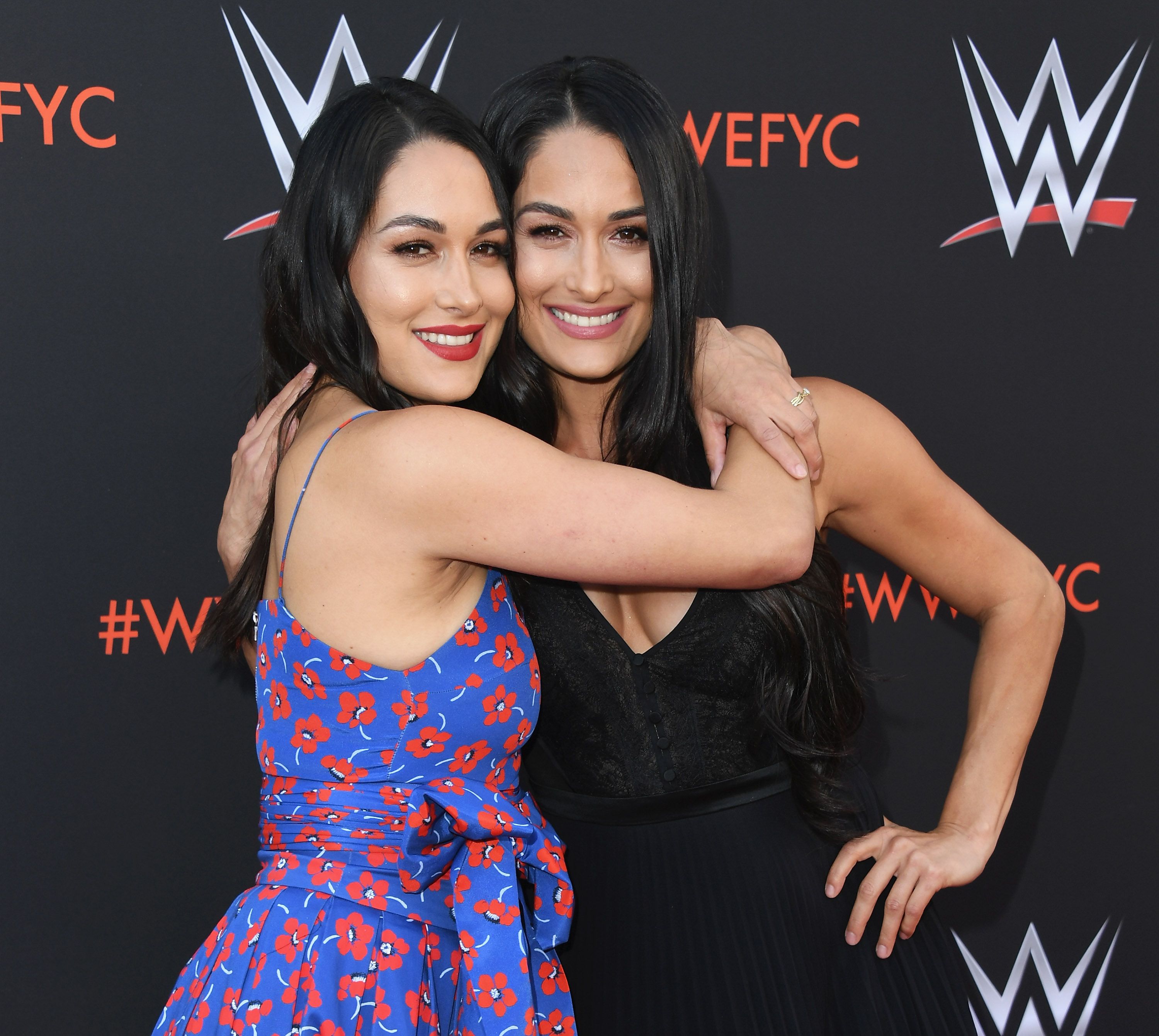 Brie Bella and Nikki Bella at WWE's First-Ever Emmy "For Your Consideration" Event at Saban Media Center on June 6, 2018 | Photo: Getty Images
The WWE star went on as she added that her little son has been in "a lot of pain," and watching him was tough for her. Brie chipped in at this point as she shared that her son, Buddy, was pretty much at the same stage.
Brie chimed in that Buddy and Matteo were like siblings as she referred to them as "spiritual twins."
She mentioned that although little Buddy, who she welcomed with fellow WWE star Daniel Bryan, showed all the signs of teething, he might not get his teeth soon.
Brie, who isn't a first-time mom, shared that her daughter, Birdie was a slow teether and the case might just be the same for Buddy. The statement left Nikki, a first-time mom concluding that her Matteo was a slow teether as well.
The happy moms went on to talk about how their tiny tots were bonding in the sweetest ways. Nikki spoke on how her son perfected his half-roll and did that to get to Buddy while they were together.
Brie chimed in that Buddy and Matteo were like siblings as she referred to them as "spiritual twins." The celebrity mom added that she left; they were becoming used to each other's presence.
While on their show, the sisters concluded that their babies were half-siblings because their moms are twins. One interesting fact is that Buddy and Matteo were born one day apart!
Since the day of delivery, both moms have been spending more time together. Nikki earlier shared that Matteo was quite content with having Buddy around because he seemed to always stay calm in the other baby's presence. She shared on the podcast:
"Every time Buddy is around Matteo, it's like Matteo's little comfort blanket. He is, he gets very calm … and they stare at each other…"
Besides being cousins and half-siblings, Buddy and Matteo seem to be experiencing the same development rates. Their 36-year-old moms made it known that their growth spurt was quite incredible while referring to the boys as "Viking babes."
Please fill in your e-mail so we can share with you our top stories!