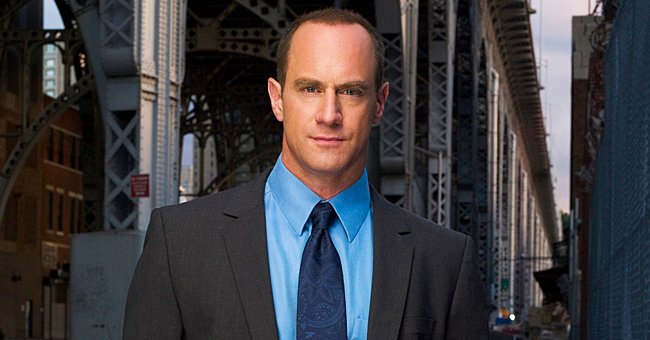 Getty Images
ET Online: Glimpse at the Cast of NBC's New Series 'Law & Order: Organized Crime'

Fans are getting closer to see "Law & Order: Organized Crime" on television, with its nearing debut. Here's a glimpse of who and what they can expect to see on the show.
NBC's crime drama is set to debut on Thursday, April 1. Christopher Meloni reprises his role in the series as Elliot Stabler, who returns to the NYPD following a personal heartbreak. His return would see him tackle Manhattan's crime organizations while trying to move on from his loss.
Despite it being a decade since Meloni and Hargitay had to act together, they picked up where they left off.
A portrait of some of the cast of "Law and Order: SVU" on set on November 22, 2019 | Photo: Getty Images
However, a decade later, Meloni's character needs to adapt to the new criminal justice system especially with the city and NYPD changing drastically.
Throughout the season, fans can expect to see him trying to rebuild his life while leading an elite task force to take down Manhattan's powerful crime organizations.
Meloni will be joined by Dylan McDermott, who stars as Richard Wheatley, Nick Creegan as Richie, Danielle Moné Truitt as Sergeant Ayanna Bell, and Tamara Taylor and Ainsley Seiger.
Before the first episode titled "What Happens in Puglia" airs, fans saw Stabler return to the "Law & Order" universe by reuniting with Olivia Benson, played by Mariska Hargitay on "Special Victims Unit" during a crossover event.
It will be Meloni's first time playing Stabler in a decade, following his abrupt exit from "Law & Order: SVU" in season 12. Although fans have been asking for him back for years, he felt it was time to return now.
"A certain piece just fell into place. For me, there were just personal things that I was like, 'you know, now is a good time.' That was it. There was nothing secret. It just was effortlessly correct."
Despite it being a decade since Meloni and Hargitay had to act together, their reunion was effortless. Their connection remained the same, and the two veterans acknowledge the good relationship between them.
It's only a matter of days before fans are hooked back into the hit show. While this season is looking promising, it was "Law & Order: SVU" that launched the franchise to success.
Meloni was a part of "SVU," and now that he gets to join in on the action again, fans are looking forward to seeing him adapt to the storyline after being gone for a decade.
Please fill in your e-mail so we can share with you our top stories!