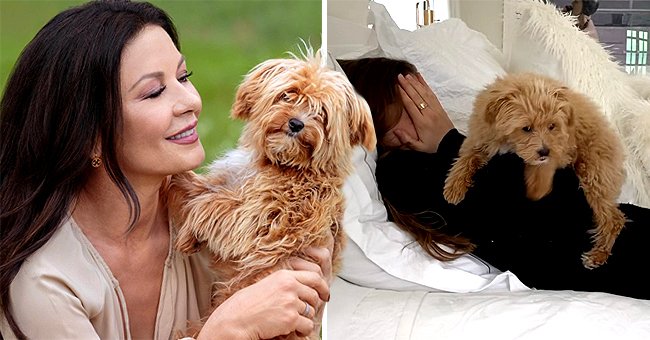 Instagram/catherinezetajones
See Rare Video Catherine Zeta-Jones Shared of Her Daughter Carys with Adorable Puppy Taylor
Welsh actress Catherine Zeta-Jones posted an adorable video on social media which showed her daughter playing with their new puppy dog. We have the cute clip below.
Catherine Zeta-Jones took to Instagram to share news of her new puppy named Taylor. She shared a short clip of her child Carys, 17, and Taylor having fun. The 51-year-old chose the perfect time to announce the latest addition to the family.
She captioned her post, "Happy Puppy Day. Taylor Douglas is seen here with my human puppy, Daughter Carys Zeta. The mom of two shared a thinking face emoji and a heart emoji along with her statement.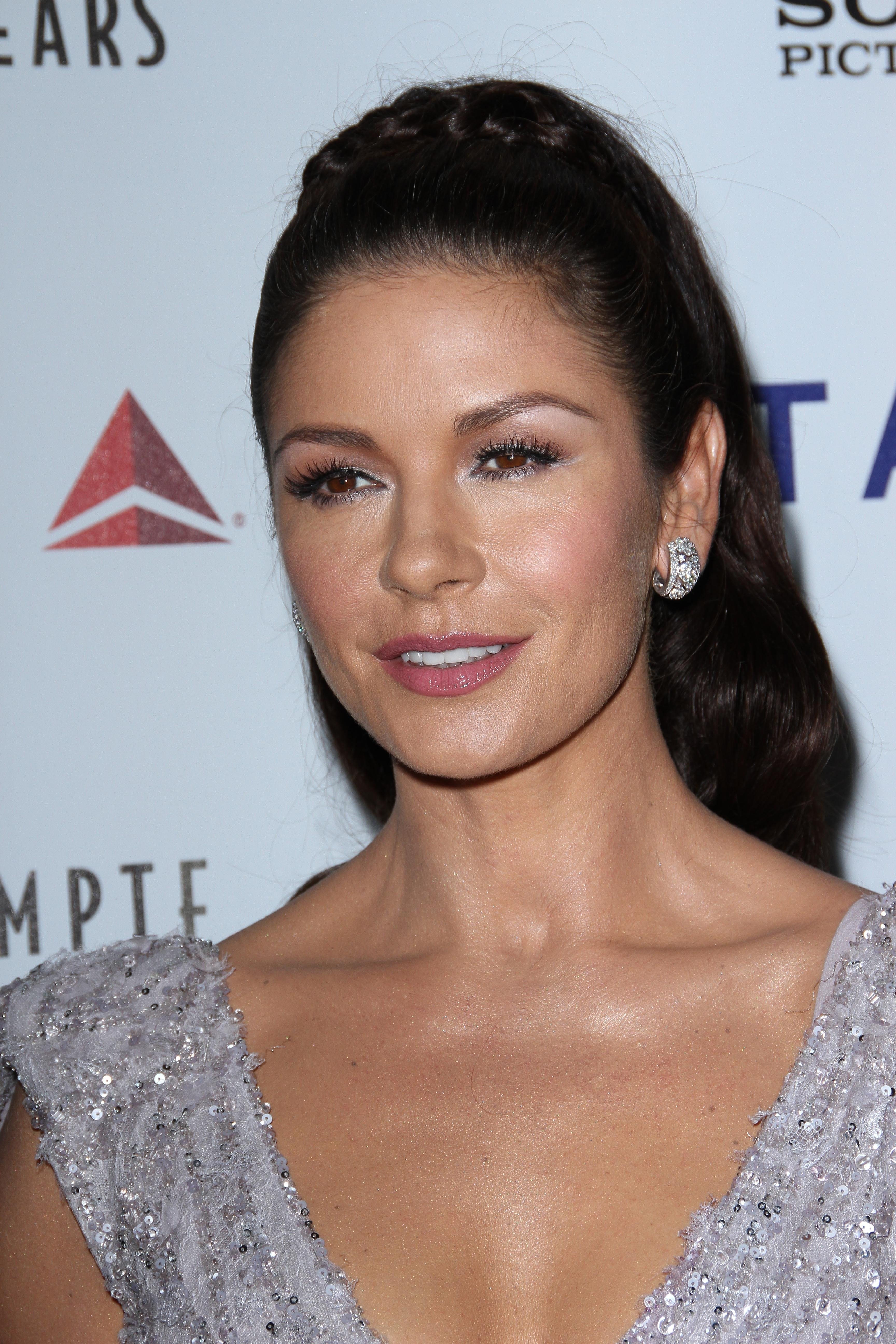 Catherine Zeta-Jones attend the 6th Annual "A Fine Romance" benefit at Sony Studios, Culver City, California, on October 15, 2011. | Photo: Shutterstock
CARYS HAVING FUN WITH TAYLOR
The footage showed Carys lying on her bed, having fun with her new furry friend. The clip starts with her covering her face while the pup pounced up and down on top of her.
Taylor appeared to enjoy ruffing her sweatshirt and even went up to her face. Carys also seemed to enjoy having Taylor playing with her as she shared a few giggles.
She wore a long-sleeved black sweatshirt with white jeans. Carys accessorized with gold jewelry and had on a ring, with small hoop earrings and a necklace.
She rested her head on a white continental pillow. Other fluffy pillows are visible from the video, and the rest of the bed is also white, while the adorable pup is brown.
Zeta-Jones introduced the new pup following her late father-in-law Kirk Douglas' death, who died last year. According to USA Today, she confirmed that the new addition to the family is a Maltipoo breed, a cross between Maltese and a toy or miniature Poodle.
One fan reportedly said that the family could use the dog now after losing their loved one. Douglas passed on February 5, 2020, at the age of 103. At the time, his daughter-in-law paid tribute to him on Instagram and wrote a heartfelt note, and shared a black and white photo of them.
Two months after his passing, Zeta-Jones shared a video of his son Michael Douglas playing hide-and-seek with the dog. According to Hello Magazine, the video showed Zeta-Jones' husband attempting to catch the puppy while he ran up and down the home.
SPENDING TIME DURING LOCKDOWN
Earlier this month, Zeta-Jones revealed how she and her husband, 76, have been spending lockdown. According to the Daily Mail, the actress revealed she and Douglas had been surrounded by their two children Carys, and Dylan.
The "Zorro" star reportedly shared that she is also getting to know the new baby boy Ryder of Douglas' son Cameron. She also divulged that she adopted her "third child," a puppy.
GRANDPARENTS AND THEIR GRANDCHILD
Since the pair are now grandparents, they were delighted to learn about their new grandbaby's arrival last year. According to Hollywoodlife, Ryder is Douglas' second grandchild.
His wife happily reacted to the baby announcement and photo shared by Cameron on Instagram in December 2020. Ryder is Cameron's second child, and his grandparents reportedly responded with ecstatic comments following the news of his arrival.
Please fill in your e-mail so we can share with you our top stories!