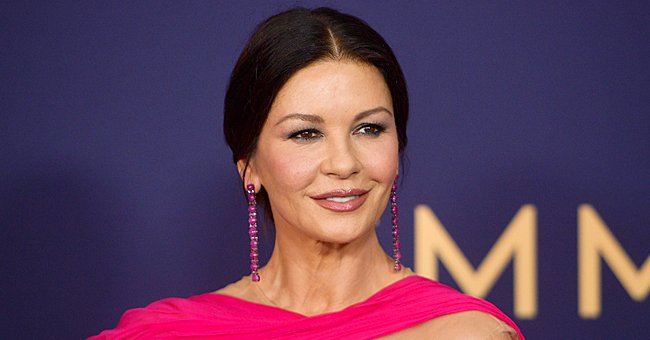 Getty Images
Catherine Zeta-Jones Celebrates International Women's Day with a Rare Photo of Daughter Carys

Catherine Zeta-Jones took to Instagram to celebrate her only daughter Carys on International Women's Day and shared a rare snapshot of the 17-year-old.
Catherine Zeta-Jones celebrated International Women's Day by honoring her daughter Carys. The 51-year-old left a heartfelt message along with the post.
"To my darling daughter Carys on International Women's Day, may the force be with you always. I love you," she captioned her post along with a heart emoji.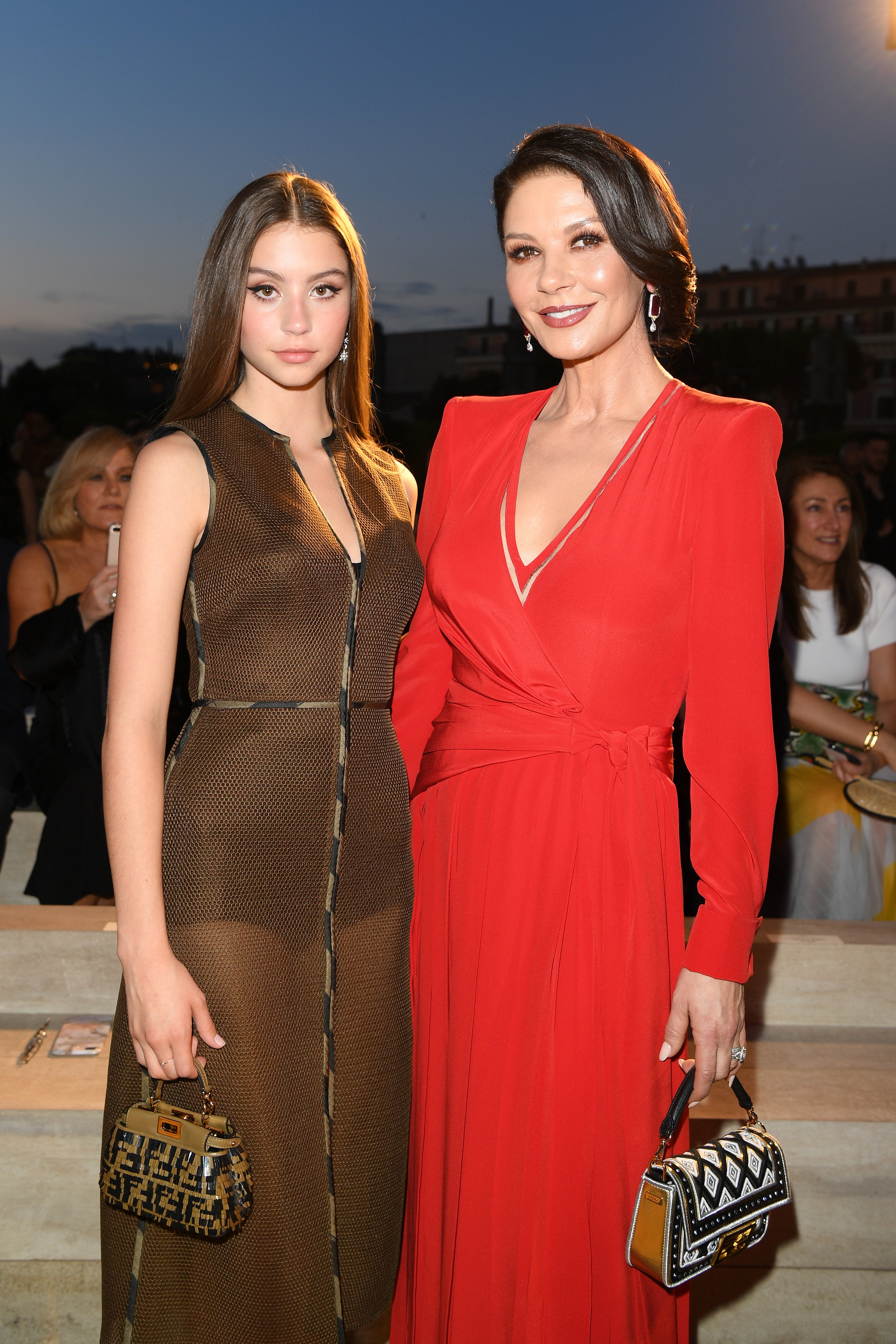 Catherine Zeta Jones and Carys Zeta Douglas attend the Fendi Couture Fall Winter 2019/2020 Show on July 04, 2019 in Rome, Italy | Photo: Getty Images
The picture showed a headshot of Carys, who posed with a hand under her chin. She looked the other way on the selfie and offered a subtle smile.
Carys had her messy brown curly hair down in a side-parted hairstyle. It appears she took the snapshot on the beach and wore a necklace for the outing.
Her mom's 3.6 million followers were left speechless, and the majority shared heart emojis on the post. One Instagram user complimented Carys and said she is beautiful.
Another follower said, "She's a special lady, that's for sure." A third user mentioned that Carys looked just like her father and added she is a copy and paste.
According to Hello Magazine, Zeta-Jones posted a snapshot of them at a VIP event taken before the pandemic. "The Terminal" star and her family are reportedly spending quality time in Irvington, New York, amid lockdown.
During her appearance on "Live with Kelly and Ryan" on Tuesday, she spoke about her family's living situation during the ongoing pandemic. Zeta-Jones shared her son is in college, and her daughter is away at school and admitted to being a homebody when they are around.
Last month Zeta-Jones posted another nostalgic picture featuring her lookalike daughter Carys. The throwback snap was from the set of their Fendi campaign back in 2019.
At the time, the mother and daughter duo were in Rome. Carys reportedly towered above her mom as she leaned on the wall outside the city center, dressed from head-to-toe in Fendi.
In an Instagram Live last year, her mom got candid about how they all spend time together. Zeta-Jones reportedly revealed that they had fun playing games together while respecting each other's space at the same time.
Opening up about what they were up to, she said they played cards, Monopoly, and had three meals a day. She jokingly added they had not killed each other.
While the doting mom and her husband, actor Michael Douglas are still raising their kids, they also happen to be grandparents. Douglas' oldest son Cameron welcomed his second child in December, and his stepmother (Zeta-Jones) and his father were overjoyed.
Cameron announced the news of his baby boy named Ryder on Instagram at the time. He shares Ryder and his big sister Lua with his wife, Viviane Thibes.
The grandparents reacted to the news of the baby's arrival with ecstatic comments as they laughed at Lua's facial expression. The 3-year-old did not look thrilled about her brother's arrival.
Please fill in your e-mail so we can share with you our top stories!