Diana Ross' Granddaughter Jagger Enjoys Big Sister Duties Sitting in a Crib with Brother Ziggy
Diana Ross' granddaughter Jagger recently assumed babysitting responsibility for her younger brother, and a video of her carrying out her duties as a big sister was shared via social media.
Diana Ross' granddaughter Jagger takes her responsibility as big sister seriously. A short video clip captured the cute girl sitting inside her baby brother's crib.
She sat down in the moderate-sized wooden cot with her two legs stretched out in front of her. Her little brother Ziggy Blu was laid out on his back inside the crib as well.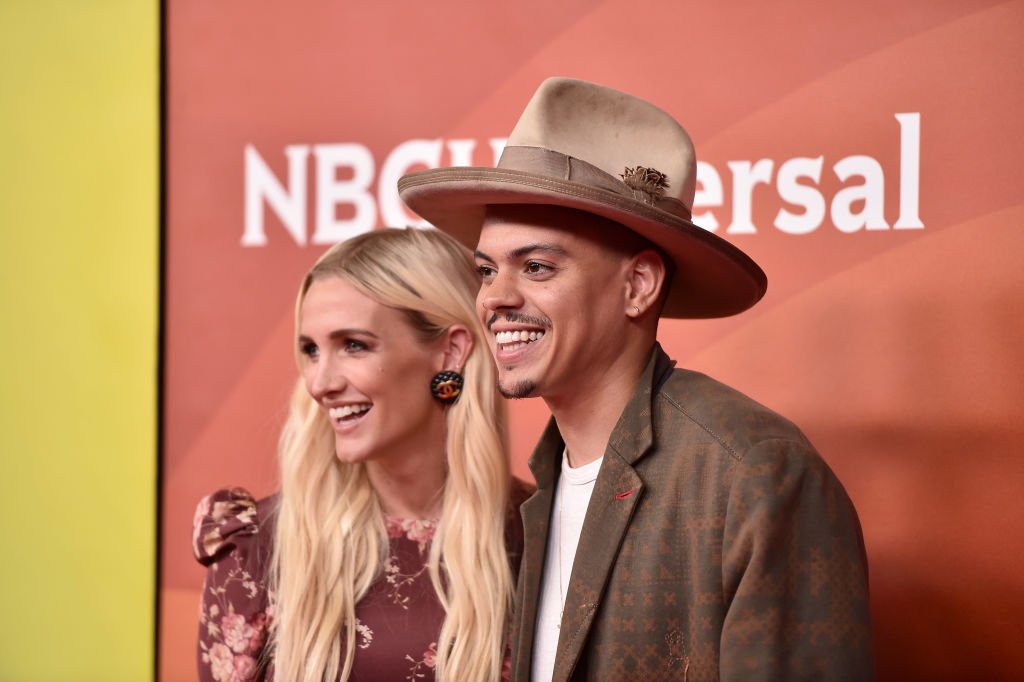 He had a curious look on his face as he stared at the camera, which was most likely being held by their mother, Ashlee Simpson. Ziggy was dressed in a grey onesie while his sister wore a pretty dress and a pair of pants.
Their mother tagged the footage with a subtitle that revealed they were having a "party in Ziggy's crib"— literally. He didn't seem to mind, though, more interested in knowing what was going on than why it took place in his crib.
Jagger and Ziggy are Diana Ross's grandchildren by way of her son Evan Ross and his wife, Ashlee Simpson. Jagger was born in 2015, while Ziggy followed towards the end of 2020.
When Jagger learned that she would have a younger brother, she wasn't too pleased— the little girl allegedly broke down during the gender reveal. 
The wedding was held in Diana's Connecticut estate, and it was attended by exactly 200 people.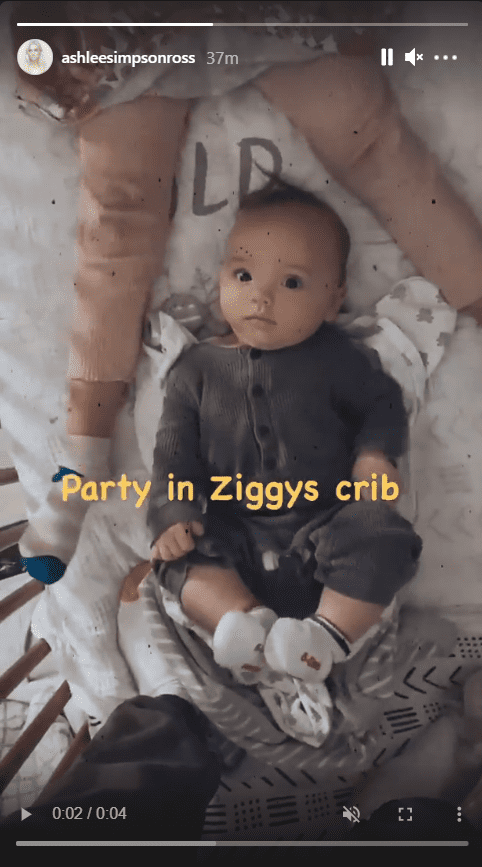 All that changed when she met the little bundle of joy, and now she is content to swamp him with kisses while watching over him. She has had help— they both have an older stepbrother called Bronx Mowgli.
Bronx is a product of Ashlee's former marriage to Pete Wentz. They were married between 2008 and 2011. She found love again in Evan, and the pair tied the knot in 2014 in a wedding ceremony that went "perfectly," according to Diana.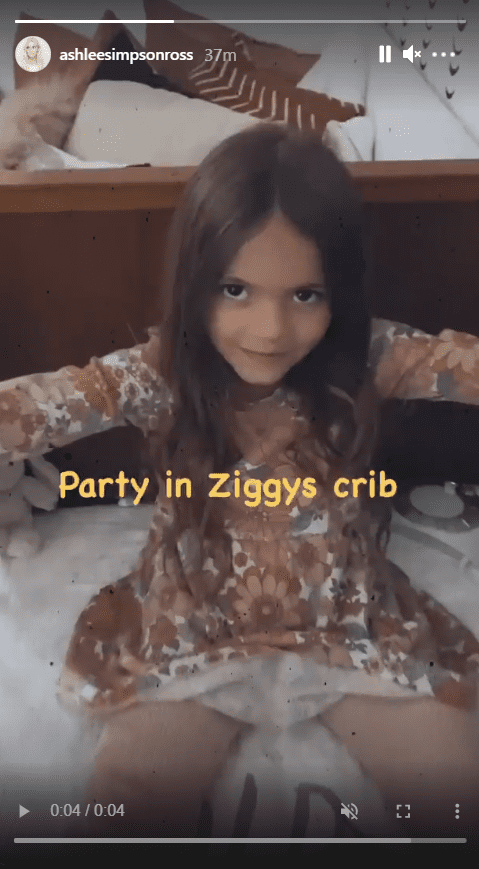 The musical icon played a huge role in the ceremony's success— not only did she sing at the event, but she also officiated the whole thing. The wedding was held in Diana's Connecticut estate.
It was attended by exactly 200 people, many of whom traveled from halfway across the world just to honor their invitation. Several years later and the pair are still very much in love.
The previous year saw their love for each other and their children grow by leaps and bounds thanks to the pandemic that brought the world to its knees.
Evan spent most of the lockdown with his wife and kids taking one day at a time and cherishing the life they live, knowing that many were losing theirs in different parts of the world.
Things are better now with the advent of the vaccines, but it will take some time for everything to return to normal. Still, folks can rest assured that the worst of the storm has passed.