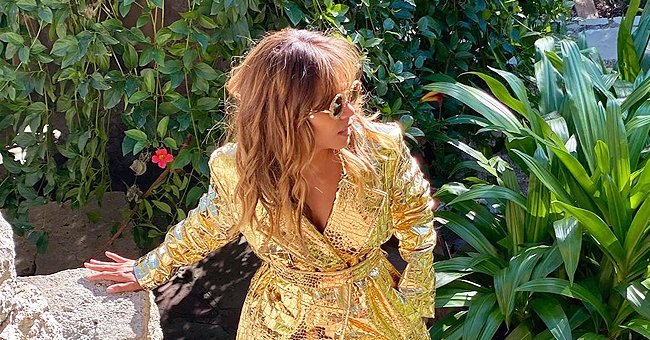 Instagram/halleberry
Halle Berry Displays Major Leg Walking up a Staircase in a Gold Snake-Print Coat & Sunglasses
Halle Berry went all out to dazzle her fans as she displayed her leg while walking up a staircase in a gold snake-print coat paired with sunglasses.
It will be hard to doubt that Halle Berry is not the pioneer of a pretty moms club if it ever exists. The mother of two quips up brilliant styles and patterns on and off the red carpets.
Even when she is in the confines of her home, the actress often dresses up in eye-catching outfits. That is not all, she effortlessly pairs it with vogue-worthy model poses.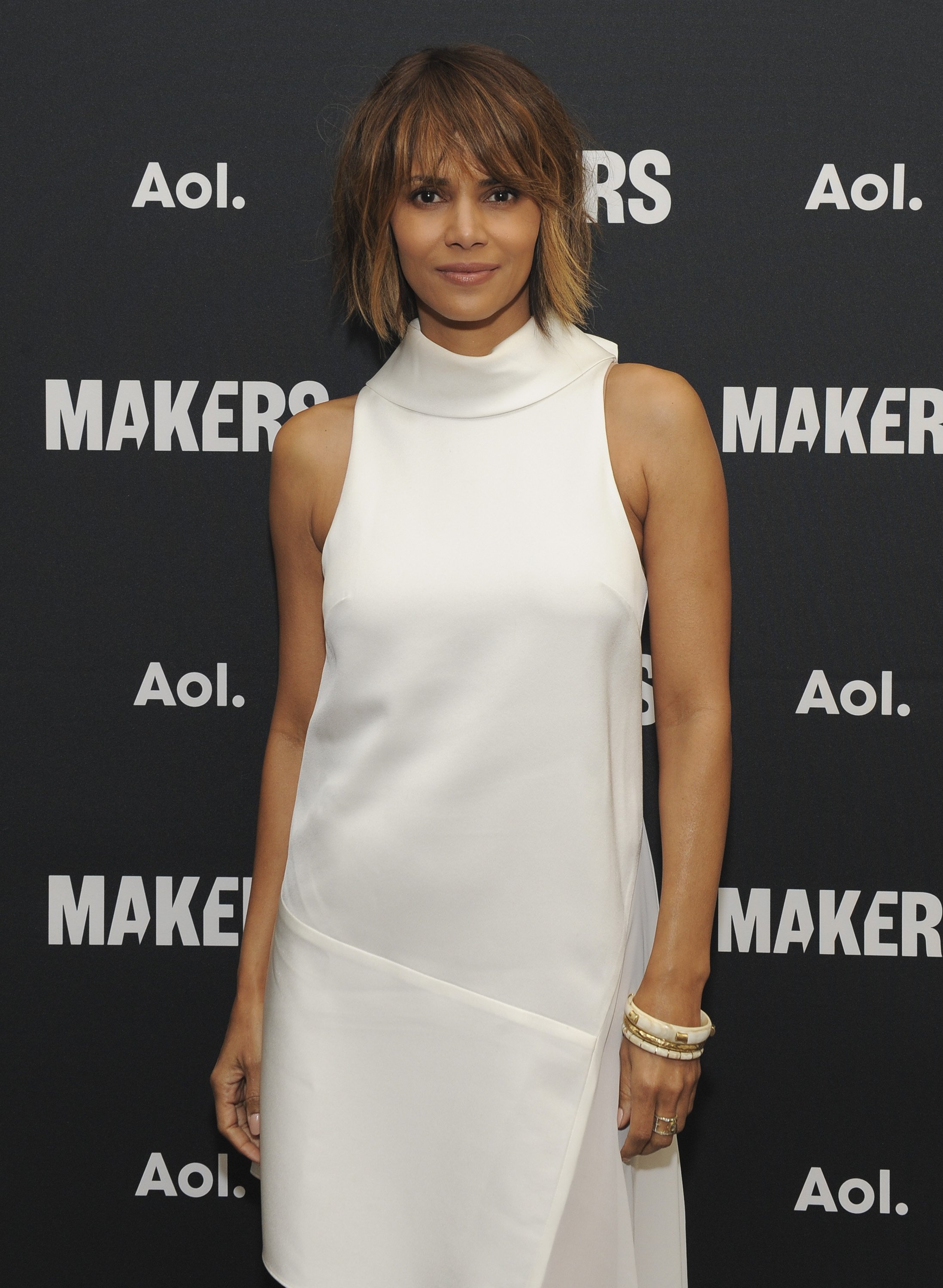 Halle Berry attends the 2016 MAKERS Conference Day 2 at the Terrenea Resort on February 2, 2016 in Rancho Palos Verdes, California | Photo: Getty Images
Not long ago, Berry thrilled her fans to a sparkling view, literally! She shared a photo that showed her rocking a bright gold animal print jacket with a belt.
She paired the look with colorful shoes and posed her fit physique by flaunting her toned legs walking up a staircase. The actress's gaze was focused away from the camera while one of her hands fitted gently on a huge rock by the side of the staircase.
Berry's other hand was tucked into the pocket of her glittery jacket. Another noticeable detail staring in her audience's faces was her curly brown-hair that ran past her shoulders.
The hair fringed on top of the 54-year-old's forehead, meeting seamlessly with the round-frame dark sunglasses rocked by the mother of two.
The 54-year-old is navigating motherly duties, stylishness and still manages to keep head strong career-wise.
It was not certain whether she had make-up on or carried a natural look. Still, fans were intrigued by the closet selection, accessory, and groomed physique of a woman over 50.
Amid Berry's red-carpet glow, the celebrity opted for a garden of plants as the background where she struck her pose and was photographed in. She titled the shot:
"HB and the B stands for…"
The Hollywood star's jacket appears to be a trendy look being rocked by popular women. Shortly after her post, a blog post featured the actress alongside two others, Laura Govan and Claire Sulmers, rocking the animal print golden attire.
In the past few weeks, Berry's fans have been treated to scintillating posts of the celebrity floating her legs and body. It is no news that she is a fitness addict and is obsessed with preserving her health and weight.
The mother of two even has her wellness platform, Re•spin, and has newly partnered with FitOn, a fitness app, to promote and inspire fitness among her fans by showcasing her routines.
When it comes to doting on them online, Berry never disappoints. Her firstborn recently turned 13, and to celebrate the big day, she shared a sweet message to the young teen in a post.
The 54-year-old is navigating motherly duties, stylishness and still manages to keep headstrong career-wise. Sources have it that she is set to star in a Mark Wahlberg production, "Our Man From New Jersey," an upcoming spy film.
Please fill in your e-mail so we can share with you our top stories!