Halle Berry Stuns With a Serious Facial Expression While Rocking a Black Hoodie — See Comments
Halle Berry struck a fierce pose that got her Instagram followers' attention. Berry served us with such a ferocious vibe and looked strikingly beautiful on her post.   
Halle Berry stunned with a serious facial expression while rocking a black hoodie. Berry posted an up-close snapshot with wet hair popping up from under her hood.
The model had her left hand above her head as she posed, giving a side-eye. Berry posed, sitting down behind a wall as a part of her knee showed.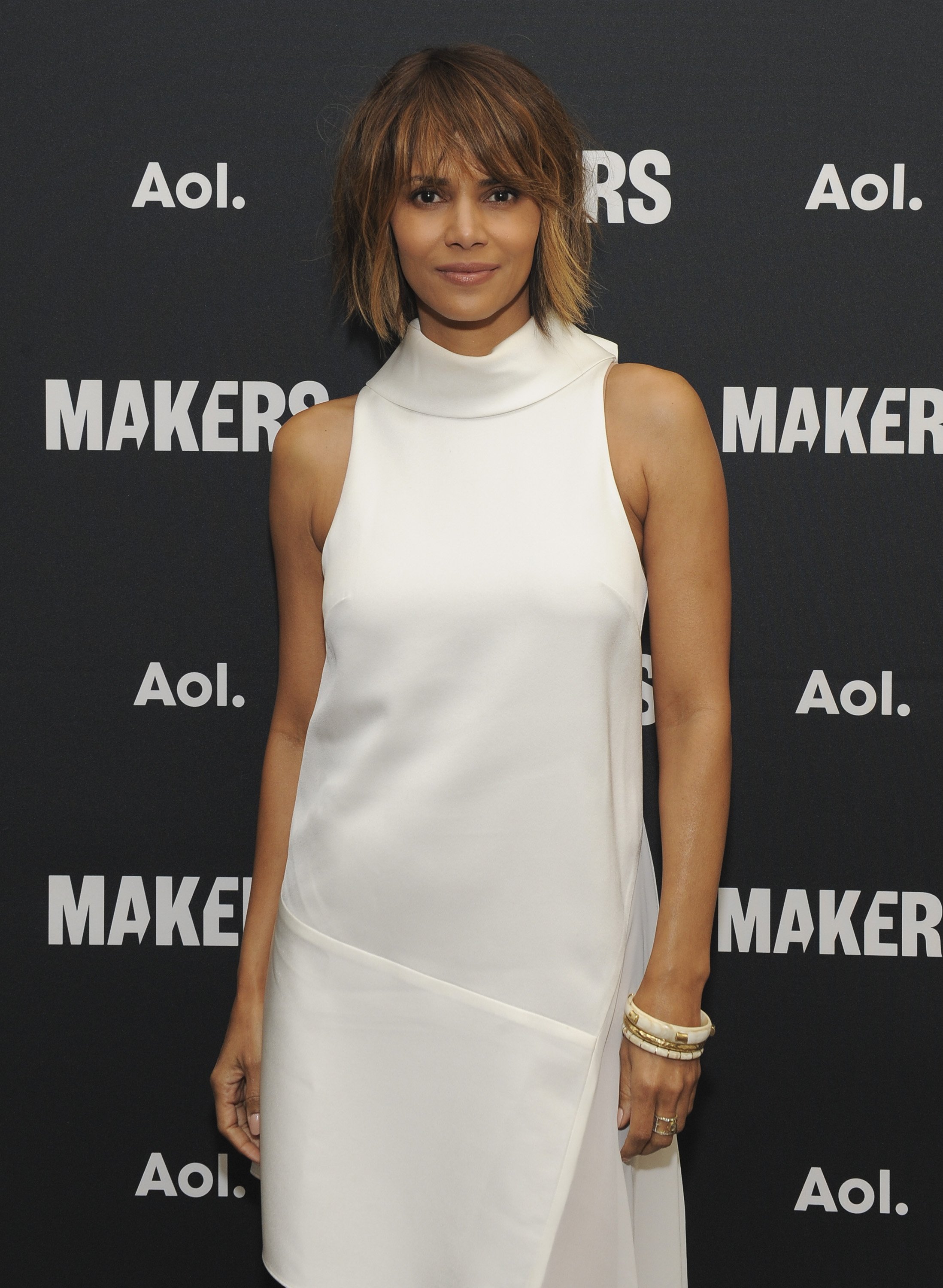 "So ready for #UFC257…the notoriousmma v @dustinpoirer match up is gonna be insane, not to mention my homegirl @jessicaevileye will be battling it out w @badmofo _jojo! You all truly do not want to miss.." she captioned the post.
One fan commented and said that she looks rather upset than anything else. "Truth is, it looks like you ready to get in the ring yourself. So I zoomed in on the photo, never seen you look so angry. Anything I could do to make you smile?" a fan wrote.
Others praised the "Catwoman" actress, "Absolutely! And I can't wait to see you in the ring on Bruised," said one Instagram user with seven fire emojis. "Another added, I'm watching allll the prelims!!!"
Berry's fans appear to be very curious as she also shared another snap recently showing her foot. The actress' shared a photo taken from inside her bed showing her foot under her blankets.
The image made fans question whether it was her boyfriend Van Hunt making an appearance, but it was, in fact, a statue that she has in her bedroom. Berry posted the picture back in February 2019.

The "Extant" star also sported a workout attire last year in December as she showed off her great figure. The snap showed Berry and alongside a celebrity trainer Peter Lee Thomas in the middle of a studio.
Berry flaunted her figure in a black and white outfit. On her upper half, she wore a scanty bra with a tight band that was snug on her ribs, and it had a set of straps that left her muscular arms exposed, and a tease of her trim abs was in view.

For a working mom of two, Berry has made sure that her body remains in good shape. "I have made it my mission to find time in the day to exercise, get work done, and be a mom," she told People.
The "Kidnap" star opened up to the outlet about her health and wellness platform re-spin. Berry shared how she also prioritizes her mental and physical wellbeing while juggling work and being a mom of two.
The model is a mother to a 7-year-old son named Maceo-Robert and daughter Nahla Ariela, twelve years old. Talking about being physically active amid the pandemic, she said:
"I think during Covid, it's been easy to forget the time in our day to be active because we just cannot do the things that we used to do."
The Oscar winner keeps fit while at home by using re-spin products like Yoga Wheel, Weighted Jump Rope, and a Journal on Joy. Berry shared that she created the Journal on Joy as a tool to remind people of what brings them joy.