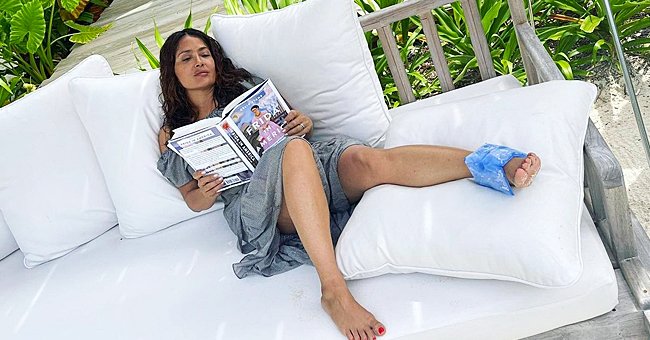 Instagram/salmahayek
Salma Hayek, 54, Shows Her Leg Propped-up after She Sprained Her Ankle — Here's What Happened
Fans wished Salma Hayek well after she recently shared a gorgeous Instagram photo relaxing outdoors with an ice pack around her ankle sprain.
Actress Salma Hayek may be aging backward. At the age of 54, the actress still looks breathtaking and keeps her hour-glass figure in shape, as seen in her several gorgeous Instagram posts.
The Mexican actress keeps her fans updated with her life and usual activities through social media, often posting throwback photos of herself or with friends during memorable events.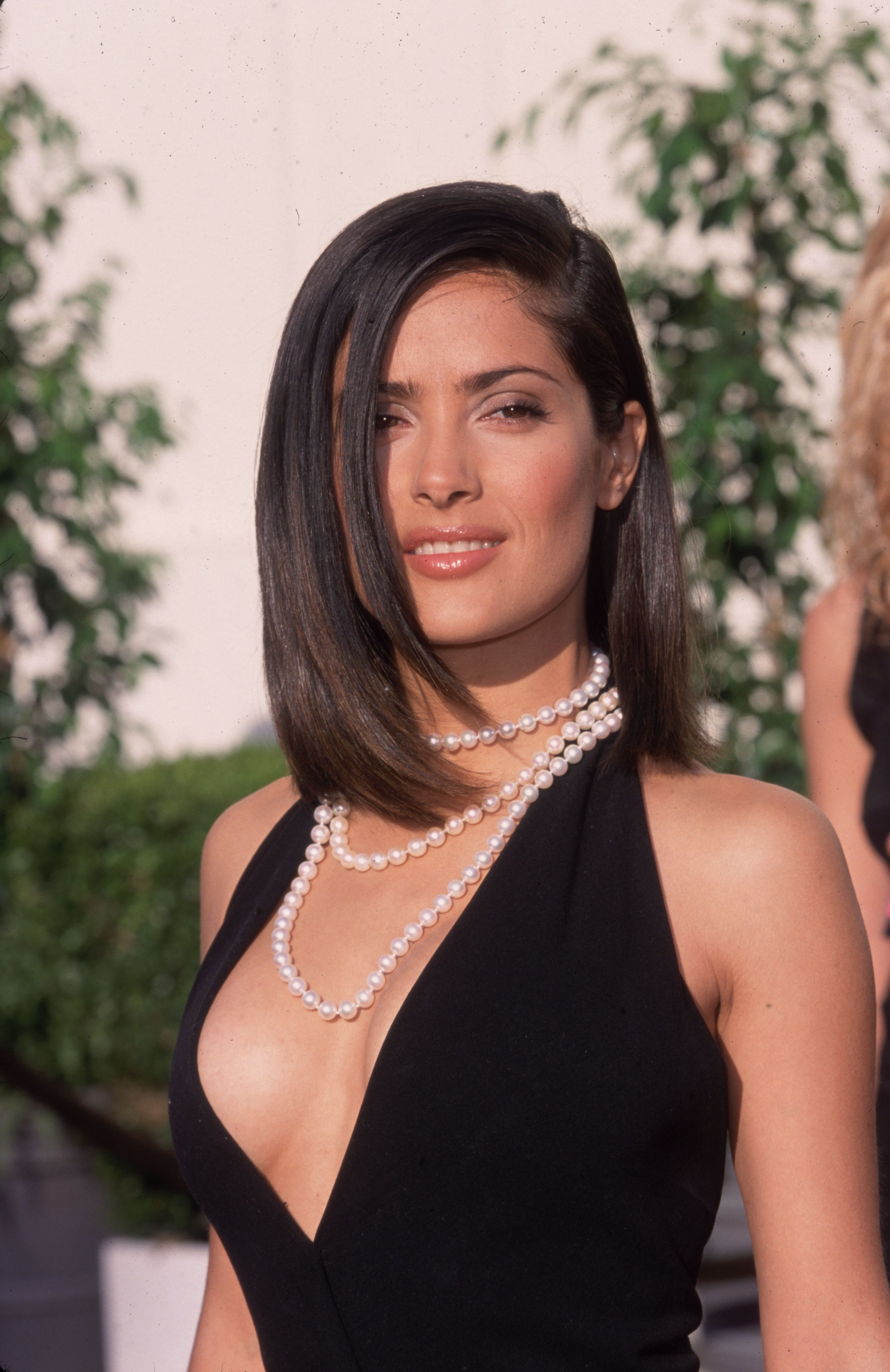 Salma Hayek during the 6th Annual Blockbuster Entertainment Awards, Shrine Auditorium, Los Angeles, California. | Source: Getty Image
On Tuesday, Hayek posted another snap on Instagram, revealing that she had a foot injury. The "From Dusk Till Dawn" star looked relaxed while lying on an outdoor couch, with her foot above an oversized throw pillow with an ice pack. She captioned the post:
"Nothing like reading a book about #fridakahlo when you sprain an ankle."
The 54-year-old looked beautiful in a gray dress with her natural curls lose while reading the book "Frida in America," whose titular character she also portrayed in the different movie "Frida."
Although not confirmed, the actress seemed to be on vacation as traces of white sand appeared in the photo. Over the weekend, the actress also posted a photo of herself by the vast sea.
She revealed that her friend's house had many beautiful rooms, including Hayek's walk-in closet with many luxury brands.
The "Bliss" star flaunted her curves while rocking a maroon one-piece swimsuit with a low front cut, showing ample cleavage. Hayek also put her toned legs on display, posing with one tiptoed.
Hayek's Instagram usually sees many swimsuit photos, which the actress previously said to be freeing. However, she did admit that the quarantine had been placing her in a difficult position to lose weight. She shared:
"I'm glad I took a lot of pictures, I have no shame on it, because it was the first week of vacation."
The "Grown Ups" star has shared many different types of swimwear in her posts, including a black spaghetti strap one-piece, a bright red suit with a matching cover-up, and a brown two-piece with tie details.
Hayek, who is married to a billionaire businessman and CEO of luxury goods company François-Henri Pinault, resides in their luxurious London mansion, which boasts of a wooden staircase with a cream-colored carpet.
Actress Tiffany Haddish had the pleasure of staying in Hayek's home during a press tour for her movie, "Like a Boss." She revealed that her friend's house had many beautiful rooms, including Hayek's walk-in closet with many luxury brands.
Their mansion's design comes as no surprise as the couple owns several homes worldwide, including a Bel Air house in California worth £12.6 million that once belonged to Vidal Sassoon.
Please fill in your e-mail so we can share with you our top stories!