Instagram/bravoandy. | Instagram/khloekardashian
Andy Cohen Explains How to Pronounce Khloé Kardashian's Name Properly — See Khloé's Reaction

Andy Cohen revealed the actual pronunciation of Khloé Kardashian's name, which the reality star responded to on her Instagram story.
Different names come with different pronunciations, but sometimes, celebrities no longer correct their friends or fans and stick to what the vast majority already knows as it has become part of their branding.
For the Kardashians, a wildly popular family whose names are probably known in every country, names have been said repeatedly in interviews, shows, and on social media. However, it was only recently that one of their names was pronounced incorrectly.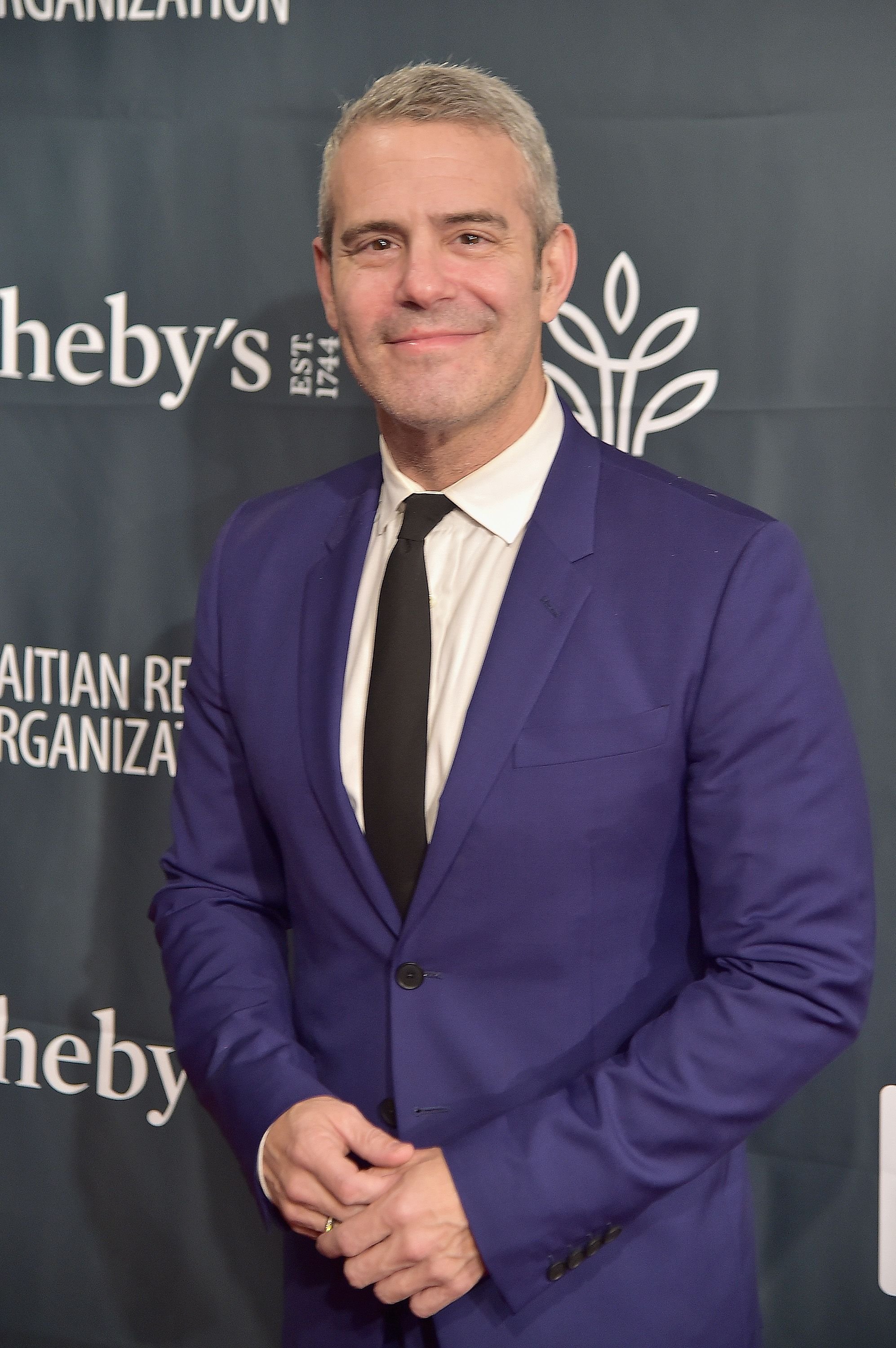 Andy Cohen during "Haiti Takes Root: A Benefit Dinner & Auction to Reforest & Rebuild Haiti" at Sotheby's on May 5, 2017 in New York City. | Source: Getty Images
During Andy Cohen's interview on "The Tonight Show Starring Jimmy Fallon," he revealed the correct pronunciation of Khloé Kardashians name, which everyone has been saying incorrectly.
"Keeping Up With The Kardashians" has indeed shown several surprising turns of events since it first premiered in 2006.
According to the television personality, the reality star's name is pronounced as Khlo-ay because of the accent over the letter e in Khloé. He proceeded to narrate his visit to the Kardashian household and shared:
"I walked in and I go, 'Khlo-ay,' and the other women go, 'Excuse me?' And Kris said, 'Yeah, that's actually really how it's pronounced.'"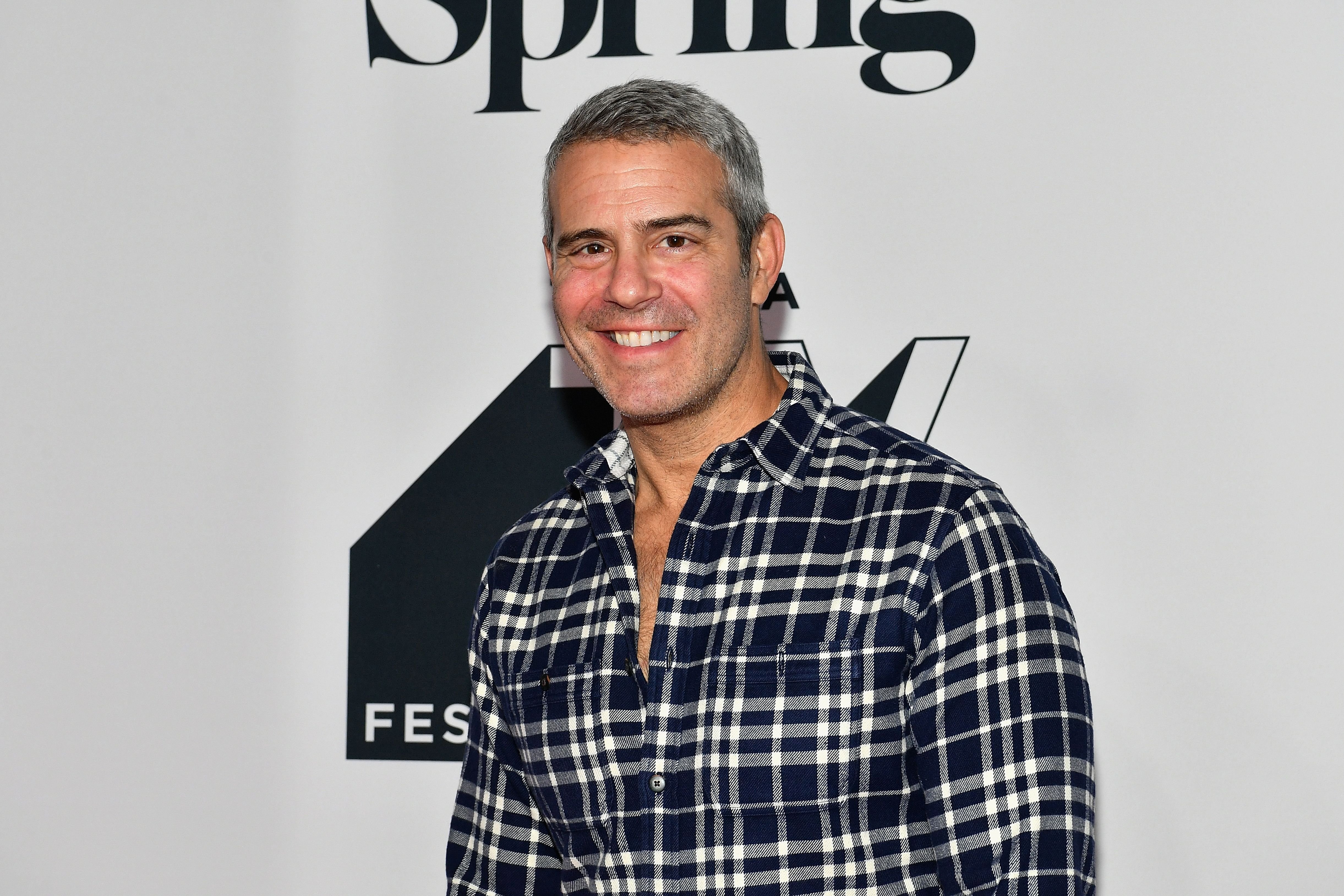 Andy Cohen during the Tribeca talks panel during the 2018 Tribeca TV Festival on September 23, 2018. | Source: Getty Images
Shortly after, the "Keeping Up With The Kardashians" star gave Cohen a shoutout on Instagram with several heart emojis. In his interview, the "Watch What Happens Live" star also talked about the series of screenings he went through to get into the famous home.
Cohen revealed several gates he passed before reaching the residence and needed to have a COVID-19 test before meeting the Kardashian family for the limited series, "For Real: The Story of Reality TV."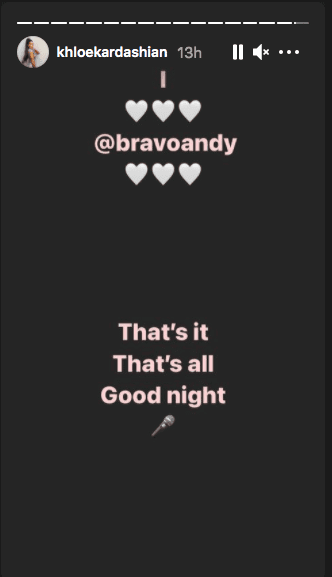 Screenshot of Khloe Kardashian's Instagram story. | Source: YouTube/KhloeKardashian
"They were amazing," the host described the Kardashian family. "They looked so beautiful and they're all casually hanging out on these swings behind Khloé's house. It was wild," he added.
Previously, while talking about his soon-premiering show, Cohen noted that reality series are special because of how relatable the characters are and how unpredictable the story flows.
"Keeping Up With The Kardashians" has indeed shown several surprising turns of events since it first premiered in 2006. Sadly, this year marks the show's last season after nearly two decades.
In the last trailer, fans got excited over a possible Kourtney and Scott Disick reunion. Fans were also stunned to hear that Khloé wants another child with Tristan Thompson, despite his cheating scandal.
Please fill in your e-mail so we can share with you our top stories!