Daniella Pick Is Quentin Tarantino's Wife Who Is 20 Years Younger — Get to Know Her
Iconic director of "Pulp Fiction," "Kill Bill," and "Inglourious Basterds" Quentin Tarantino married a stunning Israeli singer and model, Daniella Pick Tarantino.
Quentin Tarantino's daring and outrageous directing style and the powerful stories he chooses to tell have transformed cinema. For the last 28 years, since the release of "Reservoir Dogs," Quentin has been in the public eye, and so has his love life.
Over the years, the iconic director dated comedienne Kathy Griffin, fellow Academy Award-winning director Sofia Coppola, and Academy Award-winning actress Mira Sorvino, but no one persuaded him to settle down until he met Daniella Pick.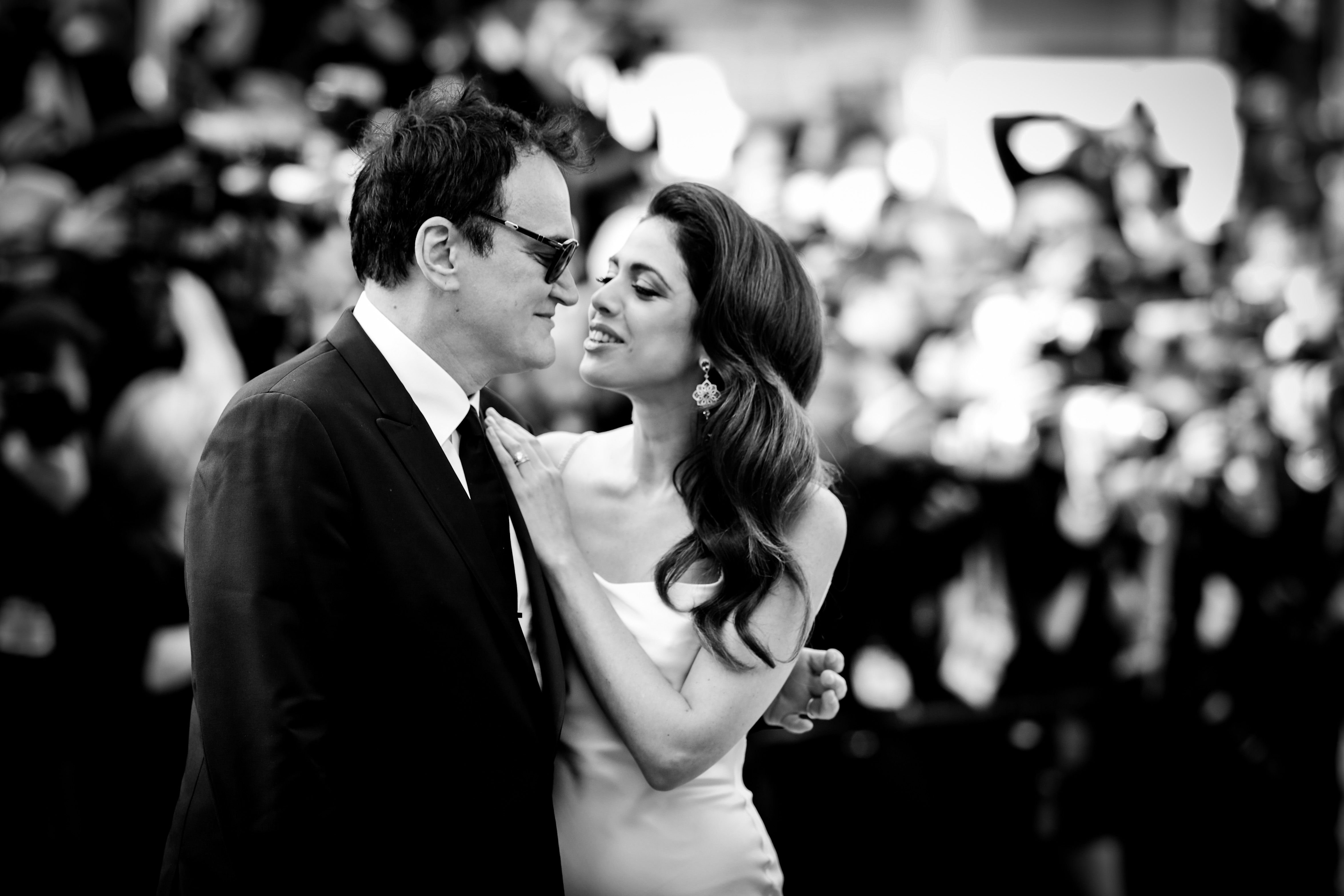 MEETING DANIELLA PICK
In 2009, Quentin traveled to Israel to promote his film "Inglourious Basterds" when he met Daniella Pick, a singer and model and the daughter of an Israeli pop star, Svika Pick. The two started dating, but the relationship was short-lived.
Seven years later, in 2016, the duo reignited the romance, and in 2017, Quentin proposed to Daniella. One of Hollywood's most famous bachelors finally surrendered to love and marriage.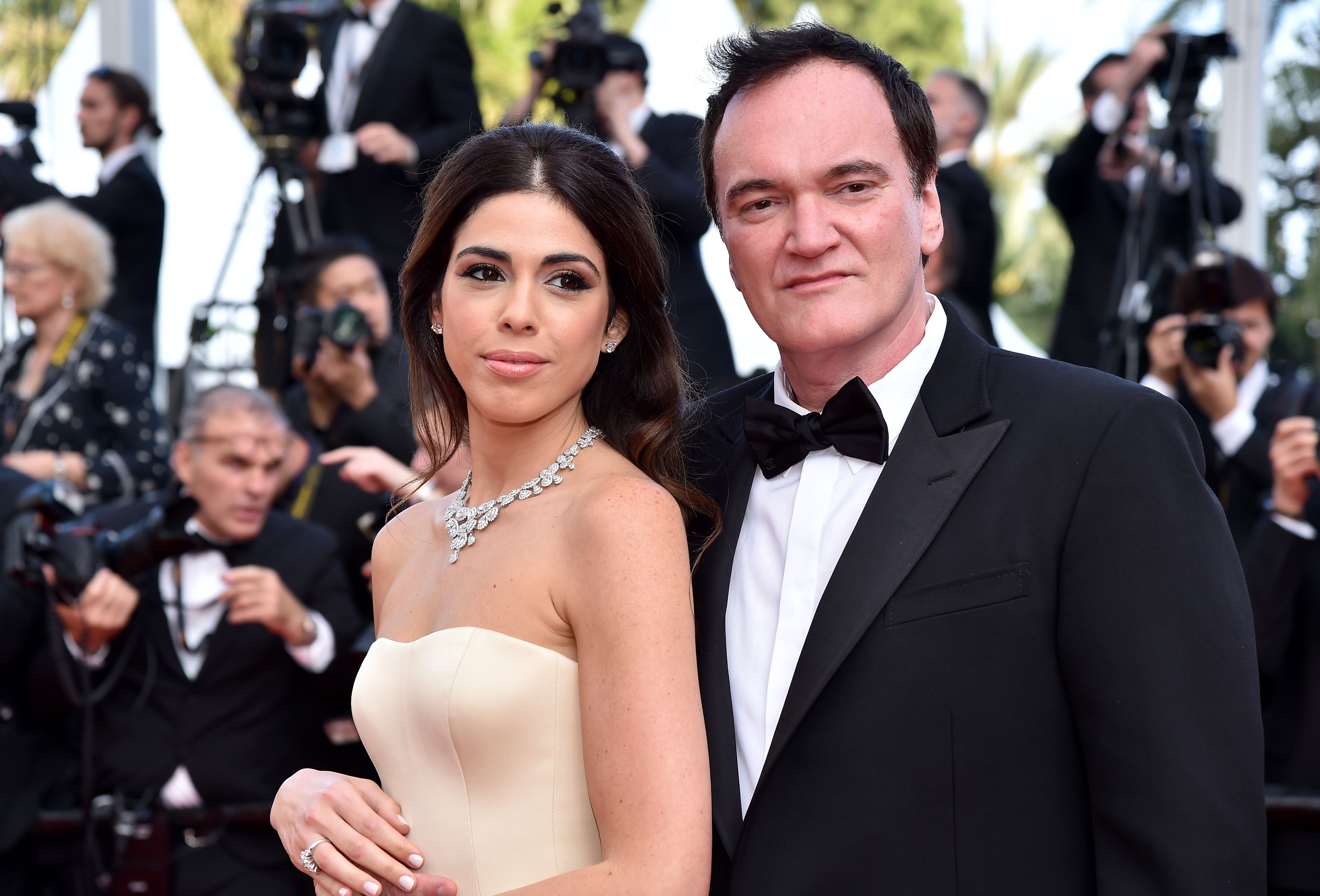 THE WOMAN WHO "CAUGHT" TARANTINO
Daniella grew up in the world of music, theater and film. Her father, Svika Pick, was one of Israel's biggest pop stars in the 70s and wrote several hit songs, including "Diva," a winner of the  Eurovision Song Contest.
Daniella and her sister Sharona followed in their father's footsteps and sang together as The Pick Sisters. A successful model, Daniella eventually launched her own solo career and charted several hits in Israel.
Quentin had announced in early 2019 that his 10th movie, "Once Upon a Time in Hollywood," would be his last.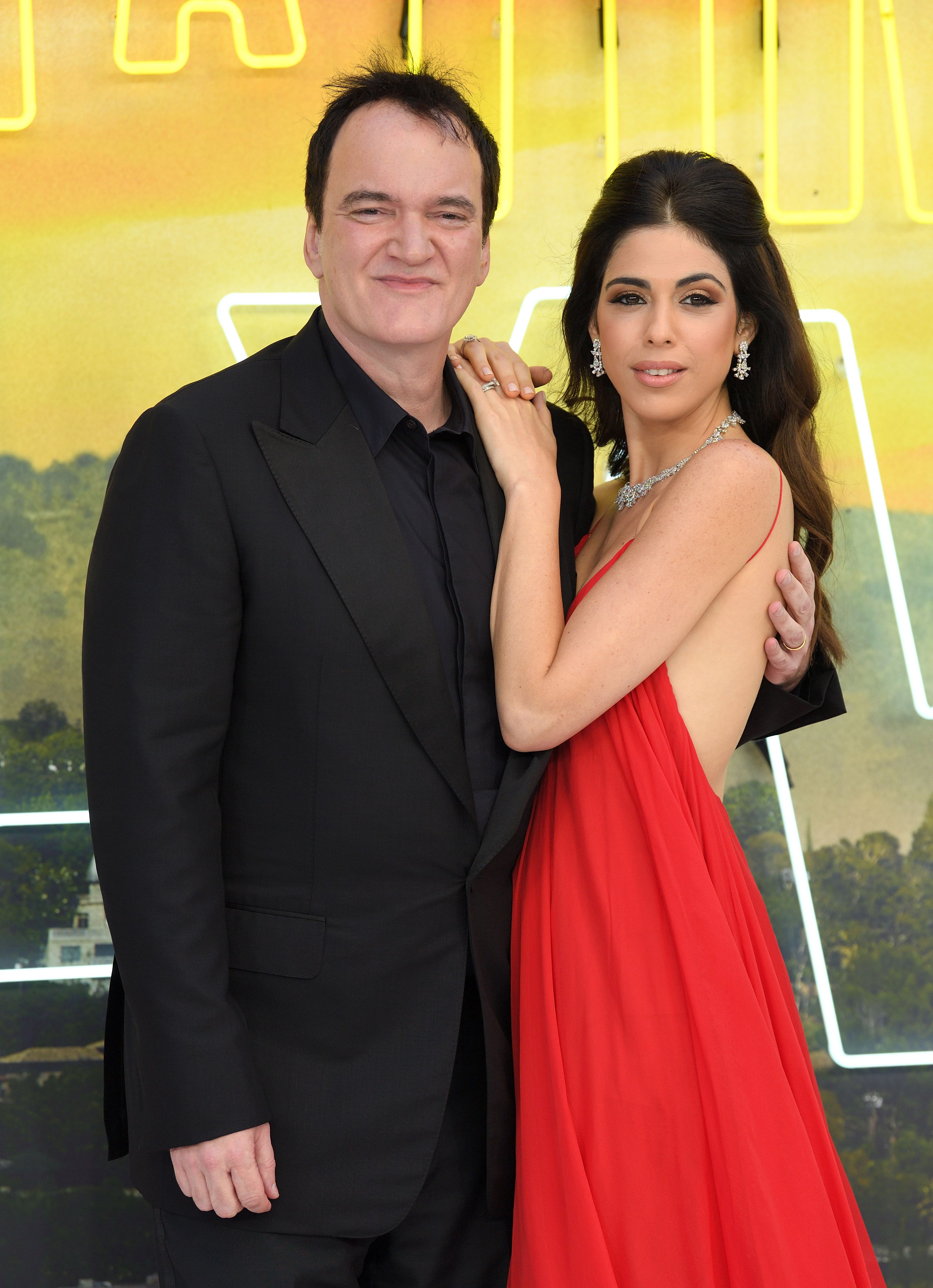 ENGAGEMENT
The couple celebrated their engagement by throwing a party in New York attended by many of Quentin's actors from his movies, like Uma Thurman, Bruce Willis, Samuel L. Jackson, and Diane Kruger. Actor Harvey Keitel said:
"When you make a movie like 'Inglourious Basterds,' not only did you get an Oscar but you got Daniella."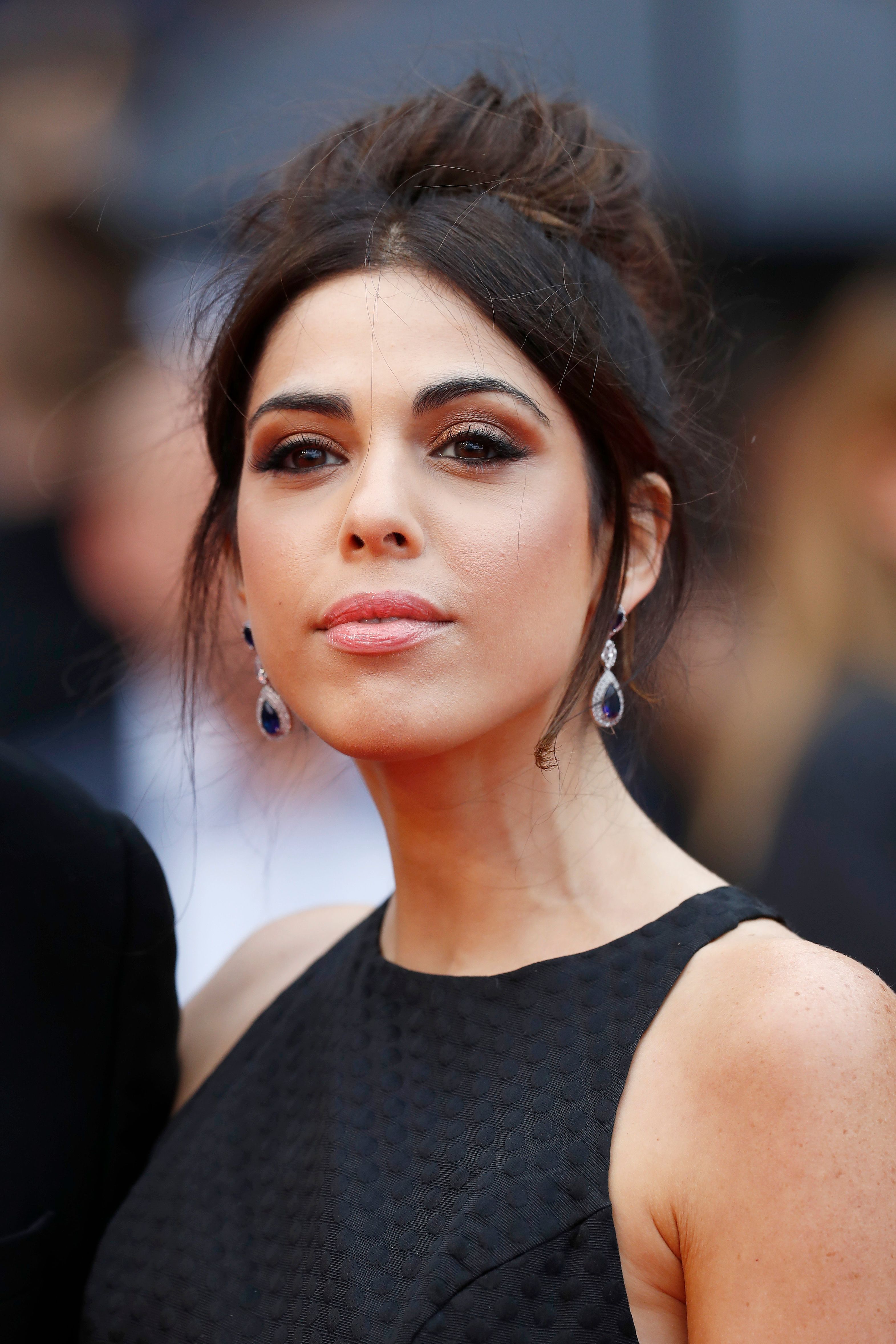 THE WEDDING
In contrast with the exuberant engagement party, the wedding was intimate, attended only by 20 guests, mostly family and a handful of close friends, which included actors Harvey Keitel, Tim Roth, and Eli Roth. 
Daniella wore a stunningly simple white satin sheath with diamanté-encrusted straps by Dana Harel and a delicate diamond head-band by Keren Wolf in her up-swept dark locks. She carried a bouquet of white roses.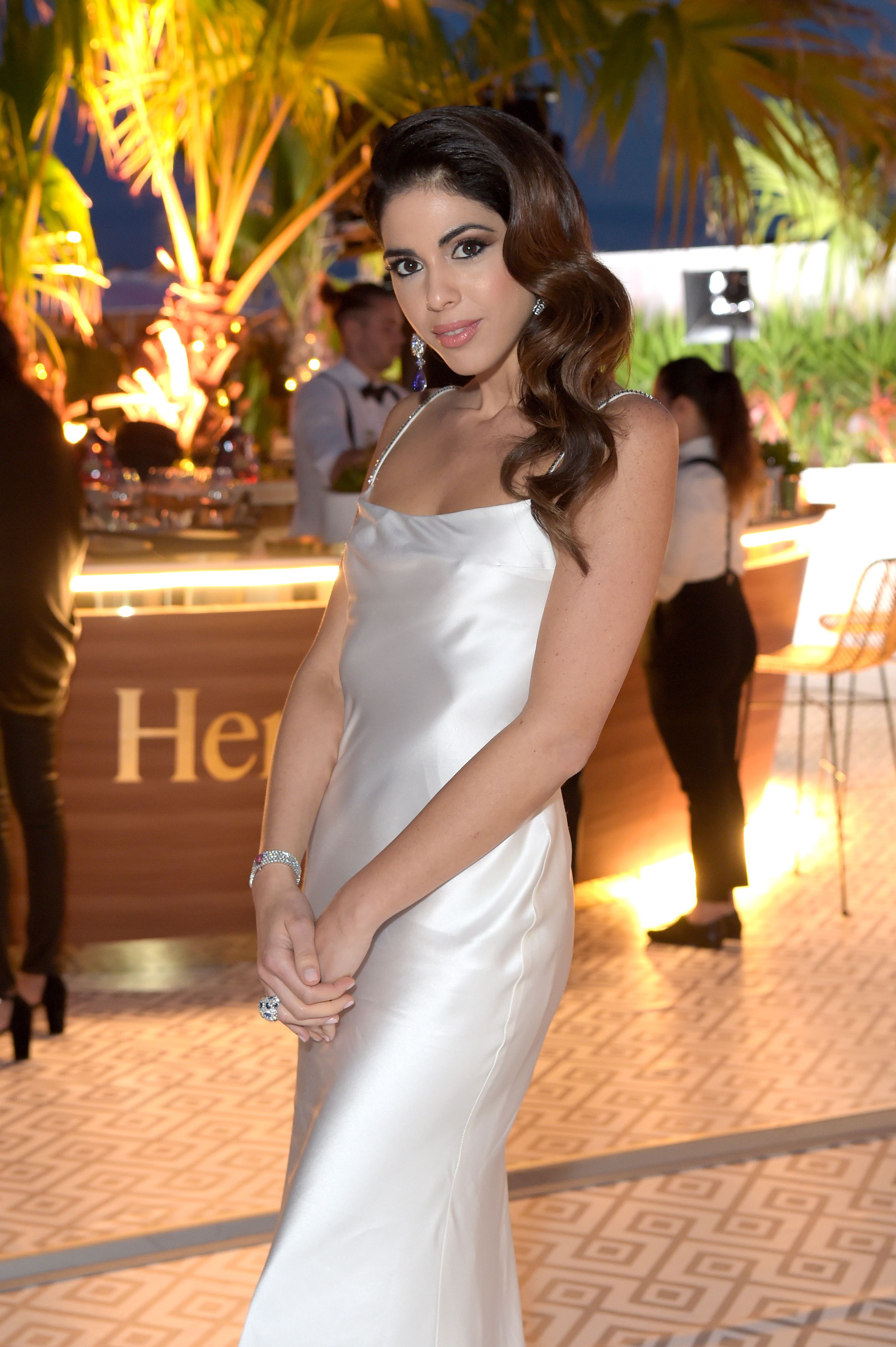 MARRIED LIFE
Daniella has revealed that she and the world-famous director live quietly, enjoying each other's company, talking, laughing, and -- of course -- watching movies in Quentin's private screening room. She said:
"Quentin really loves my cooking (...) We spend a lot of time during the day together, laughing, talking. He's a gentleman, romantic, funny, and a hunk."
WELCOMING A CHILD
Quentin had announced in early 2019 that his 10th movie, "Once Upon a Time in Hollywood," would be his last and that he would be concentrating on writing and theater. In August of the same year, the Tarantinos announced they were expecting a baby.
The couple welcomed their first child, son Leo, on February 22, 2020. Daniella gave birth to her baby in Tel Aviv, Israel, and the proud parents named their son after Daniella's beloved grandfather. 
After "Once Upon A Time," Quentin Tarantino is finally living his "Happily Ever After" with his beautiful wife and son. The moviemaker is now a father and husband, and he seems to be loving his new roles.
As for his work, Quentin Tarantino may have stopped making films, but his fans can look forward to other creative projects from the master-storyteller, including movie scripts, books, and theater production.