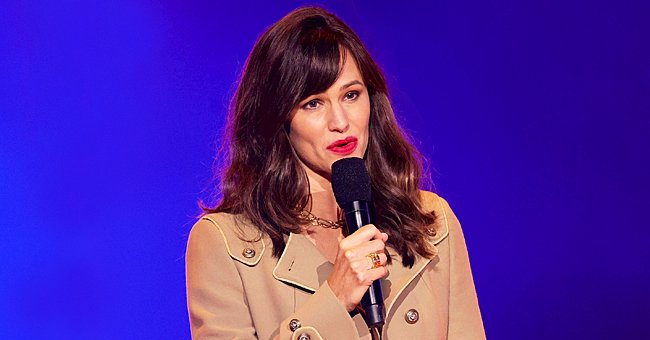 Getty Images
Jennifer Garner on Why She's Not Itching to Walk down the Aisle Again
After calling it quits with Ben Affleck back in 2015, acclaimed actress Jennifer Garner explained her lack of desire to walk down the aisle again during a recent interview with People.
Amid the ongoing COVID-19 pandemic, Jennifer Garner was sheltered with her three children, Violet, 15, Seraphina, 12, and Sam, 9, with ex-husband Ben Affleck at home in Los Angeles.
In an interview with People, Garner, who became known for her role of Sydney Bristow on "Alias," said that the idea of getting married again isn't something that comes to her mind immediately.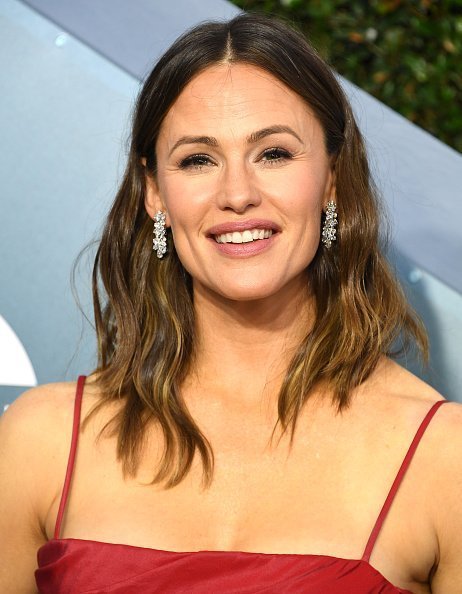 Jennifer Garner at The Shrine Auditorium on January 19, 2020 in Los Angeles, California. | Photo: Getty Images
NOT THE RIGHT TIME FOR MARRIAGE
"I'm so far from it. And I don't know that marriage would need to be a part... I mean, I definitely don't think that I'll be single forever," she said, adding that she doesn't need to complicate the matter.
Garner, who founded the cold-pressed organic foods company Once Upon a Farm, also said she had to stay at home during the current global crisis, leading her to realize her strength.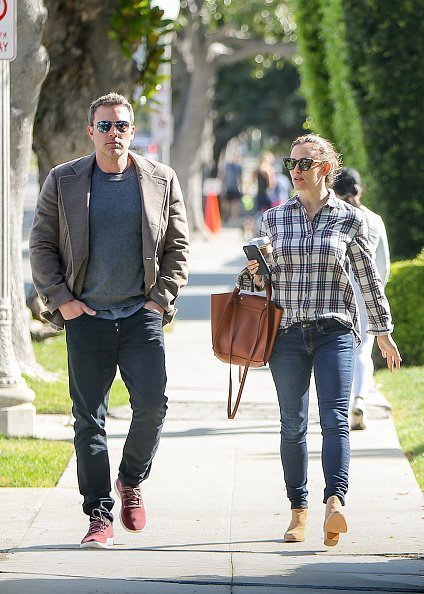 Ben Affleck and Jennifer Garner are seen on April 09, 2019 in Los Angeles, California. | Photo: Getty Images
SHE IS REALLY OKAY
Garner told the magazine she's become pretty durable. It's okay for her when she's alone in the house and when it's just her and the children. And, she's also fine when things fall apart.
Even though they broke up, the twosome remained close.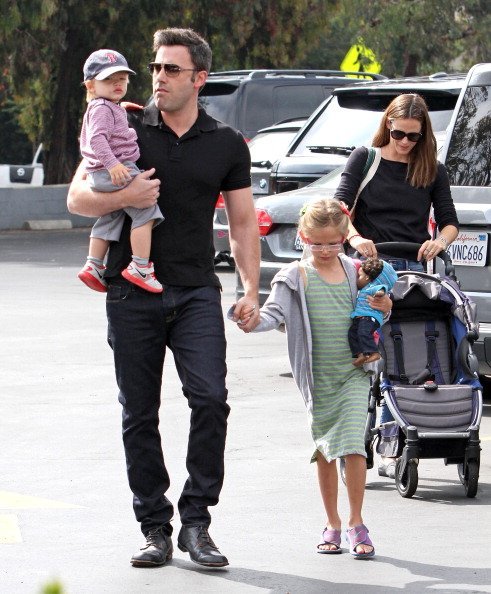 Ben Affleck and Jennifer Garner with their children on August 11, 2013 in Los Angeles, California. | Photo: Getty Images
FOCUSING ON HER CHILDREN
Despite the possibility that Garner may not marry again in the future, she continues to facilitate the happiness and health of her three beautiful children, Violet, Seraphina, and Sam.
One of Garner's most difficult aspects of her divorce was its impact on her children. She also mentioned how the paparazzi caused life to be challenging for them during their most tumultuous parts.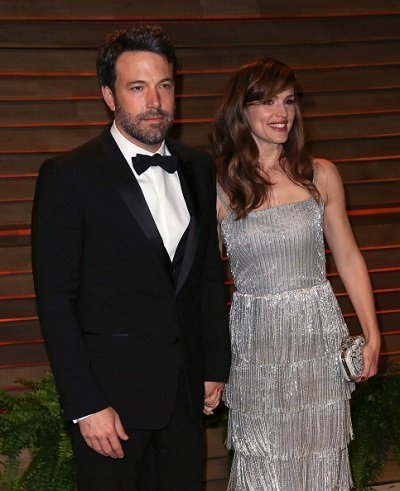 Ben Affleck and Jennifer Garner on March 2, 2014 in West Hollywood, California | Photo: Getty Images
HER DATING HISTORY
Garner has had many great relationships during the course of her career in Hollywood. She married actor Scott Foley in October 2000. They first met on the set of the TV series "Felicity" in 1998.
In March 2003, they separated, and their divorce was finalized the following year. Garner confirmed her relationship with actor Michael Vartan in August 2003, but the relationship ended in 2004.
Garner then started dating Affleck. Before they committed to their love life in October 2004, the couple worked together on movies like 2001's "Pearl Harbor" and 2003's "Daredevil."
In April 2005, Affleck proposed to Garner, and in June 2005, the pair exchanged wedding vows. Their breakup was announced in June 2015, just a day after they have celebrated their 10th anniversary.
Even though they broke up, the twosome remained close. A judge then ended Garner and Affleck's marriage in November 2018 after a divorce petition was filed in April 2017 by the actress.
US Weekly reported on a relationship between Garner and businessman John Miller in October 2018. One source claimed that Garner brings out the best in Miller and that he's probably happier than ever.
According to a second insider in January 2019, it's not surprising if they get engaged by summer and that Miller has discussed marriage with Garner. However, the two reportedly parted ways in early 2020.
Please fill in your e-mail so we can share with you our top stories!