Chrissy Teigen & John Legend's Daughter Luna Melts Fans' Hearts in This Pink Polka-Dot Dress
Chrissy Teigen and John Legend seem to run a tight ship, always spending time with their beautiful family. Of course, as a proud and devoted mom, Teigen took to Instagram to share a sweet snap of her little Luna. 
Recently, model and wife to John Legend Chrissy Teigen took to Instagram, sharing a picture of her daughter posing in a pink polka-dot dress. Fans' hearts melted over the cute picture, commenting on how pretty and adorable Luna is. 
Proud mommy Teigen left a caption on the sweet picture, humorously begging her daughter to stop getting so big so fast. The cute toddler looked perfectly content, smiling brightly for the camera, with her head cocked to one side.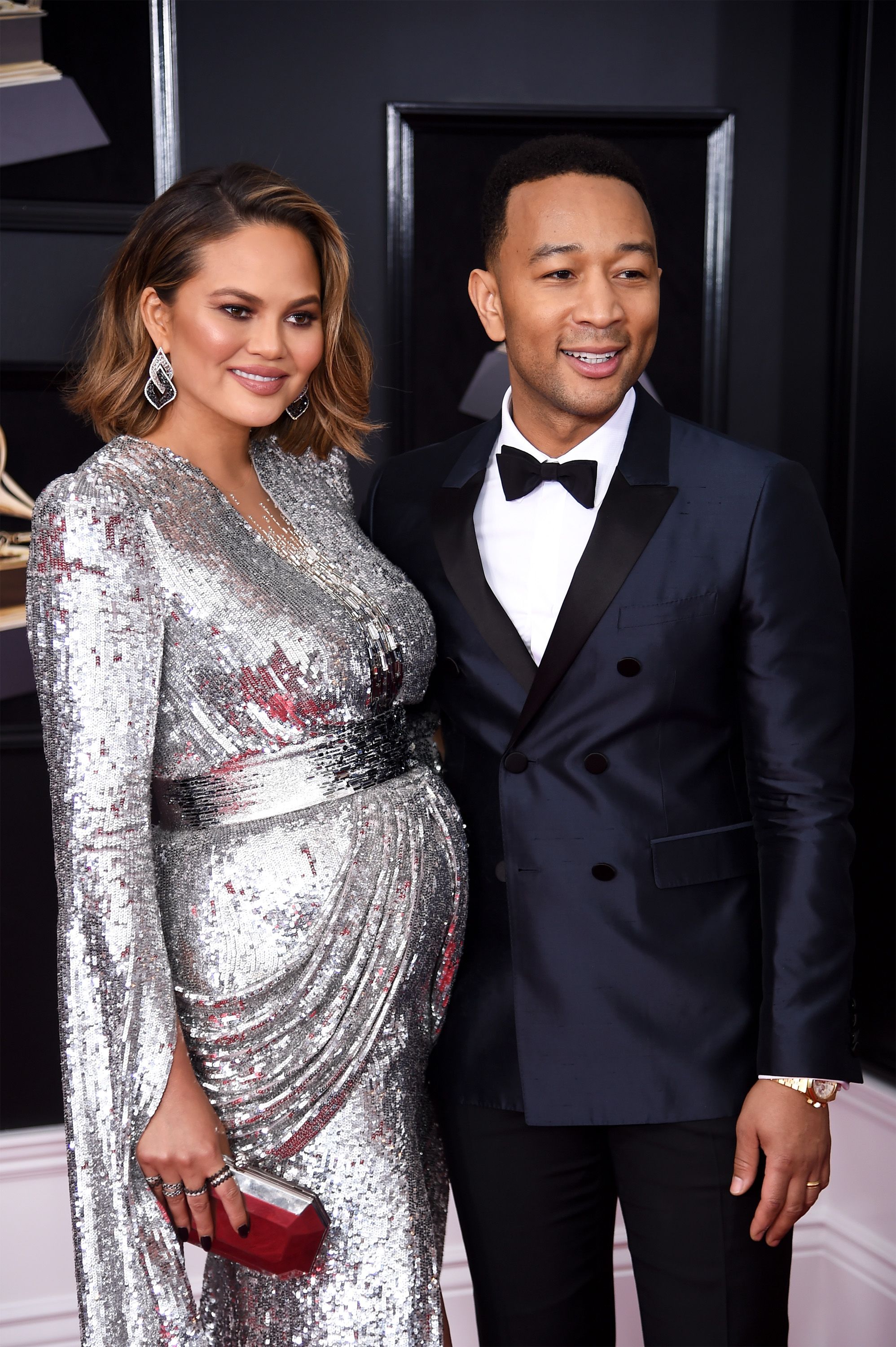 LOVE THE LOOKALIKES
Fans rushed in hoards to the comment section of the little girl's snapshot, mostly leaving complimentary remarks and heart emojis. One fan enamored with the whole family commented on their general likeness, writing: 
"She's just stunning ❤️ perfect blend of you and your hubby ❤️."
It seems that many noticed the resemblance. Another follower also remarked on Luna and her mom's likeness, saying the little girl's beauty was on par with Teigen's. 
WHAT A CUTIE PIE
Fans and followers were not wrong. Luna looked absolutely adorable in a pink dress, coupled with a light pink fur jacket and high white socks. Her beauty was also very apparent and taken from her mom with her glowing eyes and gorgeous skin. 
Legend and Teigen's third child and baby boy passed away before he was born.
The little one also sported tiny combat boots, which, sweetly, juxtaposed the overall 'girly' look of her outfit. Beyond comments, it was clear that followers loved the pic - leaving a total of just under 500,000 likes. 

A TIGHT KNIT FAMILY
It appears that this is a tight-knit family, spending a good amount of quality time together. Visiting New York as one unit, Teigen took to Instagram, sharing a post of the trip where she wrote: 
"Can't remember the last time we were in New York. good to be home."
Four-year-old Luna and her two-year-old brother Miles appeared to be enjoying the New York experience. Teigen's mom also appeared, ensuring that she could also spend some good hours with the bunch. 

 A FAMILY THAT DANCES TOGETHER
Not only do this admirable family bond via trips to interesting areas, but they also have some fun times dancing together. Teigen shared a video of her dancing with her father as well as little Luna on her Instagram. 
The daughter and her father swayed together while Teigen picked up Luna to join in on the musical fun. The music was soft as all three hugged each other while continuing to dance. 
The family's close bond also extends to dark times, such as when Legend and Teigen's third child and baby boy passed away before he was born. The mother-of-two explained that the family is very open to talking about these difficult topics. 
Teigen has kept Jack's ashes in a box that is bound by Thai string, commemorating Teigen's heritage. Luna put her ideal snack and a teddy bear next to the ashes, which really touched the heartstrings of her mother.