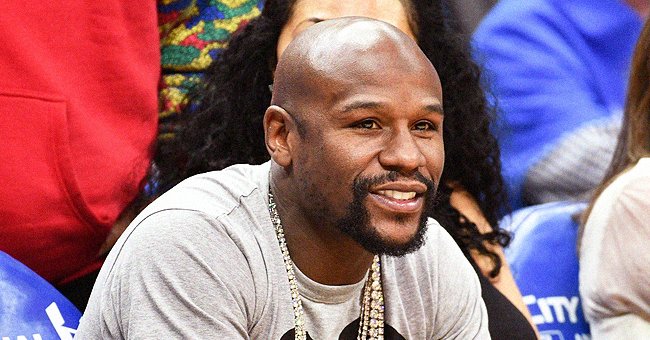 Getty Images
Floyd Mayweather Likes the Lavish Life — Look inside His $25 Million LA Mansion
It is no news that Floyd Mayweather, a remarkable fighter, and one of the best pound-for-pound boxers history has ever produced, loves to live a lavish lifestyle. Check out his $25.5 million mansion in LA.
It is no doubt that celebrities' lifestyles fall under the eagle-eyes of the media. Their every move is noted and reported and Mayweather seems to be one of those whose life finds itself in the media a lot.
While some in this world-famous category, whether from the entertainment or sports scene, try to keep their affairs under wraps, others flaunt their lifestyle for all to see.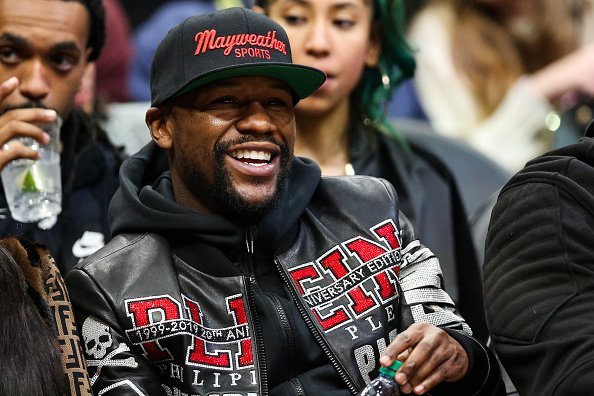 Floyd Mayweather at a game between the Atlanta Hawks and the Milwaukee Bucks at State Farm Arena on December 27, 2019 | Photo: Getty Images
Floyd Mayweather, one of the excellent boxers America has ever produced, is a typical example of a lavish lifestyle celebrity. How does the media know? Well, he delights in showcasing his love for luxury items like cars, jewelry pieces, and even homes!
Yes, homes. The fighter has more than one luxury house in the country, all embellished with exquisite tastes. He runs an Instagram page where his wealth of real estate is displayed.
In 2017, the boxer purchased a $25.5 million house in Beverly Hills, Los Angeles. The residence sits as his most priced home, and on half an acre of land.
The surroundings are well-known for their expensive shops, luxury hotels, palm-lined Rodeo Drive, and Hollywood star neighbors. It is the third most expensive building in the area. At first, the sales price ranked $38.9 million.
The value later reduced, and Mayweather offered an irresistible all-cash payment deal, leading him to buy the resident for less than $3 million of the initial price.
The boxer's mansion was originally a classic house but was revamped by Nile Niami who strategized in making it a celebrity-worthy feel. To furnish the LA home, the Olympic medalist spent about $500,000.
This included the interior decorations, lightings, and chandeliers. This building has an Italian shipped kitchen, where his chef makes five-star dishes, with each costing about $1,000.
These meals are often eaten in a brightly lit dining room with wide windows, a fireplace, and a round-framed chandelier overlooking the table.
Although the fighter is now retired, he promises to venture into the real estate business by acquiring and selling luxury properties.
Before entering the kitchen, Mayweather is greeted by a wine glass case with about 225 bottles housed inside. Aside from eating and drinking, the $25.5 million purchase has a 12-seater cinema room.
The room houses a gigantic screen and a poolside that offers genuine and exotic relaxation. There are three lounges inside, with two interiors themed to contrast one which has a dark shade concept—this involves chairs, etc.
The master bedroom also possesses a mini lounge, fireplace, and a French window that leads to a terrace that provides an epic glance at the backyard.
There are tiled black and white floors around the wide clear water pool, and a pool house that welcomes a large chain of barbecuing and grilling. Mayweather enjoys a walk-in closet with all his clothes perfectly arranged.
He also has a special room that houses the titles won over the two decades of his thriving career. Although the fighter is now retired, he promises to venture into the real estate business by acquiring and selling luxury properties across the country.
Please fill in your e-mail so we can share with you our top stories!