Chris Brown Reveals Two New Huge Tattoos on His Legs Dedicated to His Kids — See the Cool Photo
American musician Chris Brown has unveiled two massive tattoos of his kids Royalty and Aeko's names on his two legs in a recent Instagram post. 
On Friday, singer Chris Brown took to his Instagram page to share a picture of two new huge ink tattoos on his legs. However, it was more than just tattoos. 
They featured the names of the singer's two children, daughter Royalty, 6, and son, Aeko, 1. In the picture, Brown rolled up his white pants to reveal the beautiful tattoos, which spanned from both his knees to his ankles.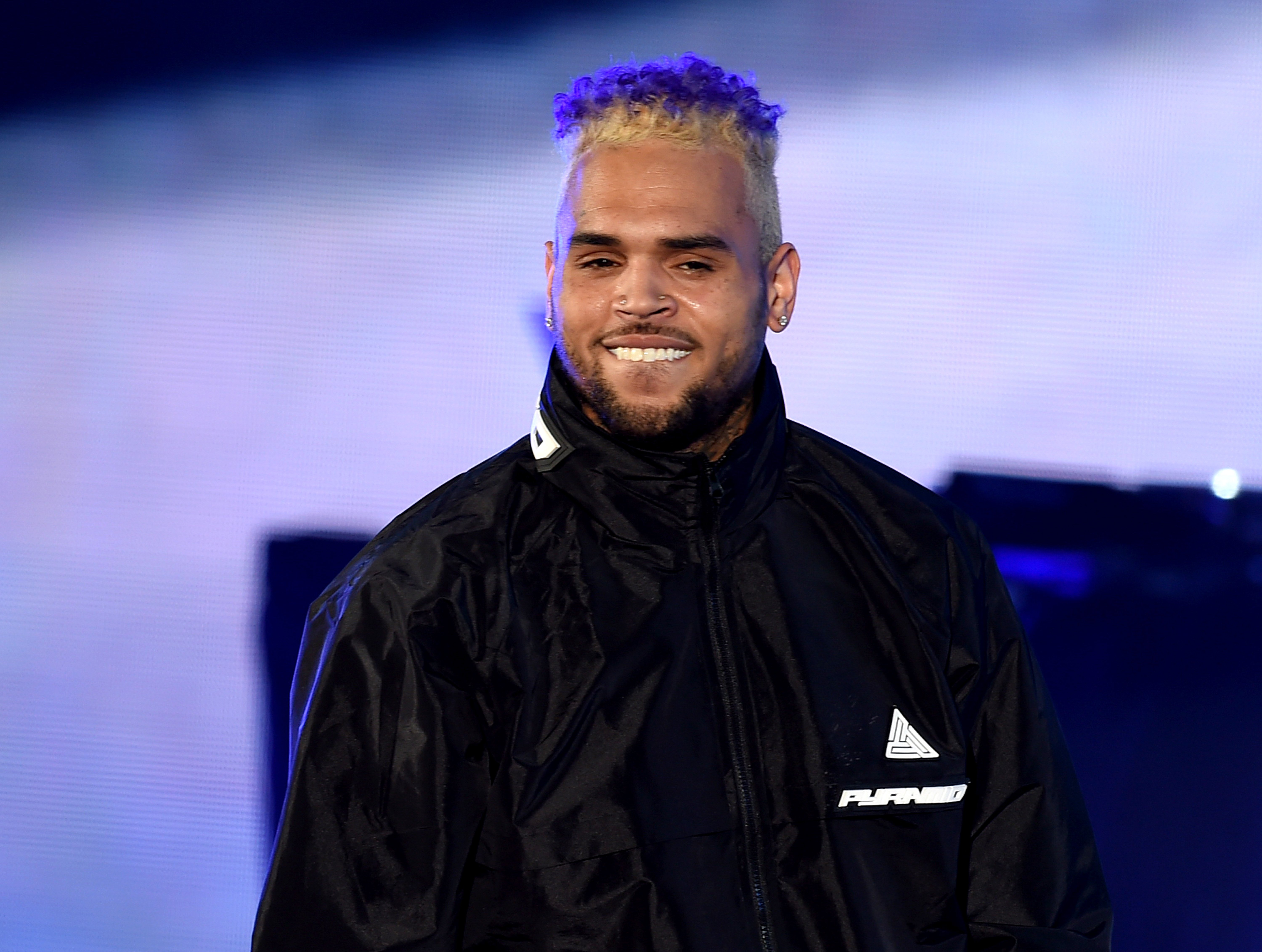 The tattoo on his right leg features Aeko's name along with an anime drawing of a young fighter. It also features a huge eye drawing on his knee. 
Meanwhile, the tattoo on Brown's left leg has Royalty's name on it, along with another drawing on it. The "Don't Wake Me Up" singer wore grey-and-black socks and green Nike sneakers. He captioned the post: 
"MY WORLD ON MY LEGS."
Brown also tagged celebrity tattoo artist Ganga to his post. Ganga likewise shared a video of him drawing the tattoos on the singer's legs on his Instagram Story.
Brown sat on a chair in the black-and-white video and stretched out his legs while Ganga did what he does best. The singer wore a white hoodie and a baseball cap during the tattoo-drawing process.
Brown also has a tattoo of the ancient Greek statue, Venus de Milo, on his head, among many others.
The two massive tattoos of his kids' names add to Brown's tattoo collection. Last August, he shocked his fans when he debuted a huge dog tattoo on his head. 
Last February, Ganga also shared pictures of a new face tattoo he drew for Brown -- a tattoo of Jordan footwear on the side of the musician's face. Ganga captioned the post: 
"More tattoos last night for my brother @chrisbrownofficial here is this Jordan shoe that I did recently, @blackpyramidofficial."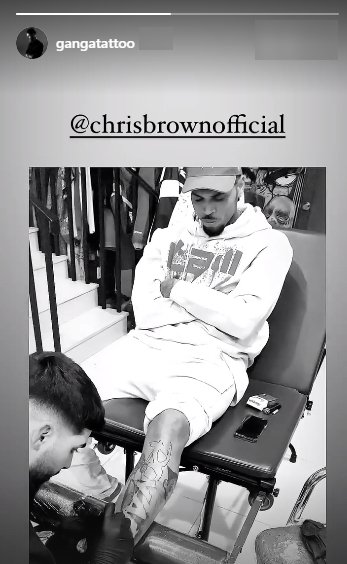 Brown showed off the cool face tattoo at a Valentine's Day party he attended without his then-rumored girlfriend and Aeko's mom, Ammika Harris. 
Besides the dog tattoo on his head and the Jordan tattoo on his face, Brown also has a tattoo of the ancient Greek statue Venus de Milo, on his head, among many others. 
Besides his love for his kids, music, and tattoos, Brown, whose career kicked off when he was 16, is also a dog lover and owns a number of them. 
Brown was born on May 5, 1989, in Tappahannock, Virginia. He is famed for his relationship with Rihanna, which ended in controversial circumstances after physically assaulting her, leading to subsequent legal problems.