Sibi Blažić Is Christian Bale's Wife of over 2 Decades and Mom of His 2 Kids — Facts about Her
Actor Christian Bale has been married to actress Sibi Blažić for over two decades. Take an inside look at their beautiful family of four and learn more about them.
Actor Christian Bale is known for two things; one: being on the firecracker end of the movie character spectrum, and two: for being a lovable charmer. 
While fans never get tired of seeing the handsome English-American actor on their screens, they would be surprised to realize that there is not much information about his private life out there on the internet.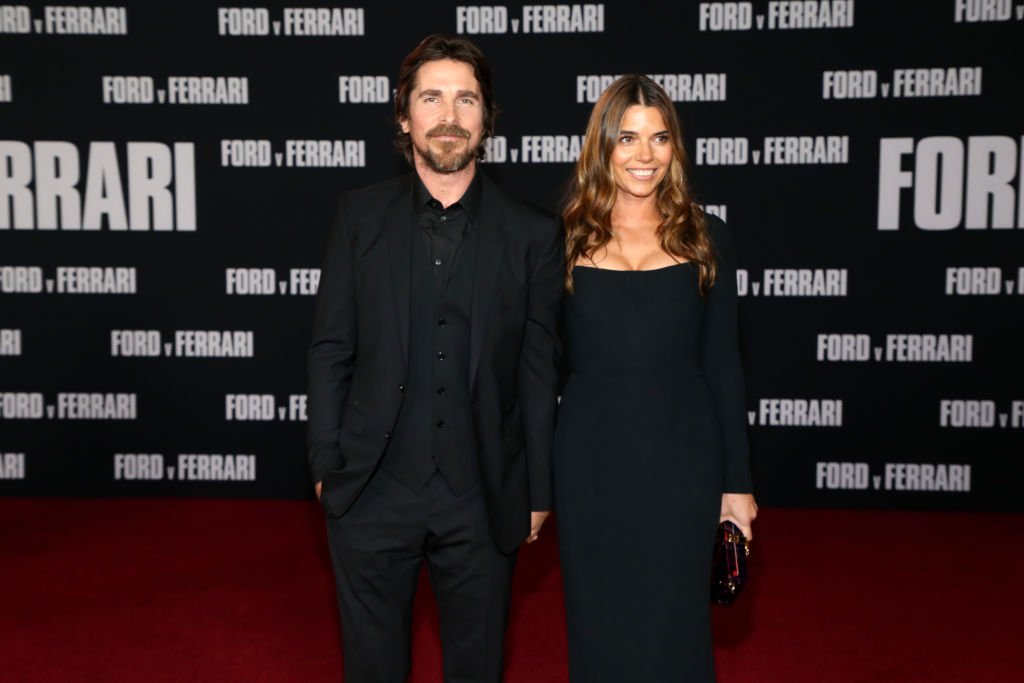 The actor is private when it comes to his personal life and relationship. While he is killing it in his career, he also apparently hit the jackpot with love too! Read on to learn all about Christian Bale's wife and the beautiful family they have built together.
WHO IS SIBI BLAŽIĆ?
Bale has been married to his stunning wife, Sibi Blažić, for twenty years. The actor's wife is many things herself and, like her husband, shows versatility like no one else.
Hello, Mr. Vice President. 'Vice' star Christian Bale and Sibi Blazic have hit the #Oscars red carpet. Will Bale defeat Rami Malek in the best actor race tonight? https://t.co/oMhxlEWBcp pic.twitter.com/XbHsDRoGnz

— The Hollywood Reporter (@THR) February 25, 2019
On her profile, you will find many titles attached to her name, including actress, makeup-artist, former model, assistant, and stunt woman.
Bale once joked that he is terrified of his wife and her incredibly fierce stunt skills. The beautiful brunette is best known for her work on "Ford v Ferrari," "The Dark Knight Rises," and "George of the Jungle."
The actress also graduated from the University of Southern California with a B.S. in Business. She was also featured in the late Kevyn Aucoin's inspirational guidebook "Face Forward."
After 16 years, Christian Bale still can't help but gush about his wife Sibi Blazic. https://t.co/H6NALuIaBK pic.twitter.com/uclBj4F96N

— The Insider (@TheInsider) March 4, 2016
HOW DID THEY MEET?
Being the busy worker bee that she is, Blažić met Bale while working. The pair reportedly first crossed paths while the former model was working as a personal assistant to Bale's longtime friend and co-star Winona Ryder.
The moment they met, sparks flew, and in typical Christian Bale style, the Christian Bale and Sibi Blažić love story started off riveting and fast. They skipped most of the typical road-to-altar landmarks and headed straight to Vegas, where they tied the knot in January 2000.
Such a stunt was what many would term a whirlwind, but for Sibi Blažić, stunts are not a strange field. That whirlwind romance has been going strong ever since, after over two decades.
Christian Bale and Wife Sibi Blazic Expecting Their Second Child! http://t.co/hvKGl4fZ0X

— E! News (@enews) March 8, 2014
BALE ON BEING MARRIED
As though their cute story needed to be any cuter, Bale has revealed that he never wanted to get married. That is, of course, before he met the one woman that changed everything.
Back in 2008, the actor once surprisingly said that he loves his family so much that he would kill and die for them.
In a 2012 interview, the actor said that he came from a dysfunctional family, leading him to believe that marriage was not a venture he wanted to explore. 
#ChristianBale, wore a black three-piece peak lapel tuxedo. Wife Sibi Blazic wore a black lace gown with gold floral pic.twitter.com/GRlrRywK3l

— Dolce & Gabbana (@dolcegabbana) January 11, 2016
Today, he would proudly yell how much he loves his wife from a rooftop if he had to. He said to the Sydney Morning Herald:
"Everyone was divorced in my family, so I didn't have very healthy ideas about marriage. Then I met Sibi and suddenly it seemed a fantastic idea."
Christian Bale and Sibi Blazic wear Dolce&Gabbana at the 26th Annual Screen Actors Guild Awards in Los Angeles, California. #DGMen #DGWomen #DGCelebs #DGFamily #SAGAwards pic.twitter.com/Jmafn4ic2f

— Dolce & Gabbana (@dolcegabbana) January 20, 2020
Despite being fiercely reserved when it comes to talking about his family, fans still get to dreamily swoon over him dreamily swooning over his wife. Back in 2017, the actor exclusively gushed about his wife in an interview with Us Weekly. He said:
"[My wife] likes to be very private. And of course, I want to maintain that … but we have a great private life."
Bale added that Blažić is the strongest woman he knows and confessed that thinking about her often turns him into a tearful softie. It can not get any sweeter than that!
Bale also paid tribute to his wife Sibi Blazic, candidly admitting she's the reason he still has a career https://t.co/2gAOtQ9igq

— Evening Standard (@standardnews) January 7, 2019
THEIR BLISSFUL MARRIAGE AND BEAUTIFUL FAMILY
After being married to Bale for so long, Blažić has had her fair share of his character switches. In fact, the "Ford v Ferrari" actor once confessed that his wife prefers some of his characters to him! He said to People:
"My wife definitely had favorites. She was like, 'Ah, I miss him. He's gone...I want you to be that character again."
Christian Bale was "terrified" of wife Sibi Blazic's stunt driving skills on "Dark Knight": http://t.co/JU9CjI0Q3b pic.twitter.com/AHnKPcwEg9

— Yahoo (@Yahoo) December 1, 2014
In 2005, they welcomed their first child, their adorable daughter Emmeline Bale. Early in March 2018, the couple revealed that they were expecting another baby. Later that year, Joseph Bale, the second of Christian Bale's kids, was born.
Since becoming a father, Bale has gushed about the wonders of parenthood and having a beautiful family, although he once revealed that his children had never seen any of his movies. In fact, the two little ones don't quite understand that their father is famous.
#ChristianBale snapped along with wife Sibi Blazic at the special screening held for #Mowgli last night. pic.twitter.com/qHYprSsbav

— Filmfare (@filmfare) November 26, 2018
Back in 2008, the actor once surprisingly said that he loves his family so much that he would kill and die for them. Fans know just how smitten he is with his little Bale clan, and no killing or dying is necessary to prove that.