Remains of 24-Year-Old Sailor Who Lost His Life at Pearl Harbor Identified 80 Years Later
A USS Oklahoma sailor has been identified 80 years after his tragic death at Pearl Harbor. He was accounted for on January 4, 2021, as Navy Boilermaker 1st Class William E. Blanchard. 
William E. Blanchard was a 24-year-old assigned to USS Oklahoma, which was at Ford Island, Pearl Harbor when it was attacked by a Japanese aircraft. It sustained multiple torpedo hits, which caused it to capsize. 
The sudden attack resulted in the deaths of 429 men, including Blanchard. The USS Oklahoma had the second-most loss of life recorded, following the USS Arizona. The 24-year-old's remains were identified on January 4, 2021, through DNA testing.
Remains of World War II sailor identified 80 years after Pearl Harbor https://t.co/irvpc5QZRo pic.twitter.com/S3CmJbzyu6

— New York Post (@nypost) March 26, 2021
He will be interred in the New Hollywood Cemetery in Elizabeth City, North Carolina. He was awarded the Purple Heart Medal, American Defense Service Medal, and the World War II Victory Medal after his death for his service. 
Blanchard is survived by his son, William Eugene Blanchard, and his wife, Sandra, his grandchildren, Christopher, Darin, Stephanie, and his great-granddaughter, Samantha. 
About 80 years after the bombing of Pearl Harbor, a veteran who died during the attacks has had his remains identified.​ https://t.co/nEVpXkUdkG

— Action News on 6abc (@6abc) March 26, 2021
With his remains identified, funeral services with military honors will be given to him on Monday, June 7, 2021, in the Sam A. Twiford Veteran Park, 405 E. Church St., Elizabeth City, North Carolina. Online memorial condolences may also be sent to the family. 
Instead of flowers, the Blanchard family is requesting donations to be made to the Department of Defense POW/MIA Accounting Agency (DPAA), the organization that helped them identify his remains. They hope the donations would provide other families the same opportunity. 
New Pearl Harbor photo by the U.S. Pacific Fleet on Flickr. pic.twitter.com/dkl2uqrxXL

— Pearl Harbor Oahu (@PearlHarborOahu) March 20, 2021
A few weeks after Blanchard's body was identified, another veteran's family was surprised to receive a postcard from 1943. Bill Caldwell was 18 when he wrote to his uncle Fred about his first week in the English Royal Navy. 
Although both Caldwell and his uncle have died, his children were notified of the postcard's arrival, and 77 years after it was written, they got to read it. 
A wartime postcard mailed from Plymouth in 1943 has arrived in Liverpool. 18-year-old Bill Caldwell posted it during Royal Naval training. Bill died in 1996. His delighted family are now trying to solve the mystery of where the card's been for 77 years @BBCDevon 8.50am pic.twitter.com/9G7hcTU0Ux

— BBC Radio Devon (@BBCDevon) February 14, 2021
According to his daughter, Joanna Creamer, she never expected to read one of her dad's letters dating way back to World War II. She shared:
"It was the most surreal thing on a Friday night to suddenly read a postcard that Dad had written 77 years ago when he was training to be a sailor in the Navy."
England Regional News -

A postcard sent by a Royal Navy recruit during World War Two has been delivered to his childhood home in Liverpool after 77 years.

Bill Caldwell was 18 and in his first week of training at HMS Raleigh in Torpoint, Cornwall. pic.twitter.com/ZMrqVB7wcF

— TSC International News (@news_tsc) February 14, 2021
In the letter, Caldwell was beaming with excitement over the fact that he was finally in the Navy, something he'd been dreaming of since 15 years old. 
While it could take a while before another body from the WWII era is discovered, it has tragically become a regular occurrence in America to identify missing bodies, especially hikers.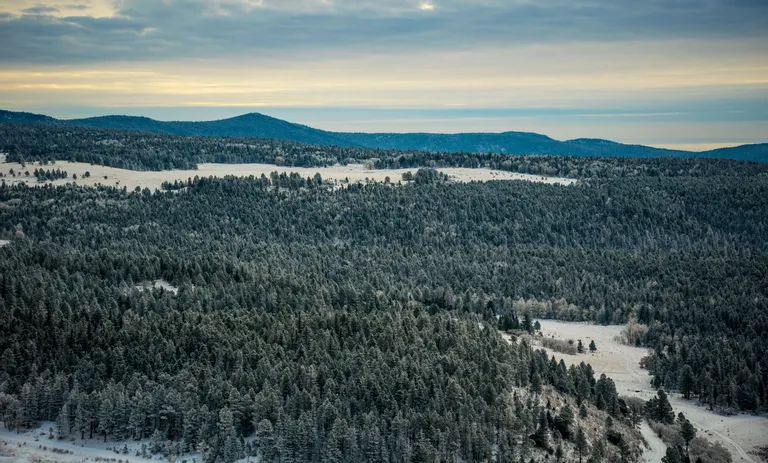 A body was discovered in Utah's American Fork Canyon, waiting to be confirmed as 28-year-old hiker Bobby Healy, who was reported missing by his family. He is only one of the handful of hikers who have been reported missing in the past couple of weeks. 
Authorities are now being encouraged to impose stricter measures when hiking, especially with the sudden surge in hiking-related deaths.