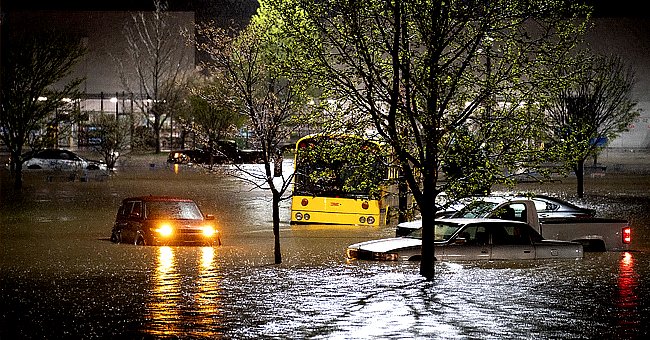 Twitter/nypost
Heavy Rains in Nashville Causes Floods & 4 Deaths While Almost 130 Residents Were Rescued
Nashville experienced heavy rains, which caused flash floods and resulted in 4 deaths while up to 130 residences were rescued this past weekend.
Nashville was met with extreme rain the weekend of March 28th. The rain resulted in flash floods which caused the deaths of four people and 130 residences being rescued from flooding-related situations.
The Nashville Fire Department has been posting updates on their website since the rains started on Saturday, March 27th. Nashville experienced one of its wettest two-day period with seven inches of rain recorded.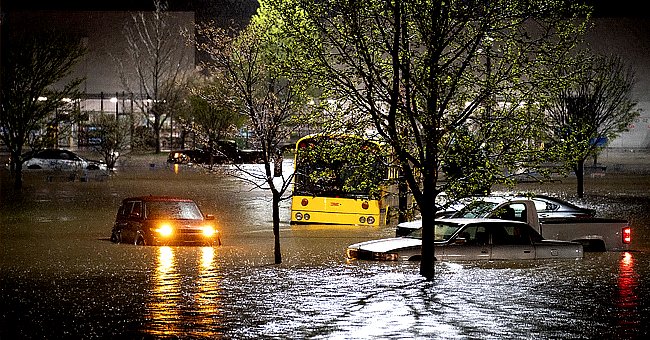 Picture of the flooding that Nashville experienced over the weekend. | Photo: Twitter/NYPost
On Sunday, March 28th, the Metro Nashville Police Department shared that four people had passed away due to the flash flooding of 7 Mile Creek. A 70-year-old man was found deceased in his car at 9 am on Sunday.
His sedan had been submerged in the floodwaters around a Wal-mart parking lot at Harding Place and Nolensville Pike. Two people passed away in a homeless camp by Wentworth-Caldwell Park off Edmondson Pike.
Police located the body of a deceased 46-year-old woman who passed away inside a tent. The body of a 64-year-old man was found at the campground too.
Earlier in the morning, police found another suspected flood victim on a golf course at Nashboro Village. The man was identified as 65-year-old Douglas Hammond. It is believed that he was swept up by water when he attempted to exit his car.
Nashville's heavy rains and flash floods come after Alabama was hit with tornados.
The police revealed that they are currently working to notify all of the deceased family members. The 700 000 residences of Nashville remain under a flood warning.
Nashville major cautioned residences to stay away from high-risk areas, including Mill Creek and Whites Creek. Many of the creeks rose to flood levels on Sunday, although it has started to return to normal.
However, Nashville's water service said that areas of Harpeth River had been impacted and still might rise. Because of the large size of the Harpeth River's basin as water travels from smaller creeks, there is a risk of flooding.
Nashville's heavy rains and flash floods come after Alabama was hit with tornados that resulted in five people's death, including a family of three, on March 25, 2021.
Calhoun County was hit severely as the five deaths occur in Ohatchee and Wellington. A family of three was killed in Ohatchee as the tornado swept through the area. Many homes were left badly damaged in the tornado's wake.
A
tornado warning
was issued around 2:30 pm and stayed in effect until 6:15 pm. Residences were urged to stay indoors, according to Calhoun County EMA. The National Weather Service reported that 14 tornadoes hit Alabama.
Please fill in your e-mail so we can share with you our top stories!